The Unforgettable Virgie Moreno
A collection of memories from people who knew Philippine poetry's high priestess creates the image of a woman was buoyant, gifted and big-hearted
Dr. Federico Macaranas' recollections came at 4AM, days after Virginia Moreno passed away. She had been his teacher at the University of the Philippines, a fascinating figure who lectured on the humanities and mesmerized the freshman that he was then. It was 1963 and his first day of class in an institution that was so far removed from the reality of his Dominican high school setting. The faculty at the University of Sto. Tomas were prim and proper. Virgie enters the room, puffing a faux cigarette (or maybe it was real, he wondered now) and he was thunderstruck. She held her head high in a fashionable angle, her frame arched in the stylish A-cut dress which she declared was her original design. The attribution dispelled any notion that her famous brother, fashion czar Pitoy Moreno was behind her wardrobe. She would own some of his designs on special occasions but what she normally wore were personal expressions.
Virgie Moreno dominated the classroom with her presence. She sauntered languidly, lecturing from her vast knowledge and engaged her students with probing questions. When she discovered the Catholic background of Poch, as Macaranas was widely known then as now, she said that it was the rituals of the Church, the gestures of the priests during mass from the
mea culpa, mea maxima culpa
to the consecration of the bread which drew her to the faith and no more. He became disquisitive.
Another time, she asked her students what they were reading outside the required assignments. Poch had just checked out two volumes on Greek mythology and a few French impressionists picture books from the UP Main Library. Replying to her very softly, he disclosed the subjects of his excursions to the UP Main Library. "She was apparently impressed with my response and followed loudly with an impromptu introduction on the two subjects," Poch recalls. "I was forever hooked to her course. She was an authority in holding one's attention, irreverent remarks punctuating academic discourse on Titian's painting The Rape of Europa or brushstrokes through the various European schools and Filipino masters in the visual arts."
In the course of his academic life at the State University, they would have long corridor chats and a few encounters at the UP Basement, the canteen in Palma Hall. She learned of his interest in music and was impressed to find out he had been a piano scholar of Professor Jose Maceda before he entered UP. Family resources curtailed any pursuit into the arts but she nudged him to take more classes in the humanities, which he did. Even if he took the route to a career in Economics, her influence and encouragement led to poetry courses, a bit part in a stage play and teaching, and a fascination for the visual arts.
They would stay connected even after he graduated. Upon his return from studies abroad, she invited him to Café Orfeo, a watering hole of her circle of UP literary friends. It was actually the ground floor of her house in Malate which she converted into a setting where artists could lounge around and enjoy good food, relax and chat.
Poetess Impressario
It was in Café Orfeo that artist Impy Pilapil first met Virgie. Poet Larry Francia invited her to the newly opened meeting place of writers, poets, playwrights, visual and performing artists. He was part of The Ravens, a poetry group that counted Virgie as the muse. The Ravens originally was a postwar collection of Philippine writing in English published in 1980. It put together the literary works of 15 people, Larry and Virgie among them.
Since people often came to Virgie's house, she repurposed part of her residence into "a happy home" for her circle of friends, who were free to bring along other friends. "When we were first introduced, I immediately noticed her tasteful ensemble, " Impy recalls. "She was so well put together, carrying herself with panache and confidence. There was nothing stiff about her. She was a natural. During our first conversation, she had a lot of funny anecdotes. There was no dullness about her and she became dear to me instantly."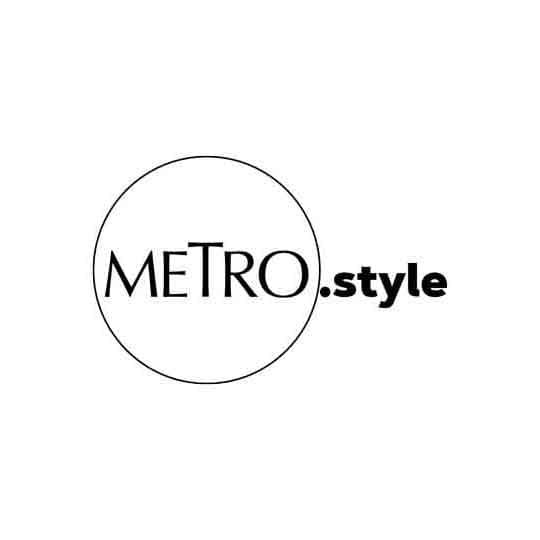 Impy Pilapil enjoying dinner at home with Virgie and her lovely god daughter Anna Cristobal Torres and husband | Impy Pilapil
The friendship between them was spontaneous and despite being frequent travelers, they saw each other often enough to pick up conversation easily from where it left off. They both enjoyed good food and wine, shared even beyond the dining table. "She never failed to send me her signature buko salad at every possible occasion," Impy says, reminiscing on one of her favorite desserts. "The dishes in her house were always delicious and served in funky pieces of china, likely remnants of distinct sets from her childhood days."
Their time together was rich with narratives. "Virgie was the supreme storyteller," Impy intimates. "I always enjoyed listening to her and learned a lot from stories of her childhood, her deanship at the UP Humanities, her tenure as chairperson of the UNESCO Culture Committee. She also founded the UP Film Center (now known as the UP Film Institute) in 1976.
Dr. Jimmy Laya recalls how Virgie and Deanna Ongpin came to see him when he was the assistant for Finance and Development of then UP President Carlos P. Romulo. "I don't remember the details of a project that Virgie was involved in but it was short of funds for some urgent needs," he shares. "She said many people were richer than her but she would advance P30,000.00 of their own money to keep it going. And she did. A professor's monthly salary at that time was about Php 4,000.00. The P30,000 would be the equivalent probably of more than a million today. She advanced it even without being sure of getting it back." He adds, "I made sure, of course, that the money was reimbursed."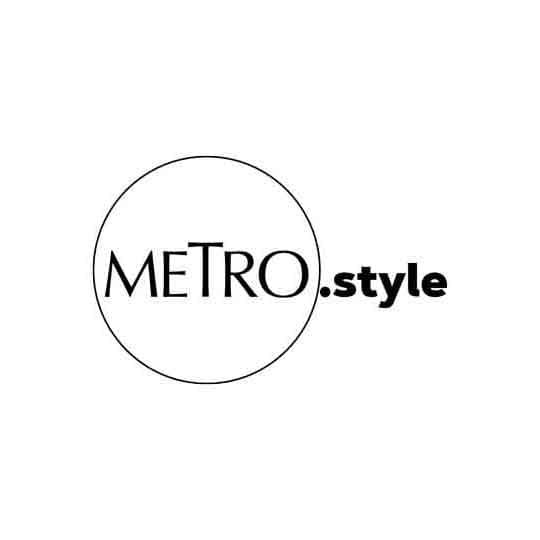 February 2020 - Itim Asu was back after 3 decades at the Metropolitan Museum. Virgie in her beautiful mango yellow terno spoke spontaneously to the crowd | Impy Pilapil
When Virgie was appointed as chairperson of the UNESCO Culture Committee, she traveled to Paris for the Executive Board Meetings twice a year. Lucio Sia, who was based in the UNESCO in Paris said that whenever he saw her there, she would talk constantly about culture, Philippine film, arts and theater. "She was very animated, always smiling and distinctly recognizable with her big, round sunglasses that she wore constantly."
During those visits, they shared a table at the cafeteria and had long exchanges about trivial things and more art, culture and theater. She enjoyed being around young people and freely talked about the cultural heritage of the country. Her kindness and hospitality impressed a young Frenchman who appreciated her being friendly to someone like him who was young, hadn't traveled or knew much of the world. When he did get to travel to Manila, he was even more awed to discover how well known she was.
Virgie Moreno may not have had a large body of works but her first and only collection of published poems received the Palanca Memorial Award for Literature. She wrote The Straw Patriot, a play that was translated into the vernacular as Bayaning Huwad. Staged as the inaugural presentation of Philippine Education Theater Association, it dealt with the social concerns of land related issues and revolution. Another play that she penned The Onyx Wolf won the National Historical Playwriting Contest. Also known as La Loba Negra and Itim Asu, the play explored women's issues in a creative telling of history.
Back in Manila, she kept in touch with people she had known for many years, her students included. Poch Macaranas reminisces, "[She was] a genuine mentor who proudly told people that I was her student, albeit divorced from the humanities in my career. Years later, she would show me and another guest how she kept my Christmas gift in her room, an Italian crystal box from a New York Museum. It was small enough to keep her night pills.
"Whenever there were occasions of common interest, like after film shows, art openings and invitations for dining in our homes, we would meet up. Once at a birthday party poetry reading I tendered in her honor someone asked what happened to her literary barkada, the Ravens, who were more prolific." She seemed uneasy speaking about it in the hearing range of strangers. Like rare gems, the fewer, the better, she may have impishly said.."
Early in March 2020, he rang her on a business matter but their conversation stretched to more than an hour. Her nurse had to intervene so she would rest. They scheduled a Sunday afternoon merienda "which she wanted to extend to dinner or if I could come earlier for lunch," he says. "The day before my visit, the nurse called to postpone our getting together because of the impending lockdown due to the coronavirus. "My over-an-hour long call would be my last conversation with Virgie, a dearly beloved professor," Poch reflects. "The pandemic had eternally postponed the lunch-merienda-dinner we would have had."
Though Virgie Moreno was an inimitable presence gone, she lingered in the thoughts and memories of those who knew her. Her poetry, her plays, the richness of her company and conversations still make for warm storytellings and reminisces even at 4 o'clock in the morning. She was, afterall, unforgettable.