To The Fictional Moms Who Raised Me
Growing up estranged from my mom, I had often sought motherly love elsewhere, and had often found it in media
In the 1998 remake of The Parent Trap, Hallie Parker wanted nothing more than to meet the mother she didn't grow up with. She'd lived her all life—all 11 years of it—with her dad, Nick Parker, and so when the opportunity presented itself absurdly and almost too conveniently in a summer camp in Maine, she just had to take it. "Come on, Ann, I gotta meet my mom," she tells her former camp enemy, now camp roommate and long-lost twin sister, Annie James. She makes a face, pouting, clutching her hands to her chest.
If you haven't seen The Parent Trap, the film that shot Lindsay Lohan to international stardom, then I should tell you that the opportunity presented to the fresh, young mind of Hallie Parker is her switching places with a girl she meets at camp. This girl, Annie, looks exactly like her, except she speaks in a British accent and wears matching designer coordinates. They don't get along, not until they are forced to share a room in the camp's isolation cabin, and they don't take to each other kindly until they realize that they were born on the same day and that both of them loved Oreos dipped in peanut butter. They are, of course, twins, and they do, in fact, hatch a plan to get their parents back together.
I knew both of my parents growing up, but I had lived with my mom. I was an only child until the age of 13, and while most media will suggest that only daughters have a disgustingly close relationship with their single moms (please see each time Lauren Graham played a single mother—once in Gilmore Girls and again in Parenthood), that wasn't necessarily the case for me.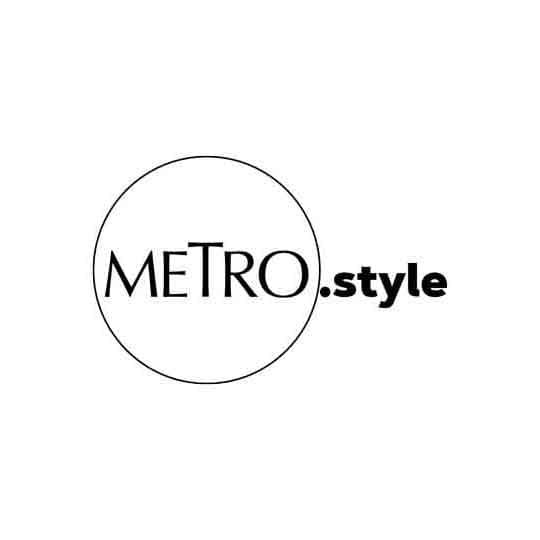 Lorelai and Rory Gilmore, the best of friends | Photo: IMdB
It wasn't that I had a particularly contentious relationship with her, either. We fought the same amount other mothers and daughters did, which was plenty. In Lady Bird, the titular character fought a million times with her mom, Marion. One such time happened just before Thanksgiving, which she'd chosen to spend with her boyfriend's family. She and Marion went dress shopping in a thrift store, and in between clothes racks and hangers, they talked and bickered, talked and bickered. "You're so infuriating," Lady Bird says. Marion pulls out a dress. "Oh, it's perfect," she tells her mom. "Do you love it?" Marion responds.
That dynamic reminds me a lot of my own relationship with my mom growing up. We'd been close, but not too much. We fought—a lot—but even when it got bad, it was never irreparably broken, though it had come frighteningly close. Whether it was a typical adolescent rebellion or something else, by the time I turned 12, I had grown to act aloof around her. I showed no emotion: nary a smile, a laugh, or even a frown. I stopped telling her how my day went, stopped inviting her to school activities, stopped sharing parts of myself… This coincided with a few things, namely: I was about to turn 13, she was set to be married to someone new, and she had a baby on the way. My relationship with her in my teen years became defined by fights rather than laughter; silences rather than conversations.
I had, whether I was aware of it or not, distanced myself from her completely without really understanding why. It just happened. We'd grown to become estranged from each other and none of it was her fault. But my young self couldn't comprehend that. As far as I knew, everything was my mom's fault. I blamed it on all the times my mom told me to look for a new mother, to find someone else, considering how I'd been so unhappy with the one I'd been given.
So I did, and I found it in media.
One June morning in 2008, I woke up to The Sound of Music on TV. This is a moment so formative that it preludes so many essays I've written, whether it's for my college application or a creativing writing class. Julie Andrews as Maria von Trapp is a pop culture icon beloved and revered by all, and I'm no exception. She says everything she thinks and feels, and she's too wild of a spirit and a soul to be contained in a convent for the rest of her life.
It's hard to pinpoint the exact moment I fell in love with her, whether it's her running like mad into the convent during "Maria," the way she tells Captain von Trapp that "the poor didn't want this one," or the tender and earnest way that she prayed for each of the von Trapp children, despite the devious tricks they had played on her.
Growing up, I'd often told people that I wanted Maria to be my governess, but in truth, I wanted her to be my mom. I craved the look she gave little Gretl, the warm embrace she gave Marta, the joy with which she beamed at Brigitta. It didn't hurt either that she had a glorious, soothing voice, singing the beautiful words and music of Rodgers and Hammerstein—a pair whose work I'd already loved even as a young child because of my avid rewatches of the 1997 Cinderella on a rented VCD, picked out, of course, by my mom.
I wasn't a big reader growing up. Instead, I watched a lot of television and a lot of movies. I watched everything I could, from Disney to Nickelodeon, to ABS-CBN and PBO. Much of my love for pop culture came to be because of my mom who let me consume whatever I wanted, so long as I could handle it. We watched a lot of movies together, at home and in the cinema. One of the earliest movies I remember watching with her was the first Harry Potter film in 2001. That began my love for the series, but it wasn't until the sixth movie's release that I dove deeply into it: lore, universe, and all.
My favorite character easily became Narcissa Malfoy. She had an icy cold exterior, but there's an unseen side to her that would come to save not only Harry Potter himself, but the rest of the Wizarding World. How scathing and powerful her words could be when used against an enemy, and how soft and tragic when used just as death comes creeping in. Narcissa is the youngest of the Black Sisters, the perfect middle-ground who kept her family balanced amidst her two radically opposing sisters. She believed in tradition, especially her family's, but she would give that up in a heartbeat if it meant that she could protect and save her only child. In 2010, I was still getting used to the distant feeling I had towards my mom, but knew anyway that she'd go the same lengths to make sure I was okay.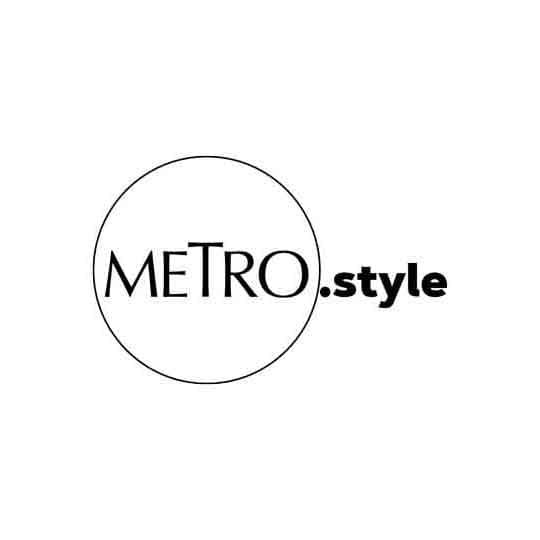 Narcissa Malfoy with her husband and her son | Photo: IMdB
Elizabeth James, I've long believed, is the quintessential romantic comedy lead. She is charming and smart, talented and relatable ("I'm sorry, I can't handle this."), beautiful, and impeccably dressed. She, most of all, has the brightest smile and the softest eyes I've ever seen, and she's just an absolute dream to look at. She may not have made the smartest choice when she decided to separate her twin daughters from each other like that was a thing normal adults did, but hey! She loves with her entire heart.
I caught The Parent Trap showing on the Disney Channel one evening in 2011. It was one of those films I'd loved in childhood—much like 102 Dalmatians and Madeline—but often forgot about until it was right in front of my eyes. But something about this particular viewing stuck with me. From then on, I began to keep this film, and its leading lady, close to my heart, rewatching it even multiple times a day to the point where I can recite all of the dialogue without thinking. Maybe it was that by that time, Natasha Richardson had already passed away; maybe it was that the pining and angst between her character and Dennis Quaid's had been absolutely exquisite to watch. I remember most that scene in the wine cellar—Liz's glassy eyes, her small, wordless "no" after the kiss that would've been.
My parents separated shortly after I was born. I lived with my mom until the age of 16, just a little bit before I moved away for college. Maybe some secret part of me wished that I had a long-lost twin sister to conspire with to get my parents back together; maybe not. At 15, I'd still been emotionally detached from my mom, so I'd lived vicariously through Hallie and Annie. "She's beautiful and smart and fun," said Hallie of Liz, but when I think about that line, I think of both Liz and my mom—despite what my teenage self thought.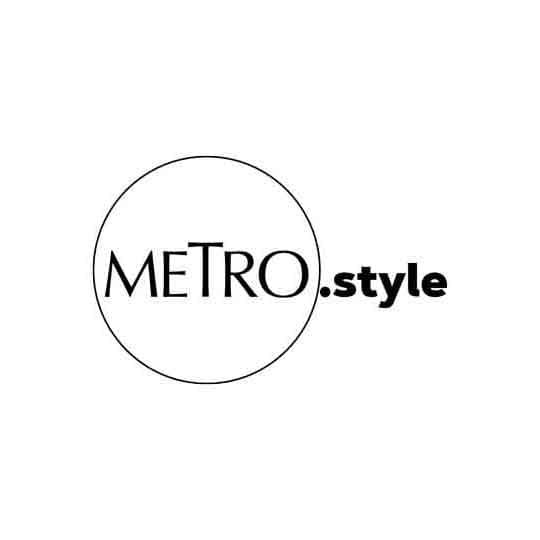 Lindsay Lohan and Natasha Richardson in The Parent Trap | Photo: IMdB
Every summer since 2008, without fail, I've come to love someone new: oftentimes a mother, or a mother figure. With each show and film I watch, I gravitate towards the mom characters: Narcissa Malfoy, Harry Potter. Lynette Scavo, Desperate Housewives. Francesca Johnson, The Bridges of Madison County. Julia Houston, SMASH. Norma Bates, Bates Motel. Imelda Magsaysay, Maging Sino Ka Man. Trina Weisenbachfeld, Falsettos. Penelope Alvarez, One Day at a Time. Olivia Crain, The Haunting of Hill House. Amanda Bartolome, Dekada '70. The list is long, and the women on it beautiful, warm, and caring. Despite many of my favorite fictional characters being mothers, I never see them as just that—I see them as strong-willed, imperfect individuals with a lot of love to give.
Sometime around my final year of college, my grandmother passed away. By this time, I was a young adult figuring out my sexuality. The women I had loved, fictional or otherwise; the sudden distancing from my mom when I turned 13; the aloofness, the confusion, the muddled heap in my brain—all of it began to make sense. After a particularly rough fight, the misplaced anger and resentment I'd been nursing toward my mom for years melted away. Once we had made up, she told me she would love me no matter what.
"No matter what?" I asked.
"No matter what."
I gathered up every ounce of courage in me and told her that I was gay. I told her that I loved women—yes, in that way. I told her that I had a girlfriend, and that, most of all, I was sorry for all the years I'd kept pieces and parts of myself from her. She smiled, and embraced me tighter. "I know," she said simply.
The truth is, I never wanted a new mother to replace the one I had. But crippling fear and anxiety overcame me, and all my teenage self could think to do was distance and detach. It was never fear that my mom wouldn't accept me for who I was, or that I was ashamed of my newfound identity. (Quite the contrary, actually—I just realized too late. I've once said, about my sexuality, that "I've never not accepted myself.")
Simply, it was that I didn't know how to deal with these great, overwhelming feelings inside of me, and so I ran to the comfort and familiarity of film, television, and books.
It may have been misguided, and until today I still grieve for the years lost, but she and I have been spending the last few years healing and growing together.
My mom's greatest gifts to me come in three forms: absolute devotion to pop culture and art, her patience, and, most of all, the way that she set me free, knowing full well that I would return—or maybe that I never left to begin with.