'Turandot' in Manila: Maestro Valentino Favoino
A few days before live opera's much-awaited return to Philippine theaters, the 'Turandot' Guest Conductor shares what it was like working with the cast and orchestra, and what he hopes to communicate to audiences with this particular staging
Audiences of Turandot in Manila, happening this month of December, are all set to experience a truly spectacular tale of love being triumphant over trials and circumstances. Whether you're already a fan of opera or just beginning to explore the deep emotions and beauty of the art form, Turandot will be a show you simply don't want to miss.
From the set and costume design, to the fantastic cast of international and local talents—Puccini's final opera makes its way to the Philippines and is brought to life with a genius creative cast. Led by Director, Set, and Costume Designer Maestro Vincenzo Grisostomi Travaglini and Assistant Director Prince Ravivaddhana Monipong Sisowath, the production will be on a scale that will truly have been worth live opera's long wait back to the theaters.
Conductor and composer Maestro Valentino Favoino was invited to be the Guest Conductor of this production, and what a wonderful addition he is to the creative cast.
Having debuted as an orchestral player and soloist at a very young age, gaining much experience and skill in the entire opera repertoire, music runs through Favoino's veins. To Turandot in Manila, the Maestro leads the Philippine Philharmonic Orchestra along with the choral ensembles of the Turandot Opera Chorus and Tiples of Mandaluyong Children's Choir.
In preparation for a wonderful weekend with Turandot at the CCP, Metro.Style spoke with the Maestro on what it was like working with the cast and orchestra, and what he hopes to communicate to audiences with this particular staging.
Read our conversation with the renowned conductor and composer below:
Metro.Style: Could you tell us more about working with the Philippine Philharmonic Orchestra and the Mandaluyong Children's Choir.
Maestro Valentino Favoino: I believe that the PPO [Philippine Philharmonic Orchestra] is a great asset for the city of Manila, there are different age groups in the orchestra, united by a single passion, they are a relevant example of how society needs everyone's collaboration to build a future dedicated to culture.
What makes opera challenging as a medium?
The compositional structure of the score is very close to the symphonic music of Wagner and Debussy also makes the so-called articulated and more complex romances compared to the past accompanied monody, all this articulated to a vastness of figures on stage which increase the impact of the dramaturgical action of itself complex overall.
You work with a big group—how do you unite and align with everyone, bringing in a common spirit?

When working with a large group it is important to convey serenity, you need to be a bit of a psychologist so that the whole team collaborates by uniting the different points of view in a common goal.
What were some of the liberties you took in working with Puccini's original score?

I wouldn't say freedom, the conductor is an interpreter of the score. What the composer asks for through the music becomes my interpretation.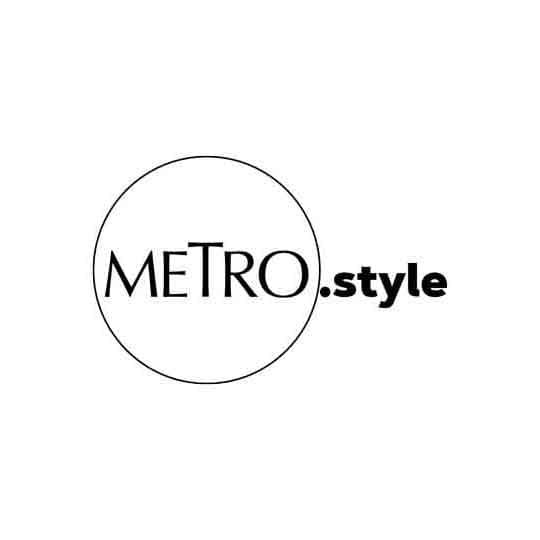 Guest Conductor Maestro Valentino Favoino; Director, Set, and Costume Designer Vincenzo Grisostomi Travaglini; Ervin Lumauag who plays Pang, Grand Administrator; Alessandro Liberatore who plays Prince Calaf; Assistant Director Prince Ravivaddhana Monipong Sisowath; Rachelle Gerodias who plays Liu, A Young Slave; Ivan Nery who plays Pong, Grand Intendant; and Byeong In Park who plays Ping, Grand Chancellor
Do you have an act or scene that you feel is the most musically challenging but at the same time, fulfilling?
Each act of Turandot is demanding, it is satisfying to feel when everything works and to be aware that you have conveyed the right emotions.
What do you want to communicate with your version of Turandot?
Undoubtedly, the victory of love over all. That love which is sacrifice towards others, as Liú does in the work that sacrifices his life, that love which is giving oneself to others. All of this is part of the concept of "beautiful" that the Greeks called Kalos, beauty not only from an aesthetic point of view but also from a moral one, which we need so much in our society today.
---
Turandot is a project by presenters Cultural Center of the Philippines, Filipinas Opera Society Foundation Inc., and Rustan Group of Companies, with the Italian Embassy as major sponsor.
Prices for the tickets of Turandot are as follows:
Gala Night, December 9, 8:00 p.m. Orchestra Center (Php 6,000), Orchestra Sides (Php 5,000), Balcony I Center and Balcony I Sides (Php 2,500)
Matinee, December 11, 3:00 p.m. Orchestra Center (Php 4,000), Orchestra Sides (Php 3,000), Balcony I Center and Balcony I Sides (Php 1,500)
To inquire and purchase, contact any of the following:
Lulu Casas 09175708301; lgcasas@rgoc.com.ph
Maricar Alamodin 09175384508; esalamodin@rgoc.com.ph
Rustan's Customer Service:
Rustan's Makati - 8813-3739 Loc 280
Rustan's Shangrila - 8633-4636 Loc 400
Rustan's Alabang - 8850-5592
Rustan's Gateway - 8931-2460
CCP Box Office 8832-3704
Ticketworld 8891-9999
SM Tickets 8470-2222; 0917-870-2222; customercare@smtickets.com
---
Lead photos courtesy of the Cultural Center of the Philippines, Rustan Group of Companies, and Metropolitan Opera