What We Can Learn From The Jeffrey Epstein Scandal
It's a lethal combination: toxic masculinity, turning a blind eye, and abuse of power
I first heard the name Jeffrey Epstein over a media lunch somewhere in Bonifacio Global City early in July. The table was full of beauty editors and public relations professionals, and everyone was scrunching their noses and furrowing their brows in disgust over the lewd and disturbing details of Epstein's abuse of underage girls. The conversation quickly turned into a bleak discussion on the realities of sexual predators operating in plain sight and how easily people can turn a blind eye.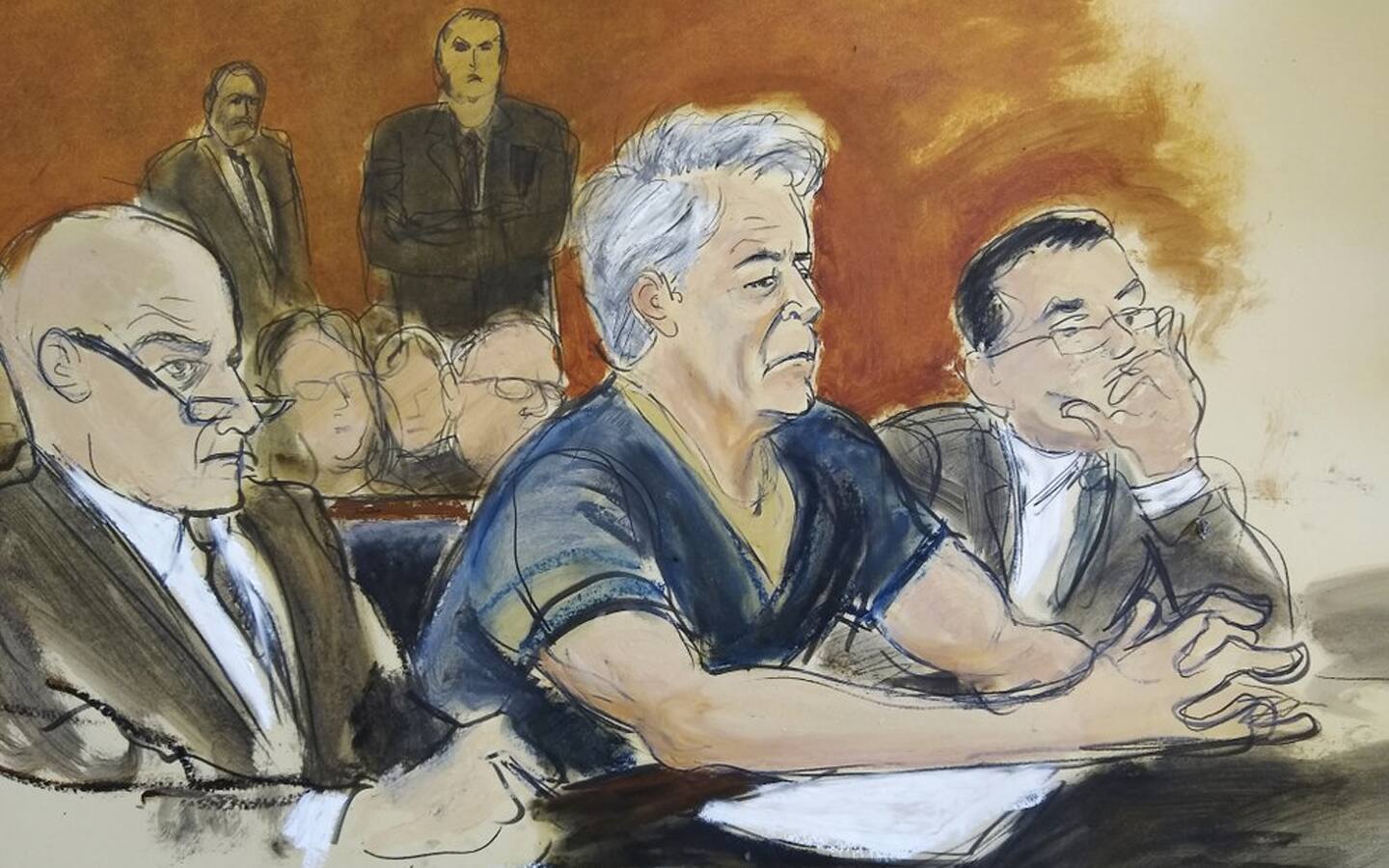 Associated Press
This scandal is far from being a recent development—investigations and lawsuits against Epstein date as far back as fourteen years ago, in 2005—but it was only in the first week of July when the American financier was finally arrested on sex trafficking charges. In a report by NY Mag, the editors of the publication had said that with Epstein's arrest, perhaps, at long last, "a serial rapist and pedophile may be brought to justice, more than a dozen years after he was first charged with crimes that have brutalized countless girls and women."
It's a statement that sends shivers down my spine because, yes: maybe—just maybe—a serial rapist and pedophile may just be brought to justice. It's not often that they are, and most especially not the ones who have been operating for this long. Epstein's case is but one of the many high-profile scandals regarding the abuse of girls and women in this decade alone. Here's what we know so far:
He's abused 'countless' of underage girls
And we may truly never know the exact number. For years, Epstein and his lawyers have worked very hard to keep his victims out from the press, The Cut reports. There have been cash settlements, backdoor negotiations, and plea deals in order to silence his victims or make lawsuits disappear. The total number of girls allegedly abused by Epstein varies, according to The Cut, "with accounts ranging from a few dozen to over a hundred." What he's convicted for exactly, however, is that he's recruited girls into a "sex-trafficking ring in Florida and New York between 2002 and 2005."
According to the New York Magazine publication, Epstein had allegedly lured underage girls to his luxurious homes in Manhattan and Palm Beach under the guise of paying them cash for massages, then "molested them and encouraged them to recruit other girls to return with them." The Associated Press reports that federal agents investigating Epstein found "nude photographs of what appeared to be underage girls" while searching his Manhattan mansion.
He allegedly ran a prostitution ring in Little St. James Island
Little St. James in the U.S. Virgin Islands is Epstein's main place of residence. The financier purchased the island for $7.95 million in 1998, and would visit the island "two to three times a month, and typically stay a few days." Over the years, the island has notoriously gained a handful of "sinister nicknames": "Orgy Island," "Pedophile Island," and "Island of Sin." There have also been reports that former U.S. President Bill Clinton has visited the island, but he has repeatedly denied the claims.
He was friends with President Donald Trump and former President Bill Clinton
Clinton had been a "friend and repeat flier on Epstein's plane." Trump, on the other hand, had been present at many of Epstein's parties, one of which had been captured on tape. At Mar-a-Lago, in 1992, Trump greets his friend warmly when he enters, and, "like teenagers," according to NY Mag, "they stand at the edges of the dance floor, pointing out the women they like, laughing at private jokes about them, rating them as hot." Both presidents' names are also found in Epstein's "little black book."
His little black book contains some of the most surprising—and unsurprising—names
Published by Gawker in 2015, Epstein's little black book had been created by people who worked for him and contained "the names and phone numbers of more than 100 victims, plus hundreds of social contacts." Supposed one-time dinner guests, like Chelsea Handler and George Stephanopoulos, make it to the list. Names like Woody Allen, Bob Weinstein, Joan Rivers, Courtney Love, and Charlie Rose also appear. Then there's the Trumps: Melania, Ivana, and Ivanka. Chelsea Clinton, too, shows up. Other names that make appearances are socialites, senators, and executives. It's a long list of members of the elite, basically.
His right-hand woman and alleged madam is his ex-girlfriend, Ghislaine Maxwell
A key figure in this scandal is British publishing heiress, Ghislaine Maxwell, who supposedly helped him traffic the girls. "In court documents," NY Mag says, "Epstein's accusers allege that Maxwell — who denies all and has never been criminally charged — acted as a recruiter, an instructor, and in some cases a participant in the abuse he practiced." It is unclear how the two met, but they've known each other for at least two decades and were known to have dated, remaining friends after breaking-up.
He's reportedly on a suicide watchlist at the Metropolitan Correctional Center in Manhattan
Recent reports state that Epstein's made it on a suicide watchlist, as two sources speaking to NBC News have said that he "might have tried to hang himself," while another said that "the injuries were not serious and could have been staged." A fourth source, however, said that "an assault by his cellmate has not been ruled out." The billionaire was found "injured" and "in a fetal position" with "marks on his neck in his cell."
One of the most disheartening things to me is the idea that we may truly never know how many girls he's abused and trafficked, that someone could've done something this monstrous and that it's left to prosper for years and years. Some of his accusers who have come forward have allowed themselves to be subjected to mockery as well as the leering and unforgiving eyes of the public, of people who will never believe them, of people who will forever deem them to be lying. It's happened before, repeatedly, and it will happen again. But there's something about this case—about seeing Epstein firmly situated in a jail cell, for now, at least—that gives me hope.
I shouldn't speak too soon though, I feel, as I've listened to enough episodes of My Favorite Murder to know that a perpetrator being behind bars means nothing. These are gruesome crimes—to debase and violate girls as young as fourteen is unthinkable and nothing short of monstrous, and yet: many of these convicts receive short sentences; others get early parole. Some of the accused don't even get cases filed against them, and there are perhaps hundreds or thousands more that we'll never truly hear about. We can only imagine how often these men's victims get silenced and how often they are forced into the shadows. There has been a glimmer of hope, of course: every day, more and more victims are coming forward, gathering enough courage and bravery to name their abusers. It's not an easy undertaking, and it never will be. But as the victims sacrifice anonymity and namelessness for the sake of truth and justice, may we believe them all.