Best in Tech: Lazada 10.10 Big Brands Sale Edition
The best gadgets and gizmos don't need to cost much, and this upcoming sale, you can save on them even more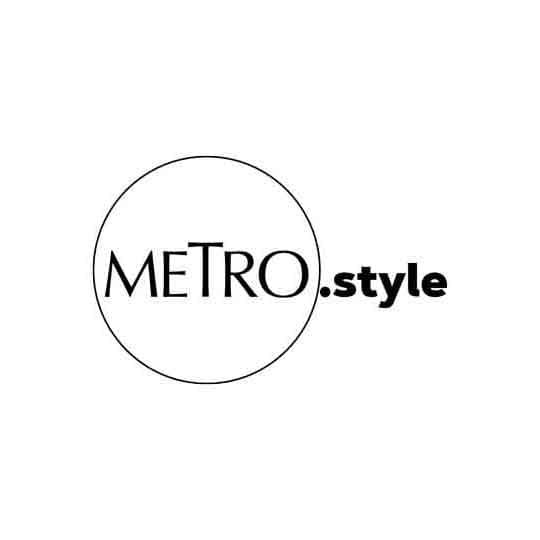 Best in Tech: Lazada 10.10 Big Brands Sale Edition—featuring great deals from brands like Fuji Film, DJI, Sonos, and more
It's 2021 and life has gotten much more tech-forward as we look for more ways to maximize productivity and enjoy our day-to-day life at home. A device to help you keep track of your smart home? Perhaps consider a Bose Home Speaker 300 with Alexa built-in. Boosting your Wi-Fi speeds? Maybe get a WiFi mesh router. Want to correct bad posture because of endless months of working from home? There's an ergonomic chair—and an app—for that.
Whether you consider yourself a tech-savvy individual or you're simply looking to update some gadgets at home, you will not want to miss out on Lazada's upcoming 10.10 Big Brands Sale for some exciting deals and exclusive offers. These include a new 10% cashback, 100% Legit or get 2x money back guarantee, free shipping vouchers, 30-day returns, Lazada Bonus Discount Vouchers where shoppers can get P50 off for every P500 spend, up to 90% off on the best authentic brands, and special premium offers from LazMall Prestige Flagship Stores.
Are you ready to add some super tech steals to your cart? Check them out—in more ways than one!
1. DJI OM 5 Smartphone Gimbal Stabilizer
Get inspired and fuel your creativity with DJI OM 5, the newest release from the maker civilian drones and creative camera technology. With exciting new features and intuitive design, it is a powerful yet easy-to-operate solution to help users effortlessly elevate their smartphone content creation. (I bought one last week and it arrived securely packed and handled, and I've been loving this gadget so far! It was easy enough to figure out—and I love taking photos and videos with it, using the Mimo app.)
2. Blue Yeti USB Microphone - Blackout Edition
Making a comeback to our tech guide is the Blue Yeti USB Microphone because you can grab it with a bigger discount this 10.10 sale! We love the premium multi-pattern USB microphone because it lets us create unparalleled recordings with any computer. The best-selling family of Yeti USB microphones, it's equipped with Blue VO!CE software—allowing you to craft the perfect broadcast vocal sound and entertain your audience with enhanced effects, advanced voice modulation, and HD audio samples. With four different pickup patterns, you can enjoy incredible flexibility so you can record music, podcasts, YouTube videos, Twitch streaming—the possibilities are endless. And, whether you're recording at home or on the road, Yeti helps you produce studio-quality recordings every time.
3. Samsung Galaxy Buds Live
Get your hands on the best ergonomic wireless earbuds on the market this 10.10 sale at a steal. Samsung's Galaxy Buds Live earbud is designed to tune in to every moment. With an iconic shape and ergonomic design, a fit that lets in your natural surroundings, and a speaker optimized for a better experience. This is sound made for your ears—and comes in stylish, glossy finishes that we absolutely love.
4. Amazon Fire HD 10 Tablet with Alexa
Amazon has updated its Fire tablets and the results are truly commendable. The 2021 Amazon Fire HD 10 is bright, fast, and responsive, with a vibrant 10.1" 1080p Full HD display and powerful performance thanks to 3GB of RAM and an oct-core processor. It's designed for on-the-go—and you can enjoy up 10 12 hours of reading, browsing the web over wifi, watching videos, and listening to music from anywhere. Power up with a quick charging USB-C (2.0) port wherever you go and tow the tablet wherever you go and know that the Fire HD 10 is 1.7x more durable than the latest iPad 10.2 with a screen that is made with strengthened aluminosilicate glass.
5. Harman Kardon Onyx Studio 6 Portable Bluetooth Speaker
Striking design meets superior sound in the Harman Kardon Onyx Studio 6. With its signature round silhouette, premium fabric cover and aluminum handle for easy portability, it combines style and convenience in a sophisticated and refined Bluetooth speaker. It features an IPX7 waterproof design to use at any place within the home without worrying. Offering up to 8 hours of playtime on a single charge and wireless dual sound, it can wirelessly connect two Harman Kardon Onyx Studio 6 speakers to elevate music listening experience. With its iconic yet subtle design, the Harman Kardon Onyx Studio 6 is the ideal complement of any interior.
Don't miss out because this 10.10 Big Brands Sale, it goes at just Php 8,999—that's almost 50% in savings!

6. HUAWEI MatePad 11 Tablet
We love how HUAWEI has created truly stunning tablets for a reasonable budget. The MatePad 11 boasts an organized new desktop where you can see and use all the apps using the touchscreen or mouse with greater efficiency. It also features 120 Hx Refresh rate for smoother, faster visuals, the HUAWEI M-Pencil (with upgraded features), Multi-window (allowing multi-tasking on a single screen), and has a brighter but still ultimately and most importantly, eye-friendly display.
7. Garmin Lily Fitness Tracking Smart Watch
Light up from the inside out with Garmin's Lily, an understated, not monotonous smart watch choice. Lily is small and chic—with flick of your wrist, the stylish patterned lens lights up to reveal a bright touchscreen display. A petite, fashionable smartwatch to keep track of your important health stats as you go about your day-to-day—and it boasts up to five days of battery life.
It keeps track of heart rate, which is a primary indicator of all basic physical fitness through heart rate, blood oxygen, respiratory rate and other key data. It also tracks sleep wonderfully, making it easier than ever to manage your sleep and ensure its quality. And of course, it's got multi-sports modes that help you keep track of your daily workouts—so you never miss a beat with leveling up your fitness.
Get it this weekend at Php 10,895—you won't regret it.

8. Instax Instant Camera & Printer Mini Li-Play Hybrid
We love the streamlined and stylish design in the Instax LiPlay—a hybrid instant camera that allows you to review photos captured on the device via the LCD monitor on the back of the camera and choose images you want to print. Plus, the camera's "Sound" function is capable of recording up to ten seconds of audio then converts the audio data into a QR code and adds it to a photo to be printed out together. Too cool! This means you can have a photo together with your description about the pictured scene, truly an awesome gift for yourself or for a dear friend.
You can also print photos from your smartphone on the LiPlay with the "Direct Print" function. Taking a group photo? The camera also offers the "Remote Shooting" function so that you can use a smartphone operation to release the shutter while standing away from the camera itself. Fab!
9. Fujifilm X-A7 15-45MM KIT
If you're looking to take your photography or videography hobby a notch further, the Fujifilm X-A7 is it. With the X-A7, advance your photography and make an impression. Simple, familiar controls at your fingertips let you create stunning results that tell your unique story.
Make use of the smart menu—the easiest way to control your camera. With a customizable touchscreen and simple tap-and-swipe operation on the 3.5 inch Vari-angle LCD screen, the X-A7 offers one-touch settings that let you make the most of the camera without all the photographic schooling. This 10.10 Big Brands Sale, it's going on a great discounted price—from Php 40,000 to Php 33,989.
For truly extraordinary sound in beautifully designed speakers—Sonos is your best best, and we love the new Sonos Arc. Bring all entertainment to life with breathtakingly realistic sound and the 3D experience of Dolby Atmos all in the sleek, stylish design of the Sonos Arc. With this, you could put yourself at the center of shows, movies, and games with crystal clear dialogue and two height channels that create an impressive sense of spaciousness. When the TV is off, stream music and more from all your favorite services.
Easily control the soundbar with your existing remote, the Sonos app, your voice, and Apple AirPlay 2. If you want to build on your system, you could easily expand and create a full surround system with a subwoofer and a pair of rears... or even add more speakers around your home for multi-room listening.