Best in Tech: Lazada 12.12 Edition
Make the holidays extra merry by adding to cart any (or all) of these tech deals and steals!
You know what would look really good under your Christmas tree? Some awesome tech picks from Lazada's 12.12 sale! And if you don't know where to begin—we've got you.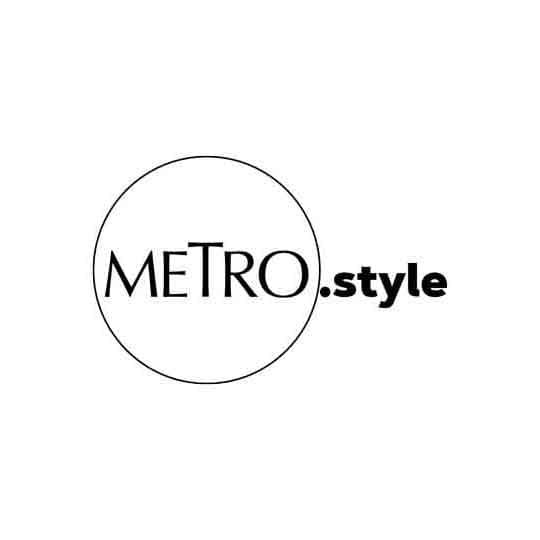 What's in our 12.12 cart? A Sony Playstation 5, a Fitbit Charge 4, and the Sennheiser True Momentum Wireless 2!
Tis' the season to share more happiness this season with the Lazada's 12.12 Grand Christmas Sale. From December 12 to 14, enjoy massive discounts and free shipping (with no minimum spend) when you shop. Aside from the great deals, as well as easy payment options, there's a whole load of fun to be had and lots of chances to win big in raffles such as the "12 Days of Christmas!" when you tune in the Christmas Super Show. Lazada's definitely spreading the holiday cheer!
---
We scouted the app for you and found some pretty amazing deals and steals, especially in the tech category. Check them out below!
Got a video editor on your Christmas nice list? Or perhaps you're looking to expand your photography gadgets? We love the fact that the DJI Mavic Mini-Drone is ultralight and super easy to use—compact yet powerful. The Mavic Mini is the perfect creative companion, capturing your moments in a way that effortlessly elevates the ordinary. Together with the DJI Fly app, you'll enjoy a simplified flying experience and a perspective unlike any other. It goes at a steal price on December 12!
2. Sony WH-1000XM4

If you've been checking out our tech reviews, you'll know we recently road tested and tried out the newest from Sony—the WH-1000XM4 headphones! We absolutely love it and we can't stop telling all our friends to get a unit for themselves because with these headphones, it's really just you and your music—as it should be. Packed with smart listening technology, you enjoy less noise and even purer sound. How perfect!
3. Blue Yeti USB Microphone - Blackout Edition
Whether you're a musician, a podcaster, a YouTuber, or a gamer... or even if you're just looking to get heard more for your 2021 Zoom calls, the Blue Yeti USB Microphone - Blackout Edition is an awesome Christmas gift to receive! It features a tri-capsule array (3 condenser capsules can record almost any situation), multiple pattern selection (cardioid, bidirectional, omnidirectional, and stereo), and zero-latency headphone output—there's so much to love! It's perfect for vocals, musical instruments, voiceovers, interviews, conference calls, streaming, gaming, and gaming commentary.
4. Samsung Galaxy Tab S6 Lite

Looking to upgrade your tablet situation? Samsung's Galaxy Tab S6 has been on our radar ever since it entered the market this year and it is arguably the best value-for-money tablet you can get your hands on. Galaxy Tab S6 Lite is your super carryable note-taking, go-getting companion. It comes with a large 10.4 inch display on a slim and light build, One UI 2 on Android, and S Pen in box and is ready to go. Whether you're drawing, learning, or gaming, this is the tablet made to be in the moment! It goes on a mega discount on Lazada on December 12!
5. ILIFE V55 Pro Robot Vacuum
Got a neat freak on your list? The ILIFE V55 Pro Robot Vacuum Cleaner could be the ideal Christmas gift for them. A vacuum, a mop, and everything in between—you'll definitely want to add another unit to cart for yourself!
6. Google Home Hub
A smart home needs an organizer and chances are, this far into quarantine, you've got something similar to the Google Home Hub already. But, this unit is noteworthy for several reasons. Designed to help you navigate daily life, the visual, touchscreen-based interface can do so much—guide you through a morning or evening routine, watch the news, follow recipes, and make calls. Plus, it's cheaper than the Echo and it goes on sale for Lazada 12.12!
7. Fitbit Charge 4

We love the fact that the Charge 4 has a sleek design, good battery life, and is water-friendly, but its new features are what we rave about! Thanks to the addition of GPS, Spotify controls, upgraded sleep tracking, and Fitbit Pay on all models, the Charge 4 is a cut above the rest as and definitely one of the absolute best fitness trackers you can buy.
8. Fujifilm X-T200 15-45MM KIT
We live in a highly digital world and having a camera that can do it all—streaming, filming, portrait-taking, what have you—makes all the difference. We love the dark silver X-T200 that blends FUJIFILM's penchant for retro-inspired aesthetics with a versatile imaging system to suit both photo and video applications. It features a 24.2MP APS-C-format CMOS sensor so that means this mirrorless body is capable of recording high-resolution stills at up to 8 fps within a native sensitivity range from ISO 200-12800. The sensor's design also allows for UHD 4K video recording up to 30 fps and Full HD recording at up to 60 fps. Talk about power in such a compact, sleek device!
9. Samsung 65" QLED 4K Q60T

We can't have a Christmas holiday tech gift guide without a super steal of a TV! Quantum Dot Technology delivers over a billion shades of color that stay true-to-life... and make the viewing experience just so much more superior. Quantum HDR also brings out the detail and contrast by expanding the range of color and detail beyond what's possible on HDTVs... and it's stunning.
10. Sonos One Gen 2 - Stereo Pair

We loved the first but the second generation version of the award-winning Sonos One with built-in voice control is just another level of wow. Overall a great product—delivering amazing sound, displaying stylish design, and is totally easy to set up and use!
11. Sennheiser MOMENTUM True Wireless 2

Looking to upgrade your wireless earbuds? Amazing news coming your way now, Sennheiser Philippines has the Momentum True Wireless 2 available and it goes on sale on Lazada this weekend! With this powerful wireless earbuds, you can enjoy unrivaled high-end stereo sound created by Sennheiser's unique 7mm dynamic earbud audio drivers. It features ergonomic and lightweight design that delivers unbeatable sound, whatever you do and wherever you are.
12. Sony PlayStation 5 PS5 Digital Version

Who wouldn't want to open this on Christmas Day? The PS5 console makes a lasting (and fantastic) first impression, and lets you play without limits. Whether you're buying this for someone you love or yourself, you just can't go wrong with this Christmas gift pick!