Best in Tech: Lazada 9th Birthday Edition
We scour the app's birthday steals for some of the best tech finds you need to add to your cart, stat!
There are so many tech deals to celebrate Lazada's 9th birthday bash so we've made it simple for you by selecting a few key favorites you'd definitely want to check out... in more ways than one!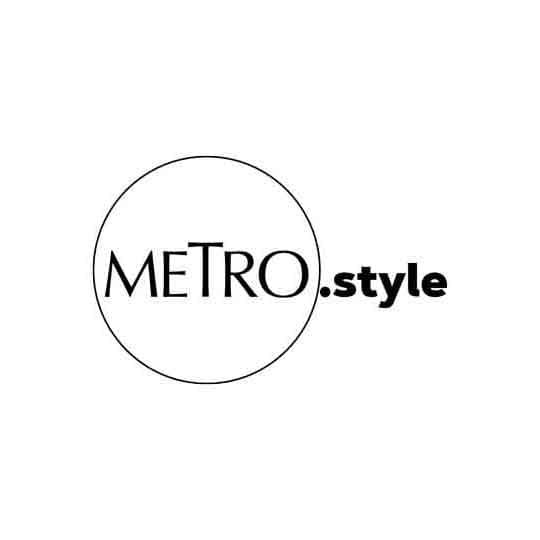 HUAWEI X Gentle Monster Eyewear II, Sonos Move, Nintendo Switch V2 Animal Crossing: New Horizons Edition | HUAWEI, Sonos, Nintendo Life
1. Dreame T20 Handheld Cordless Vacuum Cleaner
Goodbye dust! Convenient and efficient, delivering high-power performance using aviation-level engineering, the Dreametech T20 brings world-class cleaning power to anywhere you need it—your home, your car, and beyond. It is equipped with three smart mods, Energy Saving, Standard Cleaning, and Turbo/Boost. It's easy to use, super portable, and features 8-stage noise reduction tech! What more could you want?
2. Samsung Galaxy Tab S7+
Bigger, brighter, faster—get your hands on the Galaxy Tab S7+ and revolutionize the way you work and play. It features an ultra smooth 120Hz display, powered by Samsung's most powerful chipset. It gives a PC-like experience with the snap of a keyboard, or use the ultra low latency S Pen to write like never before.
Shop this from Samsung during Lazada's birthday and it comes with FREE Galaxy Buds Live—so don't miss it!
Enjoy brilliant sound anywhere with this durable, battery-powered smart speaker designed for outdoor and indoor listening. Weatherproof and drop-resistant, the Sonos Move can be controlled with your voice, the Sonos app, and Apple AirPlay 2 at home… and when WiFi isn't available? Stream via Bluetooth, seamlessly!
It's going to be a while until we get to hit the movie theaters so why not bring the movie theater experience indoors? It's a mobile cinema that can deliver 40 to 370 inches of high-definition screen as well as HiFi stereo sound. Bring the blankets and the snacks!
5. Nintendo Switch Console V2 Animal Crossing: New Horizons Edition
Love Animal Crossing? You *need* to get this Nintendo Switch which takes its design inspiration from the Animal Crossing: New Horizons game and features lovely pastel green and blue Joy-Con controllers that are white on the back, on the wrist straps, and on the Switch dock. Spot Tom Nook and Nooklings Timmy and Tommy on the dock!
6. NVIDIA SHIELD TV Pro HDR 4K UHD Streaming Media Player
Whatever you are looking for in an entertainment system, it definitely is NVIDIA SHIELD TV Pro. Perfect for the media enthusiast, dedicated gamer, or casual streamer—the SHIELD TV Pro is compact, stealth, and built for the most demanding of users. It also takes its performance seriously, bringing the best all-in-one way to consume streaming content and play games, and is beautifully designed in that it won't be an eyesore in your entertainment system.
Nothing will come between you and your music with the WH-1000XM4 headphones, best believe it! It's the easiest, most stylish way to enjoy less noise and purer sound with smart listening technology that automatically personalizes your experience. These award-winning, stunning wireless headphones give you the ultimate freedom, delivering premium sound with LDAC which transmits approximately three times more data than conventional Bluetooth—allowing you to enjoy High-Resolution Audio content in exceptional quality that is as close as possible to that of a dedicated wired connection.
Still on the fence? Read our review of the Sony WH-1000XM4 here!
8. LG Smart TV THINQ AI 43"
Looking to update any of your TVs to a smart TV but on a super steal? This one just might be what you're looking for—plus it's ultra sophisticated, featuring a thin bezel and a stylish finish. Offering a new level of Full HD, this 43" Smart TV delivers a more accurate image in stunning resolution and vivid color through active HDR. It's powered by LG ThinQ AI, which allows you to do so much more with just your voice. With webOS, enjoy your favorite content in a multitude of ways!
9. HUAWEI X Gentle Monster Eyewear II
Smart, trendy eyewear that integrates cutting-edge tech with high-end fashion? Sign us up! The HUAWEI X Gentle Monster Eyewear II lets you stand out from the crowd and express yourself in new ways. It delivers crystal clear audio with its semi-open speakers thanks to a 128 mm large diaphragm; while its new acoustic system minimizes audio leakage via inverse sound waves—ensuring conversations remain private, wherever you are.
---
Beyond these tech picks, you can check out the app yourself for more 9th birthday brand deals where you can enjoy multiple and timed discounts and vouchers provided by your favorite brands!
For electronics, gadgets, and home appliances, here are some highlight discounts we're taking note of:
Ace Hardware: Up to 50% off + free shipping!
Apple: Up to 28% off + Airpods at 27% off + Macbook Air as low as Php 34K
Acer Swift 3i5 – For only Php 36,549!
Kaisa Villa USA 5.5L Air Fryer – Lowest price at 47% off
Digital Walker: Up to 80% off
Dyson: Up to 35% off + free shipping
Huawei: Up to 50% off + freebies + vouchers
Imarflex: Up to 70% off
Samsung: Up to 70% off + S21 with Php 8K off + Buds+/Live at 30% off + M51 at 45% off!
Check out the gallery below for even more!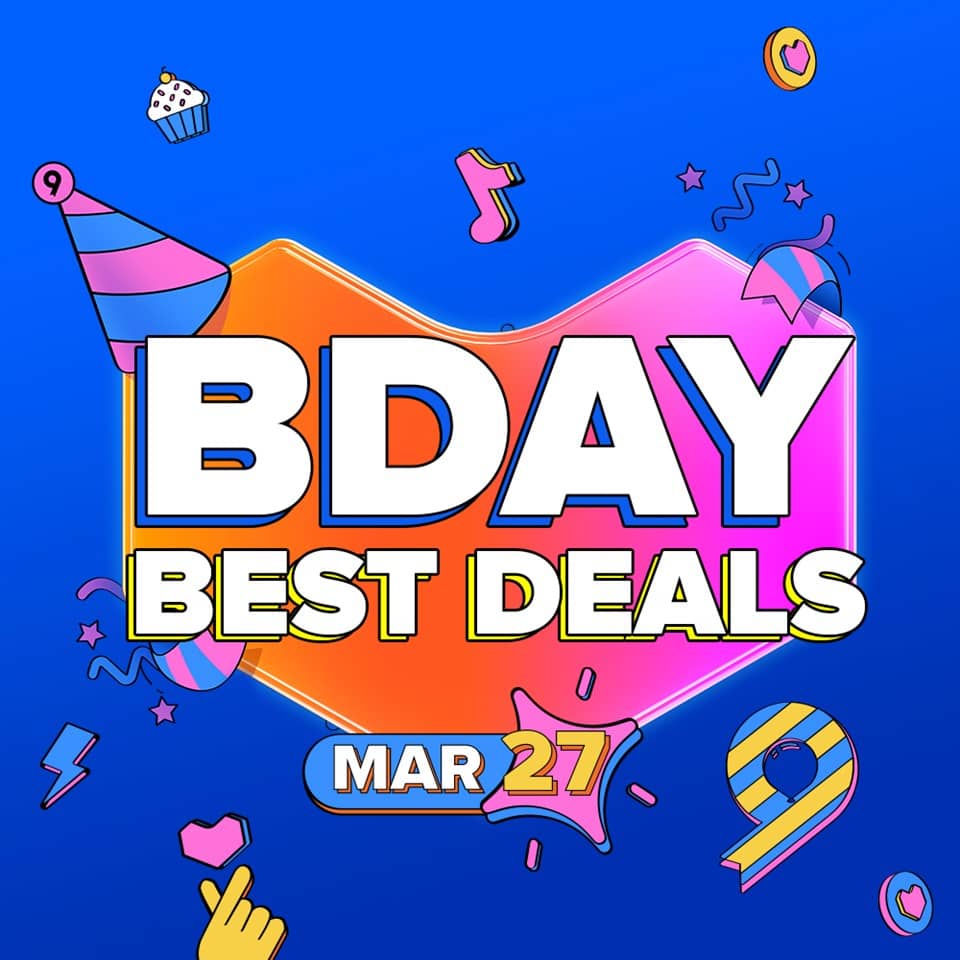 Tech, Gadgets, and Electronic Brand Deals Guide
Tech, Gadgets, and Electronic Brand Deals Guide