Huawei x Gentle Monster's Smart Glasses Collab Is Giving Us Plenty of Eye Candy
From Son Ye Jin in Crash Landing on You, to Jun Ji Hyun in My Love From the Star, Gentle Monster has been the epitome of cool, chic eyewear—and this collaboration with Huawei makes it even more exciting
Remember that where Son Ye-Jin makes a Seoul comeback after spending time in North Korea? She made sure her outfit of choice included a chic pair of Gentle Monster in Her T1 (a tortoiseshell eyewear in the New Flatba series) when she was playing detective against the Chinese mafia, or when she was paragliding in episode 1 using the Gentle Monster Ambush Zip Tie C1. And then there was the Gentle Monster My Ma 01 during the last paragliding scene when *spoiler alert* they met each other in Switzerland *end of spoiler.*
Now imagine that in that paragliding scene, what if Se Ri's My Ma eyewear actually had the song "Flower" blasting from the temples, onto her ear. Like she had the soundtrack playing right from her glasses?
And how about you—every time you want to have a K-drama moment, all you have to do is wear your Gentle Monster x Huawei II smart glasses and pull up the soundtrack as you emote.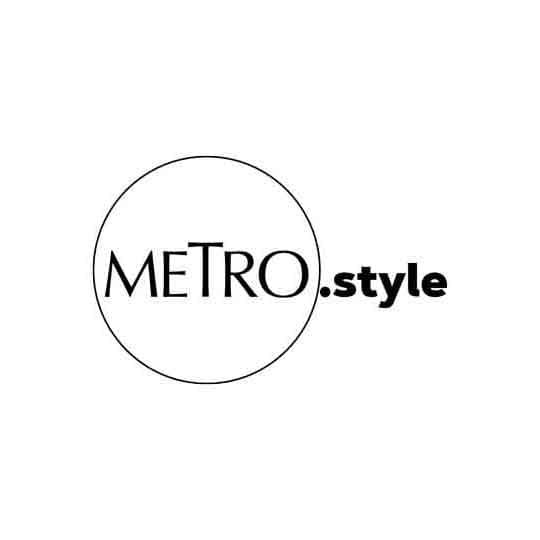 Son Ye Jin in CLOY wearing Gentle Monster My Ma in black, and Gentle Monster Her in Tortoiseshell, and Kim Da Mi in Itaewon Class wearing Gentle Monster Lang
Design
Like the first version, the Eyewear II draws on Gentle Monster's design philosophy—as established by the founders Han Kook Kim and Jay Oh. In their interview with We Love Glasses, Han mentioned that the key is to make the "frames more unique through experimenting" but at the same time, still wearable, hence the "gentle" in their name.
They wished to make visually stunning pieces that accentuate the wearer's personality. The brand received a lot of buzz for its design in 2013 when Jun Ji Hyun wore different sunglasses from Gentle Monster in the series My Love From the Star. This includes the iconic Dreamer, the elegant Didi D, and the kooky Roma Holiday eyewear shapes.
Since then, it has been the go-to brand for chic eyewear that gives a big statement, and is often seen on fashionistas, most especially on K-pop stars and K-drama actors and actresses.
Which is why the collaboration with Huawei makes so much sense. A chic eyewear brand teaming up with a tech giant known for collaborations with brands like Leica or Porsche Design and Devialet, Huawei teaming up with Gentle Monster extends the brand's innovative DNA by presenting a product of the future—smart glasses! Now you don't have to bring your bluetooth headphones, because you'll get the sound in just one device.
Here are the features we've come to love in this collaboration.
Options
All the designs make use of the black acetate frames, with the optical designs in Havana and Kubo, thus the designs are called Smart Havana, and Smart Kubo.
Smart Havana is a rectangular browline-combination frame in black acetate. This creates a contrast with the grooved metal frame, and features two golden circular trim details on the front and grooved temples with the Gentle Monster logo.
Smart Havana
is a rectangular browline-combination frame in black acetate. This creates a contrast with the grooved metal frame, and features two golden circular trim details on the front and grooved temples with the Gentle Monster logo.
Smart Myma is super chic! It has the 2020 New Flatba design and comes with a square frame in black acetate. The frame has two silver bullet-shaped pins on each side, and a discrete red line on the side as a nod to Huawei. If you remember, this was the eyewear design that Son Ye Jin wore in Crash Landing On You.
Smart Lang also comes from the 2020 New Flatba series but compared to the Myma, it has round-shaped lenses that emphasize the frame up front, making it a bit more feminine than Smart Myma. It also has two circular silver pins on the side. We saw this original style on Kim Da Mi in Itaewon Class.
Design
The key to the technology is in the temples. Inside is a semi-open speaker with a 128 mm2 large diaphragm, which then produces waves of pulsating sound. Plus, it has a pinch, tap, and swipe sensor on both sides, so you can configure the smart eyewear's controls using the Huawei app.
Top notch sound quality
The Huawei x Gentle Monster Eyewear II sounds come from a new acoustic audio system that minimizes audio leakage via inverse sound waves. This ensures that calls, conversations, and what you're listening to remain private, even if you're in a quiet environment. The device sound more like a 'whisper' into your ear—from the outside they can hear the vibrations, but they can't hear what you're saying. It's like you're really having a private conversation with your smart glasses.
In terms of listening to podcasts, it also mimics the experience of having someone talking into your ear, but it's not as isolated as wearing headphones. You'll still look and feel like you're part of the environment, and you just have smart glasses that can give you both entertainment and instructions.
In a way, the audio quality is good for voice, great for listening music even outside, and sufficient enough to watch dramas or listen to podcasts in the car without getting too much attention!
Easy controls
The touch controls are all based on motions and are all similar to how we use the mobile phone: Through action based controls, such as swiping along the frame side to skip tracks or adjust the volume. On the other hand, double-tapping gives voice control access, such as playing or pausing the music if you tap from the right side, or waking up the voice assistant when you tap the left side. Double tapping both sides also work when you're answering or ending a call. Pairing is also easy—you just pinch the left frame to get into pairing mode.
Integration With Huawei AI Life App
The use of the app gets even more personalized through the AI Life App since you can make shortcuts, change settings, check updates, check battery usage, track the location of the glasses, and more. You can change the language of the greeting that welcomes you when you open the app from English to Korean or Chinese. A handy feature is Find Glasses which shows the location of the glasses through a map, and enables the glasses to emit a beeping sound when you're near it, making it easy to find it under your desk or your walk-in-closet.
Chic charging case
The Huawei x Gentle Monster Eyewear II comes in a rectangular leather case that has a receiver for the temples, which doubles as a carrying and charging case. They begin charging using NFC wireless fast charging capabilities, with a full charge giving up to 5 hours of audio playback. While there is no battery indicator, you can check for battery use using the AI Life App.
So if you always dream of your everyday in living color, with a soundtrack to boot, these smart glasses can elevate your experience from the mundane to extraordinary. Like Son Ye Jin's Se Ri in Crash Landing on You, or Jun Ji Hyun's Cheong Song-Yi from My Love From The Star, you can conquer any challenge when you've got the right frames. All in all, this Huawei x Gentle Monster Eyewear 2 collaboration is making us so excited for the future of chic and fashionable wearable tech!
Check out the Huawei x Gentle Monster Eyewear II in local Huawei stores and online