Exploring Singapore With Vivo V17 Pro
No world adventure is ever complete without making a stop in Singapore, so pack your bags, take your Vivo V17 Pro, and prepare to be wonderstruck
You don't have to be a "crazy rich Asian" to fly to Singapore and explore the country recently named as the world's most competitive economy. It has become one of the most accessible countries to Filipinos.
Singapore is colorful not only when it comes to its attractions but also in a figurative way because of its melting pot of cultures. Capture the colorful Singapore and shoot beyond limits with the Vivo V17 Pro.
With the Vivo V17 Pro, you can take stunning photos of the iconic Gardens by the Bay, the Merlion and Marina Bay Sands both during the day and at night. The Vivo V17 Pro is equipped with four cameras in the rear. The 48MP main camera possess a Sony sensor, ½" sensor size and a large F1/8 aperture. In addition, Vivo V17 Pro's Super Night Mode would make night shoots in this dynamic island fun as it addresses the perennial problem of taking photos in low light resulting in vivid, awe-inspiring photos.
When in Singapore, don't miss out on Sentosa Island, the National Gallery of Singapore, the Arab Street in Bugis, Chinatown temples and Singapore Botanic Gardens so you can admire the cityscape, get to know more about the breathtaking sights and also to flex your photography skills. Vivo V17 Pro's dual elevating front camera is a combination of a 32MP main selfie camera and 8MP Super Wide-Angle Selfie lens that can capture wide angles. The ultra-wide-angle camera will help you capture those amazing Singapore landmarks and landscapes in clear, crisp images.
Complete your Singapore itinerary with a mouthwatering, satisfying food trip. It is world-famous for its hawker centers and cafés where you can feast on the country's must-eat dishes such as chili crabs, Hainanese chicken rice, laksa, nasi lemak, oyster omelette, satay, Kaya toast and more. Not only will your tummies be filled with great-tasting, delicious meals but your eyes will also be able to feast in the memories by taking photos with your Vivo V17 Pro's 2MP Super Macro camera which allows you to shoot the little details in sharp images and vivid colors.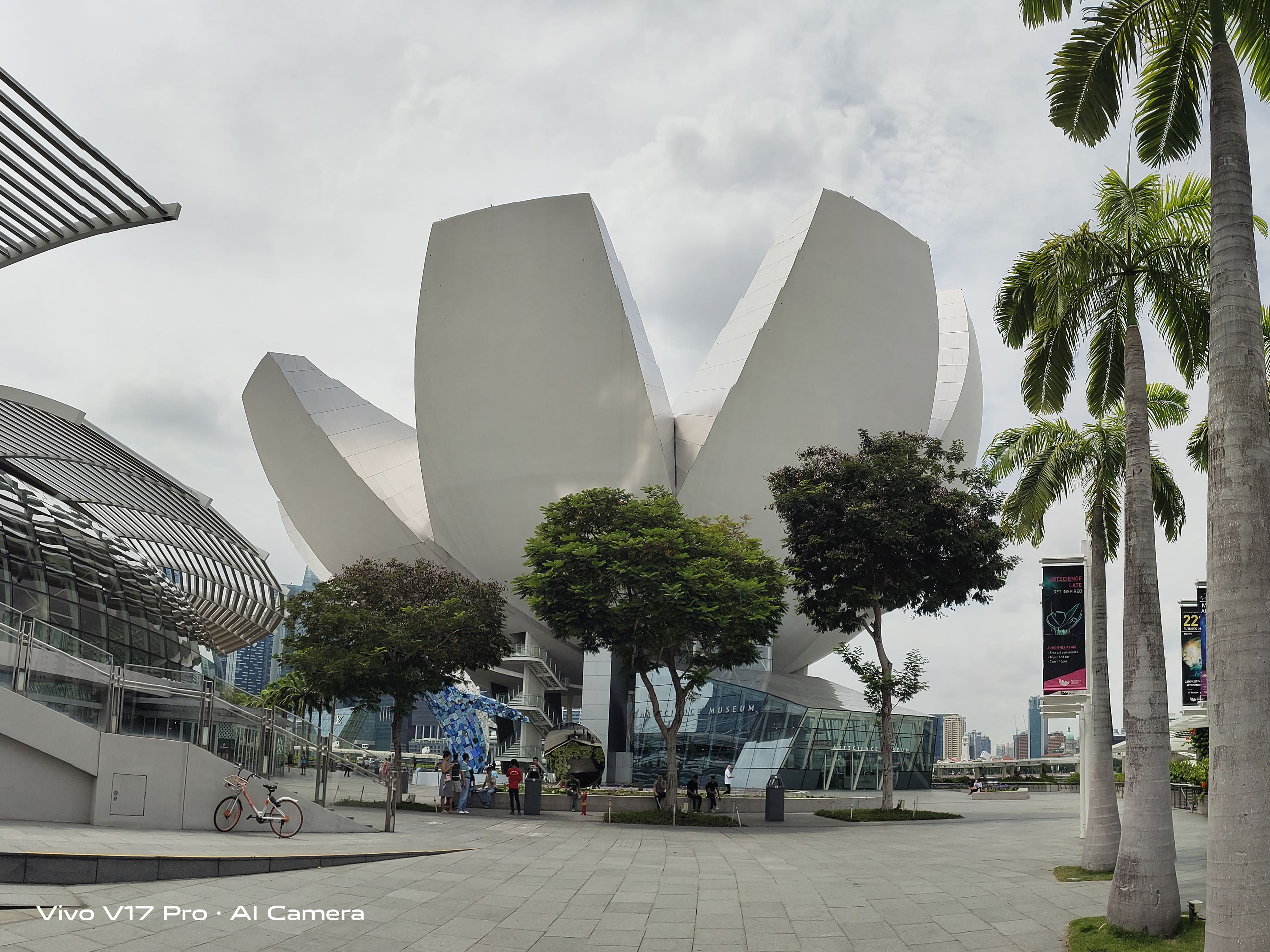 As you trek and savor Singapore, make sure that your smartphone can match your pace and energy. Thankfully, Vivo V17 Pro has 4100mAH battery, with Dual-Engine Fast Charging Technology, that brings higher durability and faster charging providing a long-lasting mobile experience for adventurers and social media junkies.