Gabbi Garcia For Xiaomi 12 Lite Launched in Malaysia
Xiaomi also announced other exciting products like a Smart Pet Food Feeder, Smart Pet Fountain, and the Smart Air Purifier 4 Compact
Kuala Lumpur—The ground floor of the Foster+ Partners-designed ILHAM Tower was packed with guests from all over South East Asia in anticipation of one of the most stylish launches of Xiaomi this year. Entitled My Style, My Shot, this chic event is reminiscent of a candy-colored rave party, especially with the unexpected venue—the lower floor of Malaysia's 7th tallest building.
The location's architecture gives an introductory view of what the event will be all about—a stylish affair amidst the sweeping architectural delight of intersecting diagonal of sleek glass and steel accents that highlight the exo-skeleton that wraps the building in triangular frames as if a gift waiting to be unwrapped.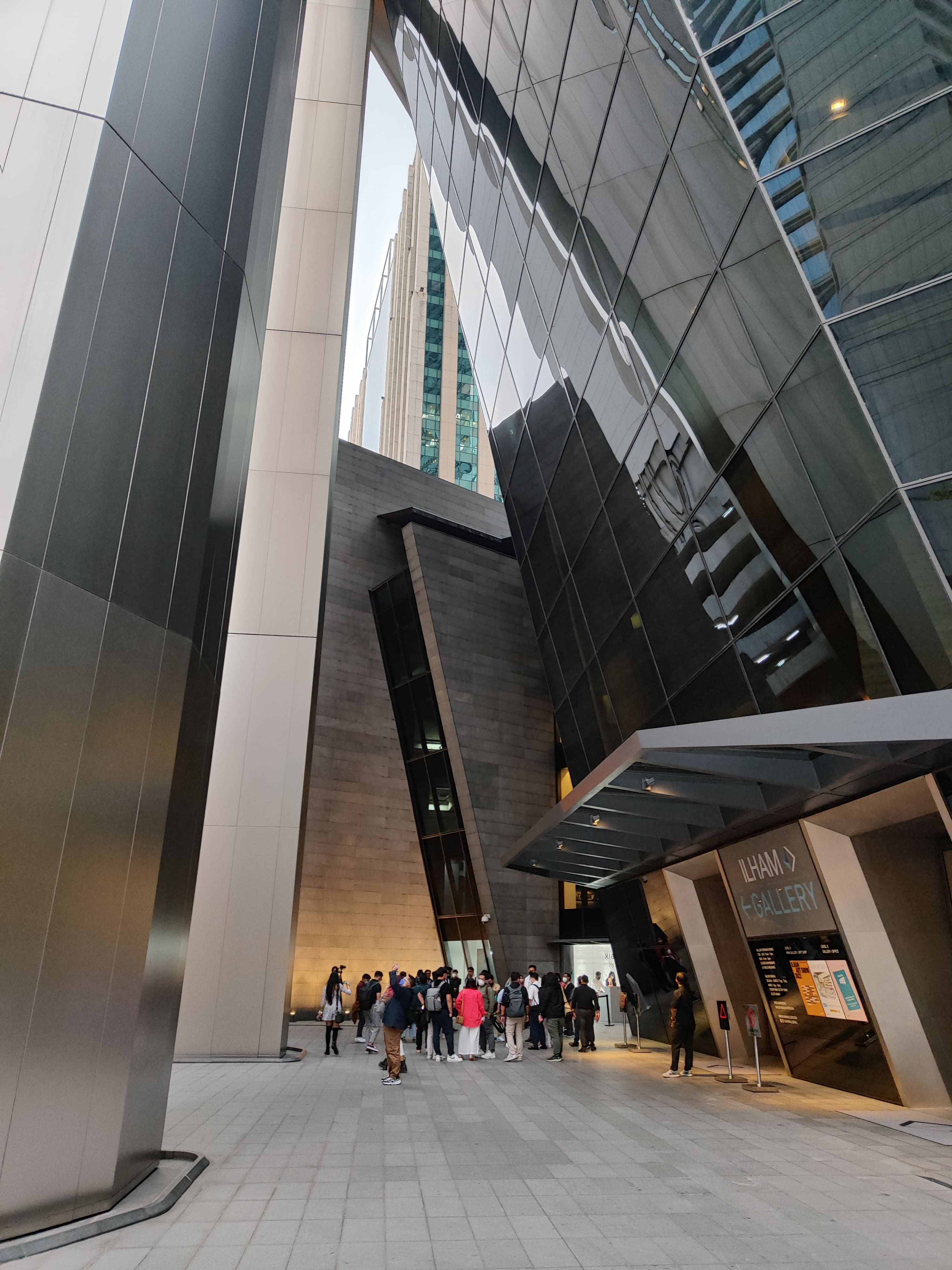 The unwrapping begins as you enter the grounds, first greeted by country-specific stations that all but indicate how truly special this event is. Malaysia, Cambodia, and of course, the Philippines are all represented by individual registration areas, reminding participants that this event has teams representing different South East Asia countries.
This serves as the vestibule because once inside, you'll instantly be transported to a pink space with projection mapping. There's a lot to take in—from a cotton candy booth which are also mirrored by tall cotton candy-like sculptures to two tables lined up with phone displays. There's a DJ playing light EDM, while the words My Style, My Shot are on the walls in stylized neon lights. At the far end of the room is a stage with seating, which is where the entire event took place.
The event kicked off with the introduction of some of the key figures in Xiaomi: from K.M. Leong, the General Manager of Southeast Asia Xiaomi International and Nicolas Shi, the Country Manager of Xiaomi Malaysia and Singapore. Leong the went up on-stage to share some of the milestones for Xiaomi: The brand moved up the Fortune Global 500 list for the 4th consecutive year, rising 72 places in 2022 compared to last year, and the brand is currently the #1 Smartphone vendor in Malaysia, and #4 in the Philippines, and also recognized as the #1 mobile phone brand by GMV and Units sold by Lazada and Shopee during their 6.6, 7.7, and 8.8 sales. Feats that resulted in a lot of cheers from the audience.
Smart Lifestyle Products
Then Leong continued to the main part of the presentation, where he showcased three new Smart products: the Xiaomi Smart Air Purifier 4 Compact, the Xiaomi Smart Pet Food Feeder, Xiaomi Smart Pet Fountain, and the Xiaomi Smart Doorbell 3.
All three products are a delight to see, but you could really see the excitement when the pet products were announced. The feeder had 24-hour automatic pet feeding, also has remote automatic feeding via the Xiaomi home app, great for those who sometimes have to leave their pet babies unsupervised at home.
The Smart Pet Fountain is also pretty convenient since it can keep 24-hour healthy water for pets with its 21-volume capacity and water filtering technology.
Imaging + Looks
Then came main event, the announcement of the new product—the Xiaomi 12 Lite! It's cute and chic—colorful, ultra-slim, and featherweight. It brings an all-new stylish design with a fully upgraded camera, explains Leong in his keynote.
For one, it's sleek and light. It's 7.29mm thin and weighs only 173g, so it's easy to hold in just one hand.
The colors are especially eye-catching: The back cover comes in a matte color gradient that changes hues based on available light. It come in three colorways—Lite Green, Lite Pink, and Black. A favorite, of course would be the pink, and we think Xiaomi likes this, too, because that's the general theme of the event.
Selfie-ready anytime
Now on to the cameras: it comes with a studio-level triple camera set-up featuring a 108MP main camera with a large HM2 sensor, an 8MP ultra-wide angle camera, and 2MP macro camera that captures high-definition images in detail from any angle. When you combine with with Eye tracking focus and enabled Motion capture, the camera can give better clarity and quality to pictures.
Here's more: It also comes with a 32MP front camera with a GD2 sensor and autofocus capabilities so you can create ultr-clear selfies with refined clarity and color. It's powered by Xiaomi's self-developed algorithim that can give true-to-life bokeh effect, with a Selfie portrait mode with auto HDR to give flattering fashion selfies.
Plus, they added two soft LEDs in front, called the Xiaomi Selfie Glow, to make sure you're lit perfectly, every time.
One of my favorite camera modes is the Vlog, which has 19 templates for creating short videos in different styles in an instant.
Ambassadors Anna Jobling and Gabbi Garcia
After going through the phone features, Leong announced two of the new endorsers of Xiaomi 12 Lite: actress Anna Jobling for Malaysia, and the actress and model Gabbi Garcia for the Philippines. Upon the announcement they showed a short clip of Anna, and a fashion film of Gabbi playing around with the different phone colorways.
--
All in all, the event showcased innovative products that will excite the style savvy and smart lifestyle users of Southeast Asia!
Xiaomi 12 Lite comes in two storage variants. Recommended retail prices are PHP 20,999 for 6GB+128GB and PHP 21,999 for 8GB+128GB, with pre-orders starting August 19 to 26 via Xiaomi authorized online channels. Customers can also get free limited-editing premium gifts worth PHP 3,500, which includes Xiaomi Tyvek bag, Xiaomi Pinoy Bunny, Xiaomi Nightlight, Xiaomi Ceramic Mug, Xiaomi shirt, notebook, and pen.