Get A Headstart On 2021 With Huawei Watch GT 2 Pro
This new smartwatch lets you start the year right by helping you prioritize your health!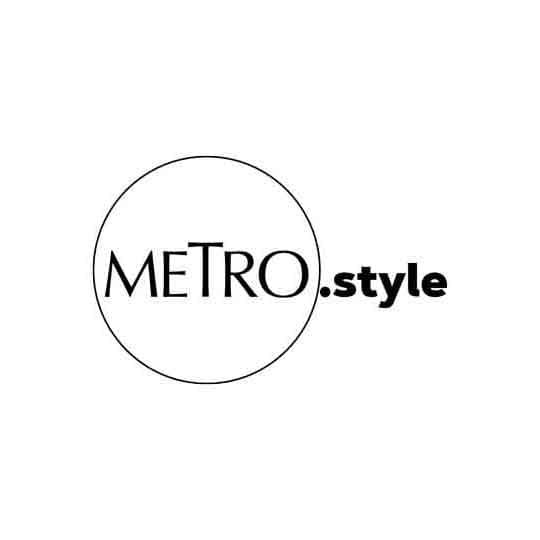 Meet the Huawei Watch GT 2 Pro—your companion to make 2021 your best year yet! | Pat Buenaobra
It's been a tough year, yet we've survived! And with 2021 just around the corner, we're looking forward to the coming weeks with renewed hope and focus.
When it comes to new year's resolutions, it may seem like we always rehash the same goals. But it's understandable that your health and well-being should be top priority, what with the pandemic still ongoing.
And as we wait for more good news of the vaccine, you can achieve optimal health and remain in tiptop shape through the help of the Huawei Watch GT 2 Pro, your partner in fitness.
With its sleek style and beautiful AMOLED full color display, this innovative and intuitive timepiece offers an impressive range of functions to help you stay active and motivated.
Here's how you can maximize the Huawei Watch GT 2 Pro's function and design to achieve your health goals.
1. On the record
Consistency is key to an effective exercise regimen, and you're more likely to stay motivated if you're able to monitor your progress. In this regard, this unique smartwatch keeps you committed with its all-day Activity Records and Exercise Record. Compare and contrast your daily physical activity and stay on track.
If you're into outdoor biking and the like, it also comes designed with a Cycle Tracking feature and a Stand Up reminder, a handy notification for days when you've been sitting too long in front of your computer or TV. And to help keep you committed, make sure to use the handy Set Alarm feature.
2. Get the right info to get better
For more technical efficiency, which can help you with your form and technique in exercising, the Huawei Watch GT 2 Pro is designed with intuitive fitness monitors to measure heart rate, blood oxygen saturation, stress monitor, and even your breathing. All these together can help paint a clearer picture of your health and how you can refine your technique for more effective routines.
When it comes to overall wellbeing, proper rest is also of importance. The Huawei Watch GT 2 Pro also helps you track your sleep patterns accurately through the Huawei Health App, and offers recommendations on how you can improve sleep.
3. Be inspired with new workouts
If you're feeling a bit "blah" and are bored by your current routine already, check out the smartwatch's Professional Workout features with over 100 workout modes. Choose a different one each week—or even every day—to keep things exciting!
It includes 19 professional workout modes with 12 types of outdoor sports (skiing, snowboarding, cross country skiing, golf driving range, running, walking, mountain hike, hiking, trail run, outdoor cycle, open water swimming, triathlon) and seven types of indoorsports (walking, running, cycling, swimming indoors, free training, elliptical machine, rowing machine). One of the favorite modes, of course, is the dance workout! Do check it out.
The device has all the basic sports covered and allows users to switch between workout modes with ease.
4. Be free
If you want to take your physical activity to new heights or new depths, you can safely jog or bike around the neighborhood or city and never get lost thanks to the watch's built-in GPS system. (You'll also have no problem misplacing your smartphone or watch as there's an integrated Phone finder feature.)
You can also try something new and hit your local sports club for a quick dive and a few laps. Bring your watch with you as it's 5ATM water resistant.
You can take your adventures even further as the smartwatch is perfect for diving; able to withstand 50-meter deep dives.
5. Making fitness fun
Of course, play and function come together in this nifty piece. Make your hours of physical activity more fun through the music playback feature (tune in to your workout playlist), remote camera shutter (take photos of breathtaking views while on a jog), and Bluetooth calling (if you just wanna call up a friend to get you going.)
In addition, you can play music from the smartwatch without earphones, just like a normal speaker, and even answer calls through the watch.
Whether you want to work out for just a few minutes or for a few hours every day, you'll be amped up and charged as the smartwatch supports 10 hours of typical use. If you're down and ready to go, you can quickly juice up and have the watch fully charged in just five minutes with the wireless charging dock.
A smart watch with a smart design
As with its best-selling smartphones, enjoy the same modern feel and signature of Huawei. The GT 2 Pro adopts an integrated design that streamlines the classic round dial made from polished titanium and Sapphire glass, which automatically makes it scratch-proof and extremely resistant (next to diamond in terms of durability and quality). This is complemented by a black fluoroelastomer strap that offers durability as well sleek style.
Also, giving users more power to personalize their piece, the Huawei GT 2 Pro allows wearers to accessorize their smartwatch with any image they come across by setting it as the watch face with just one tap between the smartphone and smartwatch. Stay motivated with photos of your family, friends, pets and other images.
This new year means great, new beginnings. Put yourself first and embrace this exciting new chapter in your life with the help of Huawei GT 2 Pro. #HUAWEIWatchGT2ProPH #PowerOnYourWrist
HOLIDAY 2020 Alert: The Huawei GT 2 Pro is now available for only Php11,999 until January 17, 2020. With every purchase, get a FREE Entertainment Gift Package woth Php2,099. For more details visit Huawei's Facebook page or head to their online store