Join Over 1M Filipinos in Earning Rewards With U-Coin
Consumers win big in Unilever Philippines' digital rewards program
Since 1927, Unilever has been providing essential products like food, laundry, and personal care products for every aspect of Filipino life. As Pinoy lifestyles have changed with the times, so too has Unilever. In 2020, digital currency became the new "essential" as Filipinos relied on e-commerce to navigate a series of pandemic lockdowns. In October 2020, Unilever Philippines launched U-COIN, a digital rewards program designed to increase Pinoys' ability to engage with Unilever brands in rewarding and exciting ways.
According to Unilever Philippines Country Media Director Dennis Perez, the support for the program was overwhelming as, "Within a few short months, in a market saturated with loyalty programs, we were able to grow our U-COIN user base to over one million users, and the numbers are still growing!"
"The global pandemic has forced everyone to rethink the way we do things," says Wence Wenceslao, Unilever Philippines Digital Hub Lead & U-COIN Co-Lead. "With more and more consumers turning to digital, we at Unilever Philippines wanted to help make that experience as engaging and, yes, as rewarding, as possible."
With values as high as 1 peso per U-COIN, users can collect their U-COINs to redeem different lifestyle products. The rewards represent a diverse selection of the country's biggest brands covering different categories, with e-wallets such as GCash and PayMaya, and e-commerce options such as Shopee and Lazada proving to be the most popular. Members can also choose from restaurants like Jollibee and Chowking, department stores like SM Shopping and Robinsons, and even on-demand delivery services such as Grab and Lalamove. For those looking to maximize their digital experience, they can even redeem their U-COINS for prepaid load from Smart, TNT, Globe, and TM.
According to Unilever Philippines Digital Analyst & U-COIN Co-Lead Pia Inserto, "The top rewards, the highest redemptions, show that U-COIN members have a wide range of digital needs--redemptions are highest for online shopping vouchers, e-wallet vouchers, telco surf promos, fast food vouchers, and food delivery vouchers."
The secret of U-COIN's success has stemmed from disrupting the traditional concept of a purchase-based loyalty program. The benefits start with members receiving U-COINs right when they sign up, with options to earn more by interacting with various official Unilever Philippines channels, or shopping at USTORE (ustore.com.ph), Unilever Philippines' eStore. The rewards even extend to resellers purchasing products via the Tindahan Club App.
"From the beginning, our vision has been to offer multiple ways for consumers and resellers to earn their U-COINs, depending on their different interests, needs, and passions," says Unilever Philippines Data-Driven Marketing & U-COIN Marketing Manager Lynn Truelen. "Now, to celebrate U-COIN's first anniversary, we're proud to add even more, as our way of thanking everyone for their support and trust in Unilever."
Truelen revealed that, aside from purchasing products, users will be able to earn U-COINs from actions as simple as signing up for free samples through Unilever's U-Pick Sampling Program or joining in the Lucky U Raffle Promo, for a chance to win up to 10,000 U-COINs.
In addition to earning and winning U-COINs, users can sign up for the U-WIN Raffle Promo, where exciting prizes like e-wallet credits, electronic gadgets, groceries, and mystery baskets are up for grabs.
To join the U-COIN program, users may visit ucoin.com.ph and register by following the on-screen instructions to join the over one million Filipinos who've discovered the convenience, rewards, and benefits of being a member of the U-COIN program.
You may also click this unique link bit.ly/luckyupr2 or scan the QR code below to get a chance-to-win up to Php 10,000 worth of rewards from U-COIN by Unilever!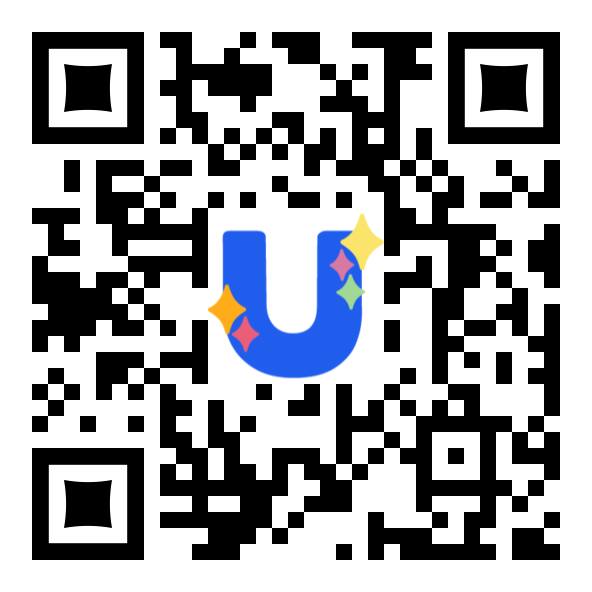 Scan this code! | https://bit.ly/luckyupr2