Chris Nick Suggests An All-Black Dress Code This Holiday—And YES!
See his suggestions for updating the butterfly sleeves to wear now
If you're stuck on what to wear for the holidays—like, we mean right now—look no further. Christ Nick's Spring/Summer 2023 collection saves you. Ring in 2023 with the right amount of sparkle and glam with his all-black collection that's mean to stun without overdoing it.
His key inspiration for the season were the 1990s and grunge but mixing in with a kind of opulence. His pièce de résistance, the tuxedo, morphing it in ways that are ultra modern and sleek that it almost kills.
Though understated, the collection revolves around understated elegance. Pretty ribbons, bare skin, sensual curves and feathers make up looks that are stunners but at the same time so effortless and cool. Two power looks include the evolved butterfly sleeves. One is in the form of of a French twill cocktail dress (belted like she means business) and a baby doll dress which of for the pretty-seekers (we all have that mood!).
Overall, Chris Nick's S/S '23 offering is a multi-mood experience. There is a dress for your every emotion. Daring, cool, sweet, or spicy—call on Chris Nick. He's got you!
See all of the looks in the gallery below.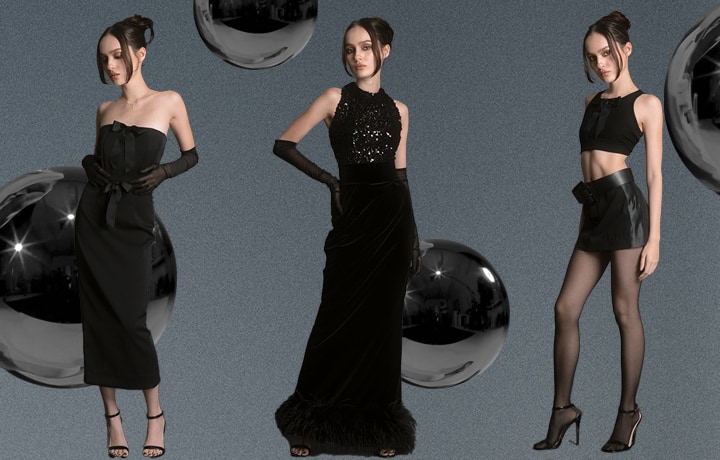 Photo Gallery
Photo Gallery