Here's What We're Buying From The Just-Opened COS In Manila
We're so excited to visit!
Say the word COS and you're for sure to hear someone who loves it. London-based fashion brand COS finally hits Manila and it's all the rave this season. Finally, the enduring yet contemporary style of COS is now accessible to the thousands of Filipinos obsessed with the brand's minimalist aesthetic.
Set against their sleek store, COS opens in the city with their Spring/Summer '21 collection. The pieces are testament to why the brand is so well-loved: Clean-cut pieces that are no fuss while being highly functional. Relaxed and effortless may be overused words in fashion but in the case of COS, they are given a whole new meaning. Womenswear pieces have this throw-it-on-and-go-quality to them that any piece is sure to cater to your day's needs. From swimwear to paired basics, clean lines and layering are always at the collection's core. Every piece from the brand is set to make your wardrobe more timeless piece after piece.
As a brand committed to sourcing quality materials that limit the impact on the planet, the pieces highlight the use of linen and hemp that require much less water and pesticides to source.
The brand is off to a great start here in Manila. Before you go on a spree, we are giving our very own shopping list of what we're buying from COS (and what we're borrowing from the boys)!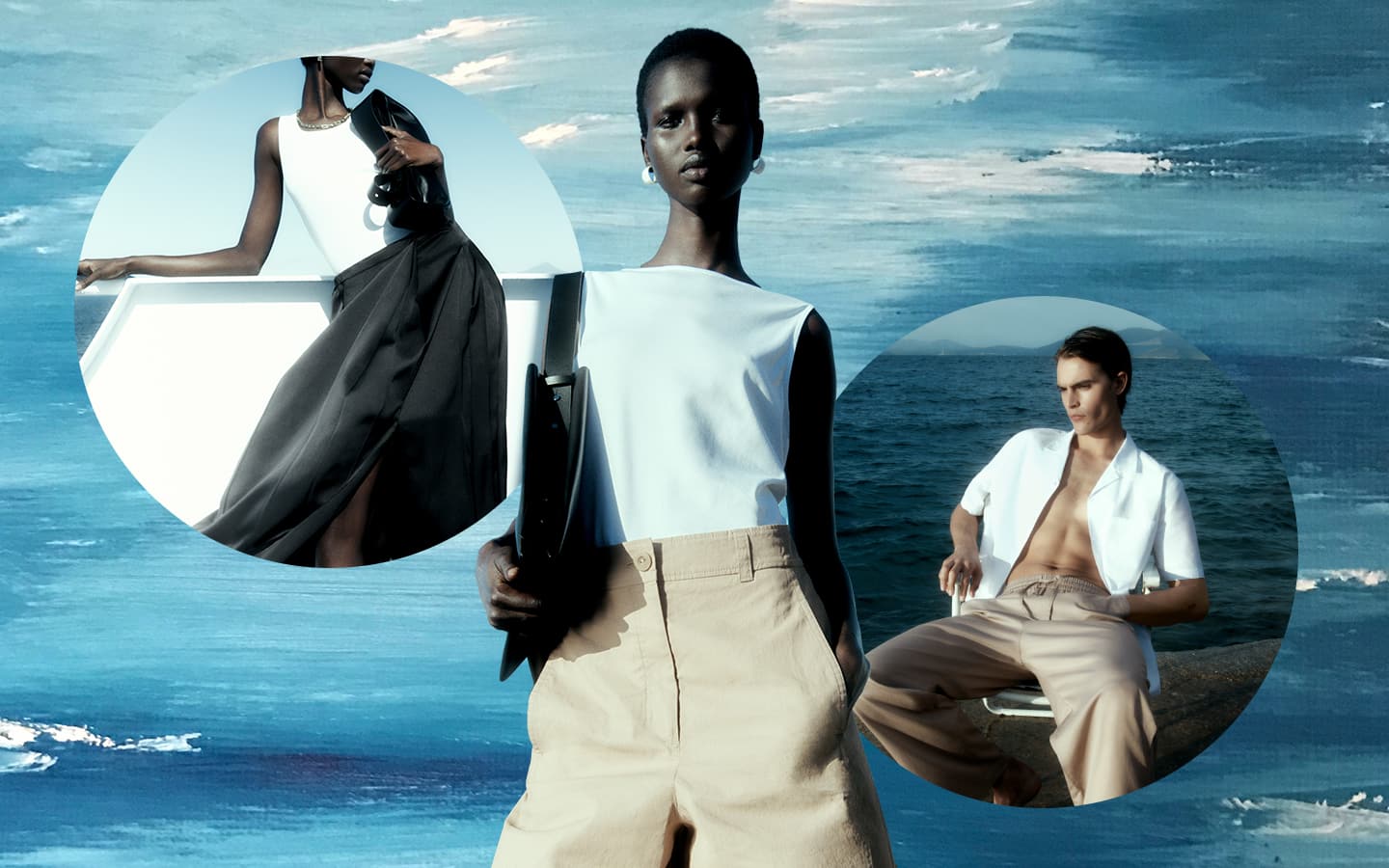 COS in Manila
COS in Manila
COS is available in SM Aura Premiere
Photos courtesy of COS Philippines
Art by Raff Colmenar