Define Your Style With This Accessory
We're receiving calls and taking OOTDs with our newest accessory, the Vivo S1 Pro.
In this era of increasing interconnectedness, fashion is no longer limited to the runway or the pages of glossy magazines. With technology's ubiquity, fashion is conveniently at our fingertips. We are able to access the latest trends as we scroll through our feeds -- and we are able to broadcast our own content with a tap of a screen.
This means that personal style is not just a matter of what clothes we decide to don for the day, but it is a means of expressing our mood, lifestyle, and values. Just as our lived experience is a dynamic one, fashion, by virtue of its ever-changing nature, offers the ideal medium to capture and convey the facets and evolutions of our personality. Wear a chic suit and a pair of stilettos to the boardroom on Monday morning, throw on an all-denim outfit for a midweek catch-up with friends, then cozy up in leggings and sneakers for weekend errands. We are allowed to define who we are, as we see fit.
But while fashions, situations, and moods fluctuate, the essence of who we are is constant. Personal style, therefore, is that which transcends the trends of the season. Our outfits may change, but certain staples like heirloom jewelry or a vintage purse withstand the test of time. And of course it is no surprise that the newest fashion essential is one's phone. In this era of hi-tech living, our phone is the evergreen accessory that defines our style -- whether it be in person and online.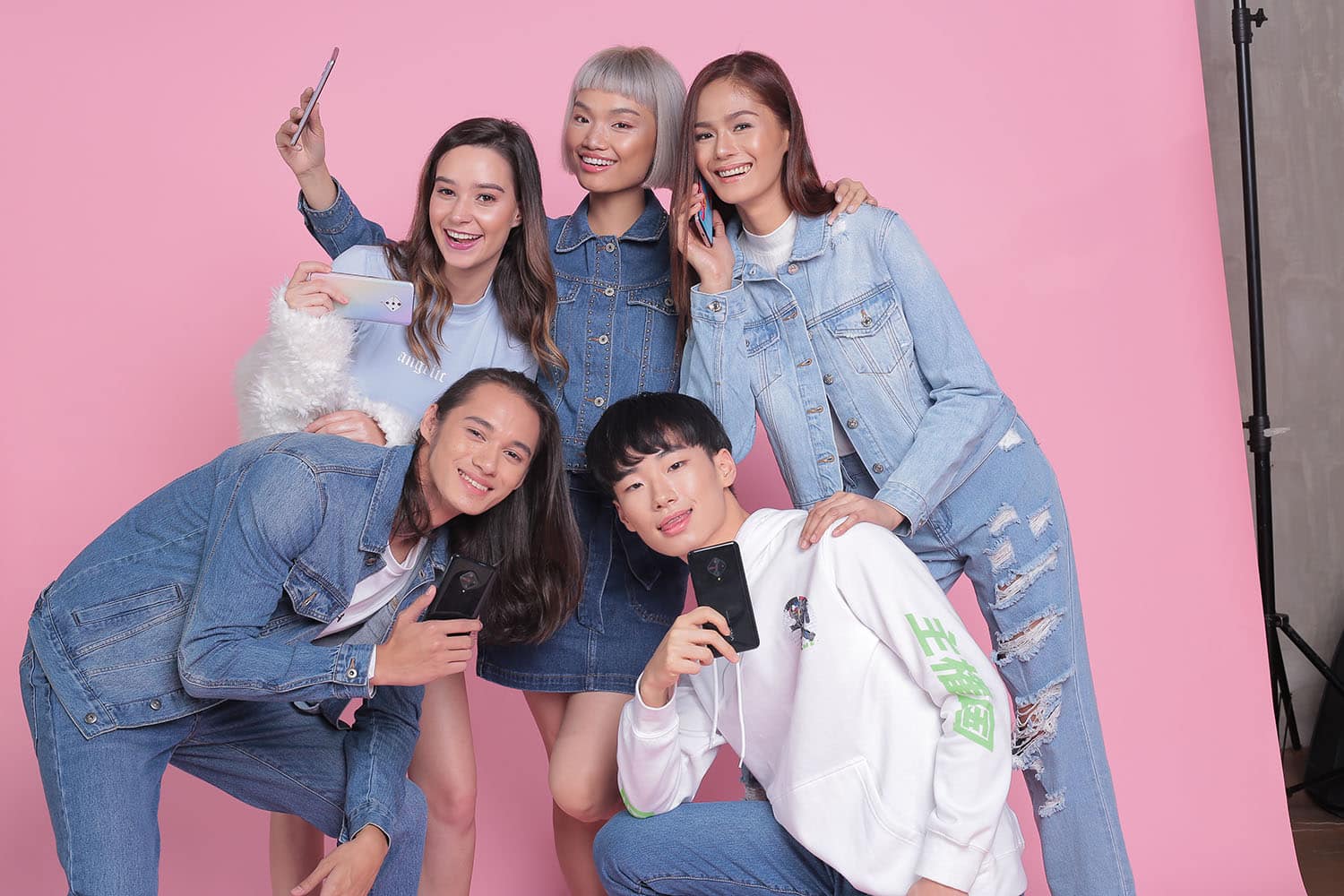 In order to establish a personal style that stands out from the crowd while also seamlessly working with every aesthetic, choose a phone that is unique, sleek, and bold enough to accentuate your look, while also reliable and innovative enough to communicate that look to the world.
The Vivo S1 Pro is the perfect phone for those who want a trendsetting staple that amps up the sophistication of any look. Whether you choose the luxe Knight Black model for a touch of edginess, or the mesmerising Fancy White colorway to brighten a look, this state-of-the-art smartphone will complete both formal and dressed-down outfits. Like a popping on a great pair of heels, this accessory adds polish and personality in just the right way.
The Vivo S1 Pr not only looks great as an accessory, but its ultra-clear cameras will help you create an alluring aesthetic that will turn your Instagram feed into a gorgeous curation of your favorite memories and OOTDs. The one-of-a-kind diamond-shaped rear camera consisting of a 48 megapixel main, 8 megapixel secondary, 2 megapixel wide-angle, and 2 megapixel macro lens -- the perfect quartet to work with in any setting or situation -- will capture your looks and lifestyle in the best light. And of course, for your selfies there is a 32 megapixel front-cam enclosed in a chic water-drop style notch -- taking your Snaps and Stories a step above the rest.
Beyond its stylish look and excellent picture quality, the Vivo S1 Pro also acts as your personal liaison, connecting you (and your content) to the world more simply and quickly than ever. With its 8GB RAM and in-display fingerprint scanner, access and communication has never been easier. With this essential accessory, you can enjoy editing your photos and videos, sharing your personal brand, and engaging with your community using an eye-popping 6.38-inch Full HD+ Super AMOLED display that brings what is on the screen to life.
Define, capture, and convey your personal style with the help of timelessly chic phone with cutting-edge technology. The Vivo S1 Pro retails for P15,999, and can be purchased online and in-store.