Harlan + Holden Shows Us How To Appreciate Time Through Clothing
Have a look at harlan + people, their global campaign about celebrating the everyday moments
harlan + holden has always been known for infusing ease and comfort into their everyday pieces. Locally, they've been the go-to of the jet-set crowd and those looking to feel good while simply lounging. This season, they launch harlan + holden 02 collection where they take their pieces further, making sure there's a look that works for everyone, for the every day and for any time. Dubbed as "Ain't Got Time For That,' the campaign shares stories and style of people who lead time-saving lives and look great while at it. The pieces are an ode to living in the present and the now while appreciating the comfort of the clothes that make you do so.
The harlan + people campaign aims to inspire people to do same time-saving habits, all the while investing in timeless pieces. The pandemic brought forth prioritizing what's essential in our days. This makes our time and what we do with it more important than ever. Three women were selected by harlan + holden to embody this new season's mantra of decluttering our lives and upgrading the everyday experience.
Entrepreneur Jess Wilson incorporates great clothes into her routine, no matter how basic they may be. It's the comfort and ease that she invests in. "I greatly value authenticity and sharing time with the people I love. I like to experiment with my style and I always go for something romantic, classic, and comfortable. More than anything, I value versatility and comfortability with the clothes that I wear," she says.
Content creator and entrepreneur Mari Jasmine also admires the new collection's penchant for form and function. "The pandemic has definitely shifted my wardrobe into one that is more comfort based, with pieces that are easy to move around in. I've always gravitated towards more timeless styles with interesting silhouettes over more trendy pieces that push boundaries," says Jasmine.
Tracianne Estrada, co-founder of Float Swim, focuses on the joy clothes can bring to your every day. "I am focused on my present and I always thrive in the moment. I try to emulate my mantra in every detail of my life, including how I choose my wardrobe. I wear clothes that make me feel confident and stylish in the most effortless and attainable way possible. Light and breezy items dominate my wardrobe choices from day to night since my daily life is full of activities that require my attention," she shares.
Even in Metro.Style, we got to have a first-hand experience with the new harlan + holden 02 collection. The crisp pieces are meant to be worn individually but better in their matching sets. Mix and match them together to even come up with even more options with just the singular collection as your wardrobe. The pieces are designed with a whisper, subtle but gets the message across, but the it screams with timelessness. Yes, these are pieces that are meant to stay in your wardrobe, and on rotation.
The idea of infusing time into a set of clothes might at first be confusing. This harlan + holden collection in particular, though, gets it. At a time when every minute of your day counts, selecting a uniform for the day might already be tedious work. If you reach out, though, to a closet filled with these pieces, whatever you put on, it will sure serve your day with the very watchwords they had in mind creating them: classic, easiness, and stylish.
See more of the collection as worn by Jess, Mari, and Tracianne in the gallery below!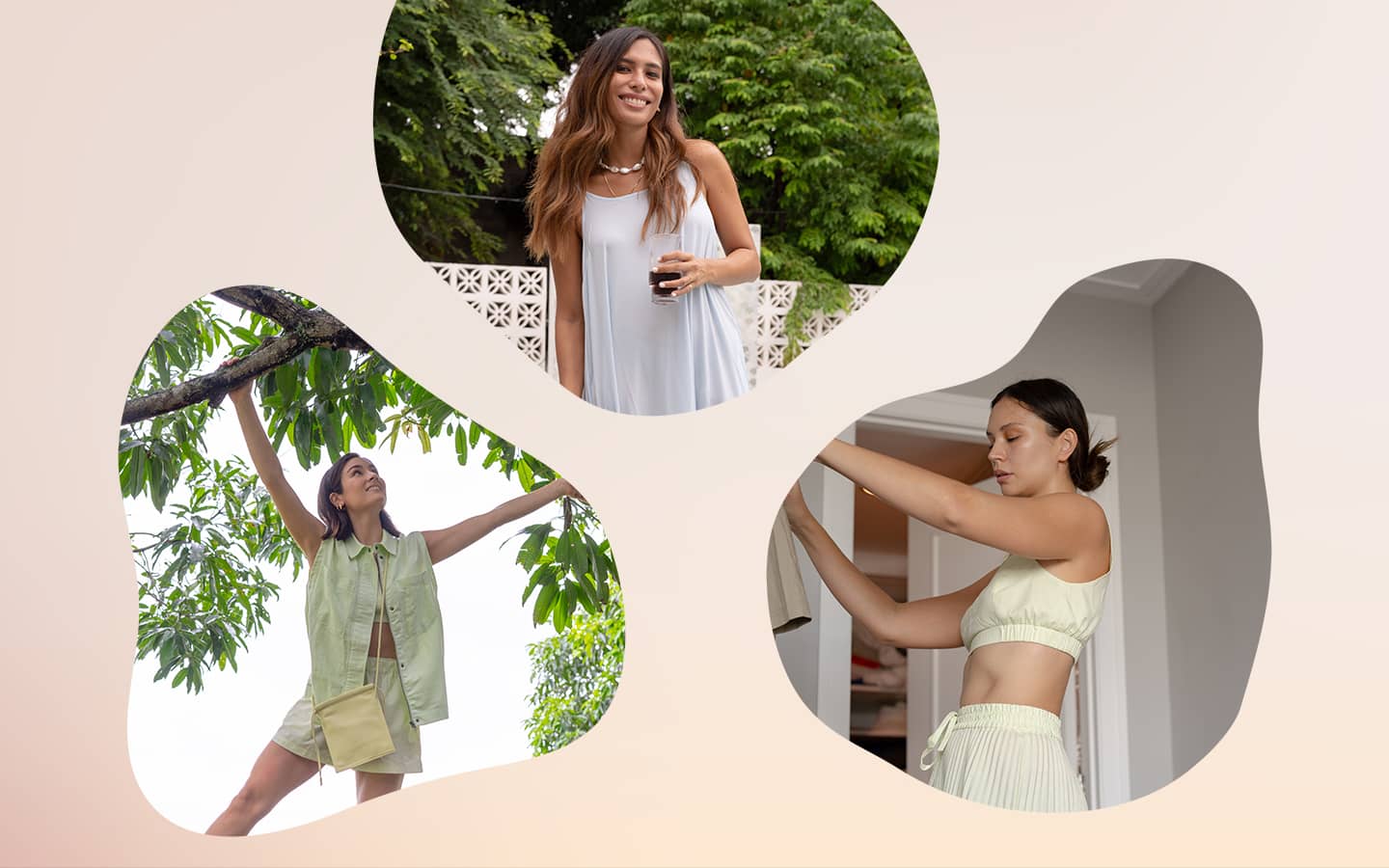 harlan + people
harlan + people
For more information, visit harlanholden.ph
Art by Raff Colmenar
Photos from harlan + holden