All Of Seo Ye-Ji's Designer Bags From 'It's Okay To Not Be Okay' And Where To Get Them!
Satisfy your inner curious cat with this complete line-up.
It's Okay To Not Be Okay takes its final bow after an epic season finale. Give yourself a pat in the back for powering through it—that was a good run! We've all learned so much from our new favorite tandem Seo Ye-ji and Kim Soo-hyun after they barely kept ourselves together from all the drama, unconditional love, and overall life lessons. Apart from the narrative, IOTNBO got us hooked over Mun-yeong's designer pieces as well. Her head-turning ensembles are perfectly matched with a total of 17 designer bags! From the sacred Mini Devotion Bag from Dolce & Gabbana, the classic Lady Dior, to Alexander McQueen's raffia and leather love affair, IOTNBO took us in fashion heaven and we're staying here..
Satisfy your inner curious cat as we go knee-deep into our complete designer bag line-up. If you haven't seen the entire series yet, beware of spoilers that may come in the form of images or stills. Each bag description comes with an estimate price that may change overtime, click the Photo Credit link so we can directly take you to an online store where you can cop the designer bag for yourself. Don't forget to share this article to a fellow IOTNBO fan!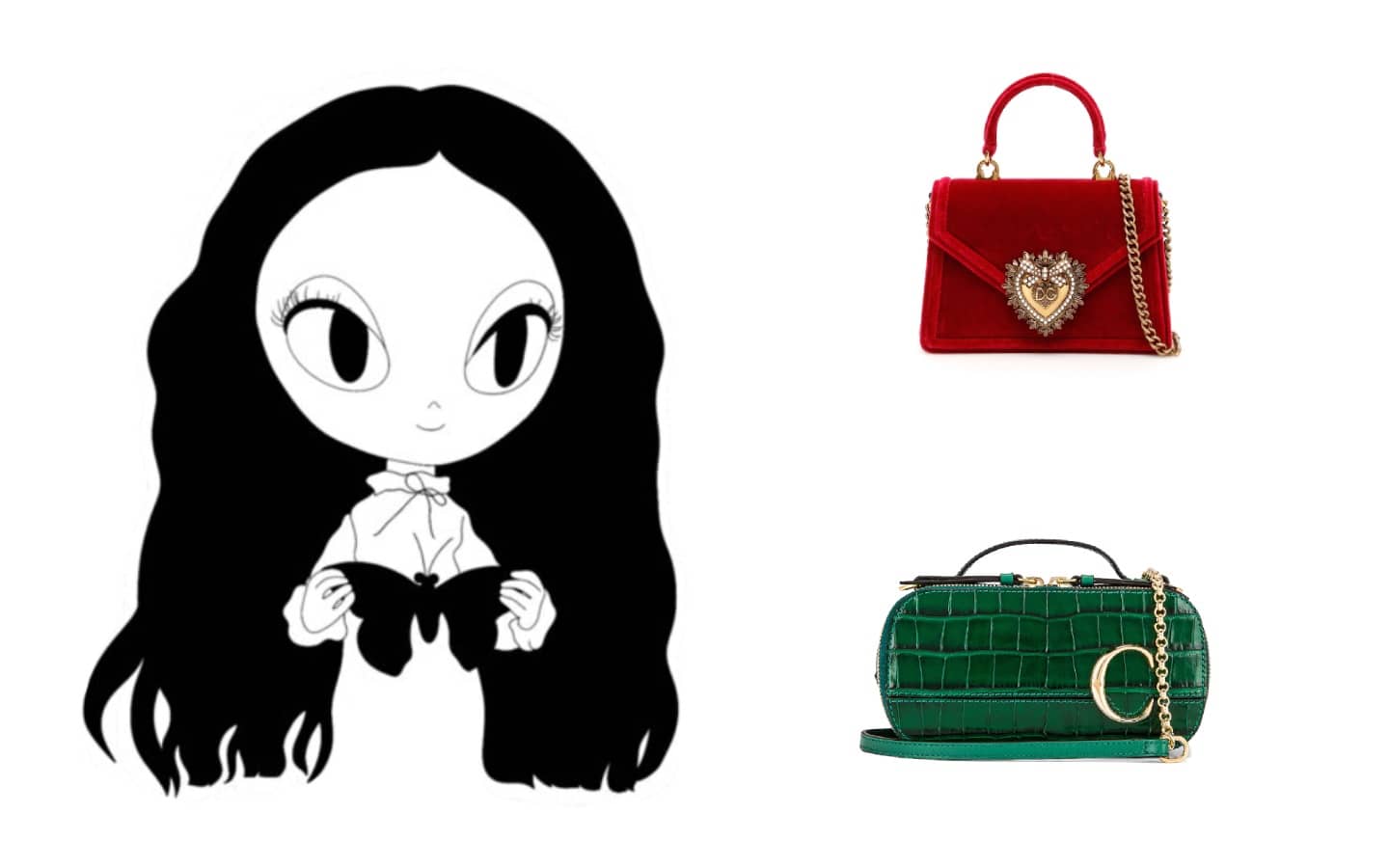 Designer Bags From IOTNBO
Designer Bags From IOTNBO
Photos of It's Okay To Not Be Okay from Netflix and TVN
Ko Mun-Yeong Illustration from Red Bubble