Here Are The Hike-Ready Looks We Love From Jun Ji-Hyun's 'Jirisan'
Shop and recreate Ji-hyun's mountain ranger looks here!
Ever since Jirisan premiered in iQiyi, we've been living vicariously through Jun Ji-hyun's park ranger looks. Anyone who has ever tried mountaineering or any outdoor sport would know that it's not easy to walk around with gears that will definitely weigh you down, but as expected, Ji-hyun effortlessly pulled off her on-screen looks for Jirisan. As a full-fledged fashion queen, Ji-hyun looked stylish even with her hike-ready outfits. She temporarily let go of her Alexander McQueen ensembles in exchange for impressive monochromatic looks and statement pieces that still looked picturesque even through all the mud and rain. This park ranger definitely has her A-game on!
If you've been itching for a trip up in the mountains yourself, here's the sign to do so! Recreate Ji-hyun's mountaineering outfits by shopping through the gallery down below. We took inspiration from the actual pieces she wore in the show and made sure that everything we picked is available for purchase here. From parkas and cargo pants from The North Face and Columbia, backpacks from Herschel and Superdry, to hiking shoes and boots from Merrell and Aigle, you'll definitely find your Ji-hyun-approved hike outfits here.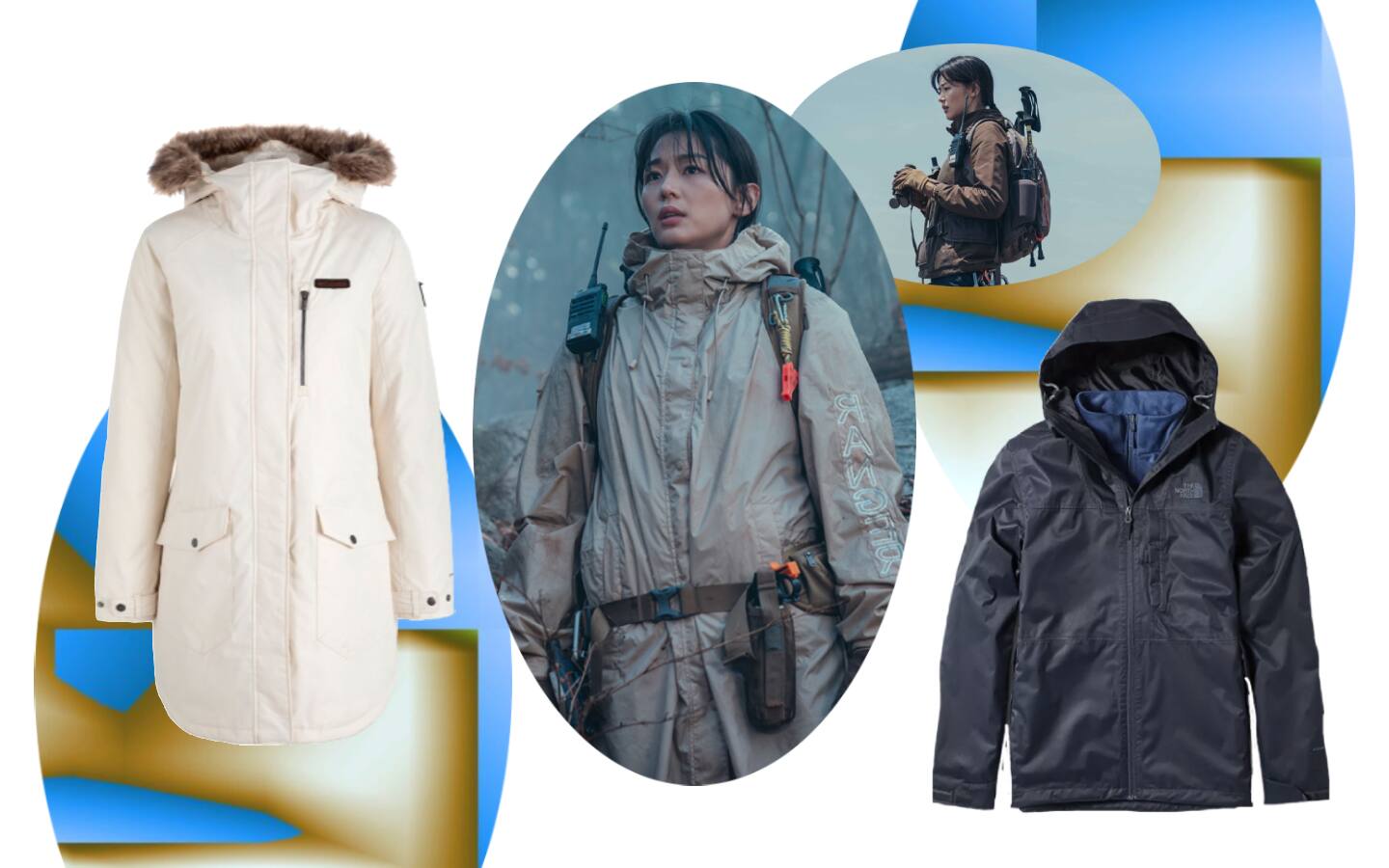 Jun Ji-hyun in Jirisan
Jun Ji-hyun in Jirisan