See All These Korean Stars In Million-Peso Jewelry!
Oh wow!
Bulgari Colors, the very first Bulgari exhibition in Seoul, South Korea just opened and it welcomed its biggest Korean star ambassadors to have a first look of the show. Lisa of Blackpink, ASTRO's Cha Eun-woo and Ko So-young were some of the stars who wore these high jewelry as they go through the exhibit.
Bulgari Colors mixes art and jewels in this very special exhibition. Archival pieces, heritage and private collections, and select pieces of jewellery, timepieces, and bags are on display along with more than 20 artworks by some of South Korea's esteemed artists.
The show trails the iconic pieces and creations from Bulgari's 130-year legacy. To further give life to the pieces, three of the biggest stars in South Korea and Bulgari ambassadors are decked in some of the best pieces the brand has today.
Blackpink's Lisa looked immaculate in a black tube dress, wearing matching necklace e, bracelet, and ring in red stones.
Ko So-young opted for a short off-shoulder dress which was the perfect canvas for the chain-like necklace, bracelet, and earrings set with blue stones.
A dashing Cha Eun-woo came in a sporty zipped blazer, giving life to the Bulgari timepiece.
See more in the gallery below for more photos of the stars and the exhibition!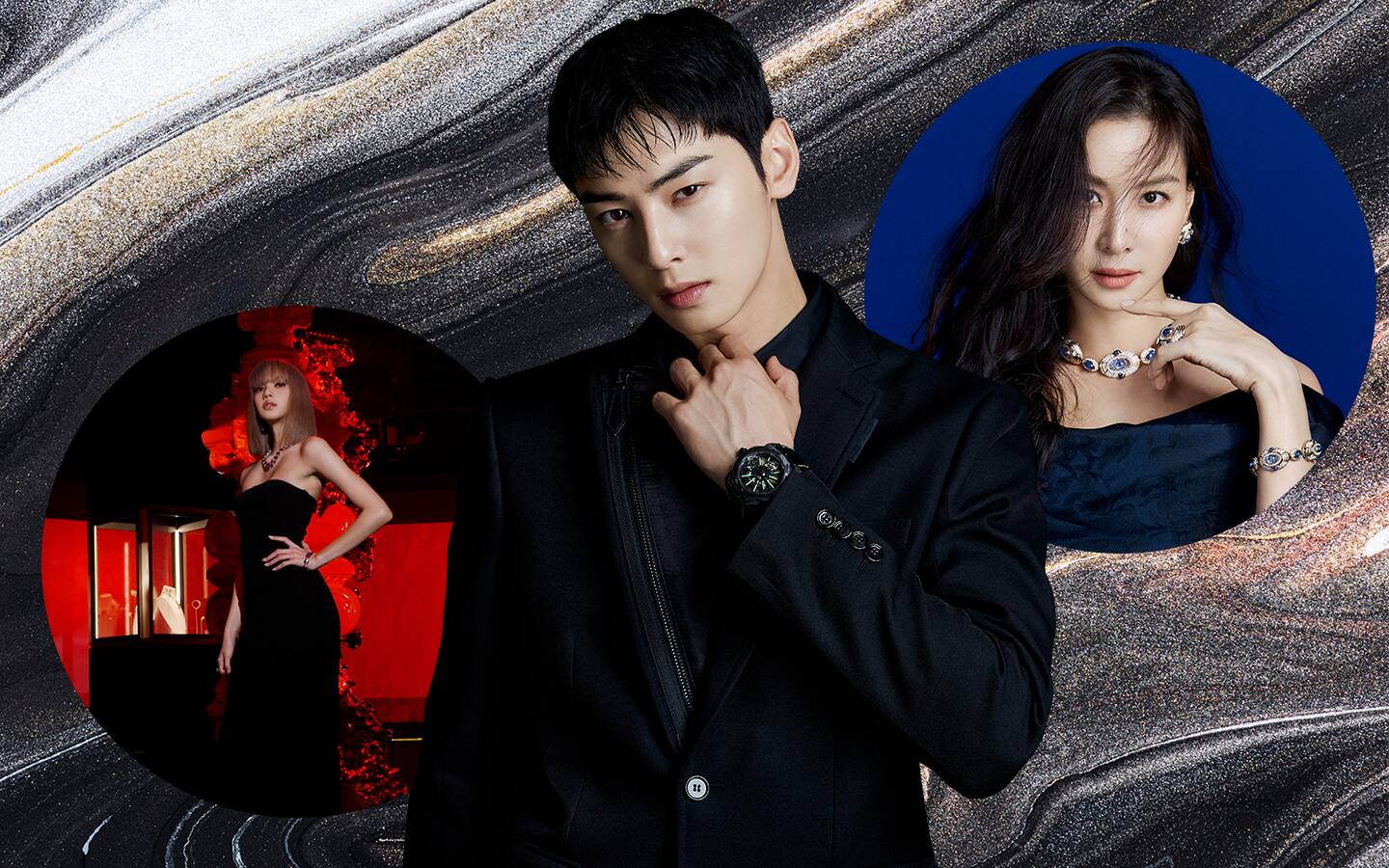 Bulgari Colors Exhibit
Bulgari Colors Exhibit
BVLGARI COLORS will run at Hangaram Design Museum until September 15th, 2021.
Bulgari is available at The Shoppes, Solaire Resort and Casino
Photos courtesy of Bulgari Philippines
Art by Raff Colmenar