These Sneakers Are Made For City-Lovers And Star Wars Fans
They're available at a discounted price this weekend!
We're now halfway through August—which means that Yuletide bells are about to ring soon. Here in the Philippines, we all know that the holidays (at least, the rush and the vibe) arrive as soon as the clock strikes midnight on the first day of the ninth month. And even with a health pandemic beckoning a less animated celebration than our usual, it isn't to say that this year will not be festive. We always, always, find ways.
And what better way to begin the merriment than by taking our shopping quests online? The "Add To Cart" button is a guilty pleasure we're all, well, guilty of. Santa may have overworked his elves to lift our spirits from these trying times, as surprise Christmas presents are on their way to us—more specifically, in the virtual shelves of sports- and lifestyle-wear giant Adidas.
On August 14, indulge yourself with pairs of the much-coveted limited-edition styles from the world's beloved shoe brand, Adidas. Partnering with online retail destination Lazada, Adidas mounts their first ever Adidas Super Brand Day with the shopping platform as they launch the new City Pack + Star Wars collections!
Your Favorite Cities On Your Feet
The global lockdown hindered us from going places—literally—for most of the year. And it seems like it will drag on for the rest of 2020, putting our wanderlust-filled dreams of walking along bustling streets of foreign cities and basking in bright lights and the fast-paced environment on temporary hold.
Thankfully, the Adidas Ultra Boost City Pack collection will transport its wearer from the comforts of home to the lively metropolitans in Southeast Asia and Asia. With one shoe design per city, you can now proudly sport these comfortable running kicks that feature your favorite place. Whether you're smitten by the energetic concrete jungles of Singapore, Jakarta, Bangkok, Kuala Lumpur, Saigon, and Manila, or the stirring cosmopolitan of Osaka, Tokyo, Seoul, Hong Kong, Taipei, and Sydney, there's a pair of kicks that best suits your adventurer soul (and style).
The shoes are designed with colors and graphics specific to these key cities, to emanate the city vibe of your choosing. Made of a stretchy knit upper to support at the midfoot and a responsive cushioning to boost comfort, it isn't just an eye candy to wear on your future sojourns—it's also heaven for your feet.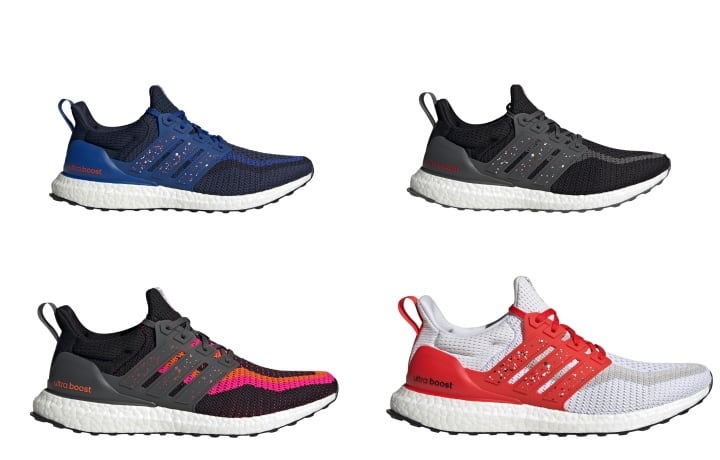 City Pack Collection
City Pack Collection
A World Beyond the Galaxies
Meanwhile, others prefer to travel to faraway places—like the galactic world of Star Wars. To commemorate the 40th anniversary of the iconic Star Wars film, The Empire Strikes Back, the Adidas Star Wars pack is inspired by fan favorites from the series like Darth Vader, Stormtroopers, Luke Skywalker, Yoda, and more.
Available in both adult and kids sizes, each pair features unique design elements from the main players of the show. Perfect for Star Wars fans of all ages, you can rock these shoes for everyday wear or to add flair and attitude to your #OOTDs and #SOTDs! Consider it as your official Star Wars badge of honor—don these comfortable, long-lasting, and fashionable sneakers with friends and family, wherever you go. May it be in this universe or at the edge of the galaxy, rest assured your feet will stay trendy and in tip-top form.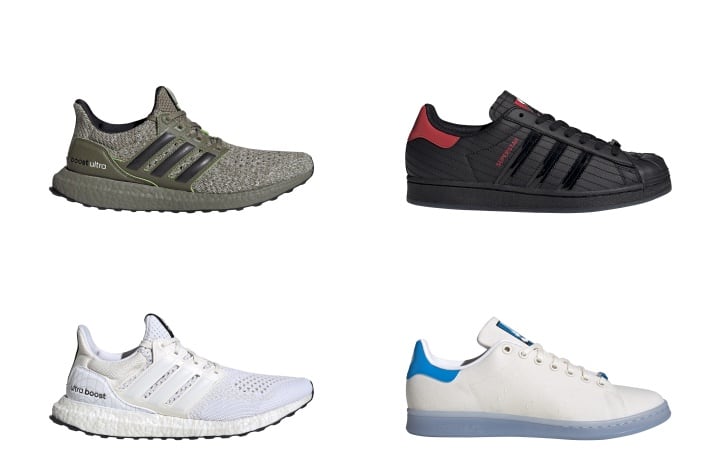 Star Wars collection
Star Wars collection
Join the Adidas Super Brand Day and bring Christmas closer to you(r feet)! The pairs are available in a Buy 3 for 50% or Buy 2 for 33%, so you have the option to gift it to yourself and the fellow Adidas fans in your life. Mark your calendars and splurge on those pairs!