Get The Look: 10 Locally-Made Skirts To Show Your Filipino Pride
Celebrate Filipino greatness everyday with these evergreen closet staples.
Why celebrate Independence Day once a year when you can don Filipino-made pieces all year round! We're doing things differently and we're challenging you to shop from more local brands this year—yes starting today! With brands like Filip + Inna, Kaayo, Pio Pio, Anthill Fabric Gallery, and more on our radar, it just got way easier to wear local and support a number of weavers, artisans, and craftsmen in the country. Throughout the past years, we have been introduced by these brands to several wearable masterpieces like casual terno ensembles that are made out of inabel, dresses that are made out of linen and pineapple-infused cotton, Marikina-made pairs, and handicraft accessories and whatnots. If you want to start incorporating these culture-loving pieces in your wardrobe, go big and go bold—start with these statement skirts!
A skirt can make an effortless yet polished statement at a weekend brunch or a dinner date. It's the ultimate versatile piece! And even if you're headed back to the office, there are a lot of options that mimic the silhouette of a pencil skirt—like Araw The Line's binakol slit skirt, which pairs well with crisp buttondown blouses. A classic blouse and skirt set made out of organza from Kultura is also a surefire way to look effortlessly chic and patriotic without having to put much thought into it. Easily dress these pieces down by mixing and matching it with denim, linen, or a bold woven piece.
Here you will find a skirt for every mood, occasion, and personality. Even if you've never been a "skirt person," we have a total of 10 options for you to change your mind! If you're intrigued by now, you'll find our best evergreen picks to wear all year long, below. Find the photo credit link on each photo so we can directly take you to the piece you feel you're in love with!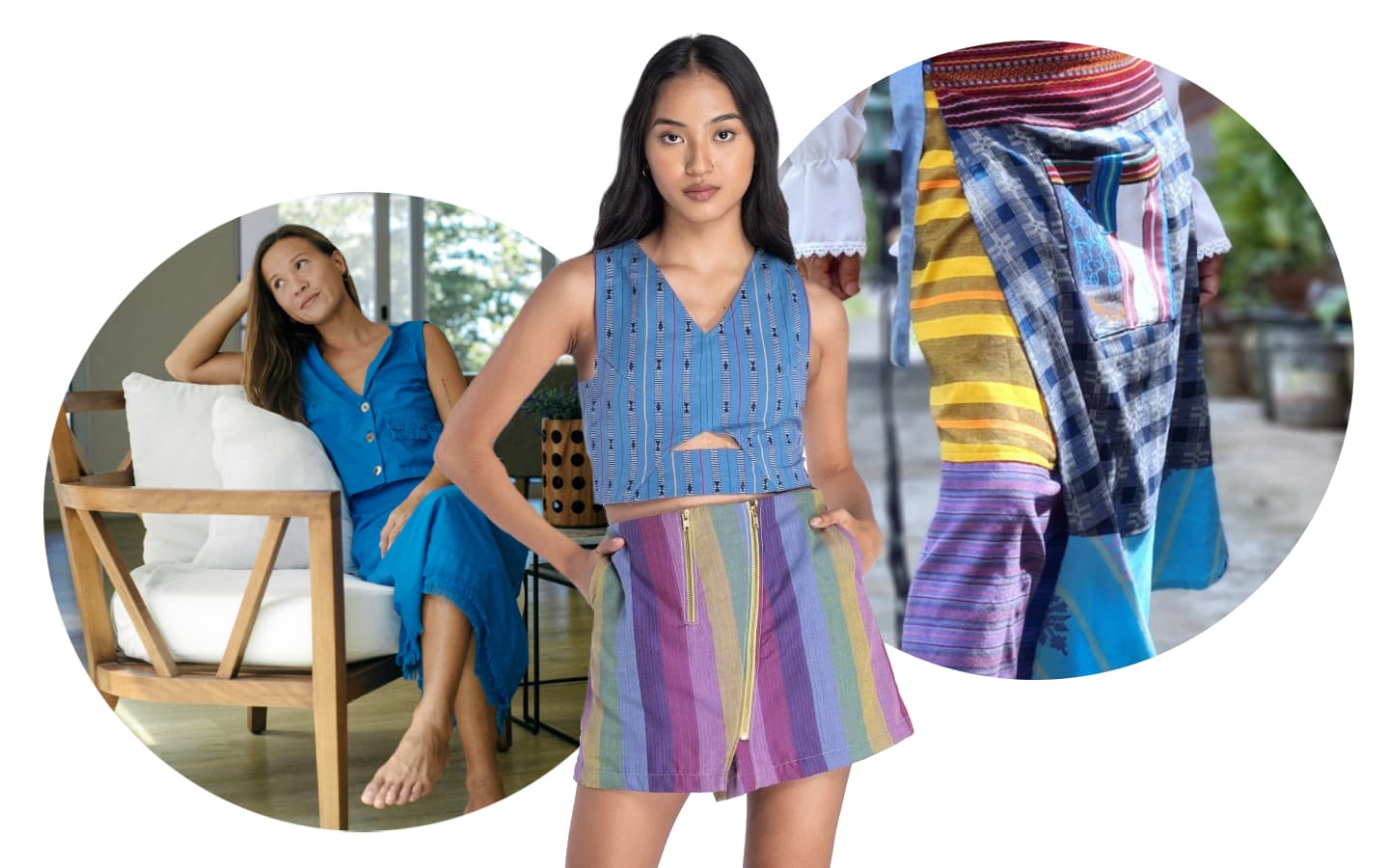 Filipino-Made Skirts
Filipino-Made Skirts