SM Store Is Now Back For Our Stay-At-Home Essentials! Here's How To Shop Online
Shop for the latest on loungewear, activewear, and protective gears.
In preparation for our "new normal," SM Store comes back in operation to bring us clothing essentials from SM Men, SM Woman, and SM Youth. From fundamental wardrobe needs such as undergarments, sleepwear and loungewear, activewear, basics to protective gears like jackets, hoodies, and PPE suits, best believe that everything is now within reach and it's as easy as adding to cart or calling the nearest SM Store branch on your phones!
Receive your clothing essentials right in front of your doorstep through shopping at ShopSM.com or availing the Call to Deliver service by simply messaging The SM Store branch of your choice or messaging each brand on social media.
They made it easier for us! Simply click on the respective links below and let us take you directly to your chosen SM Store brand.
FACEBOOK: SM Men, SM Woman, SM Youth
INSTAGRAM: SM Men, SM Woman, SM Youth
State your order through the messaging tools on each SM Store page and expect a response or confirmation from 9 AM to 4 PM. Conveniently pay through Cash on Delivery or credit/debit card bank transfers. Shopping just got easier! See the gallery down below for the SM Store branch directories and some additional FAQs or information for a smooth shopping experience.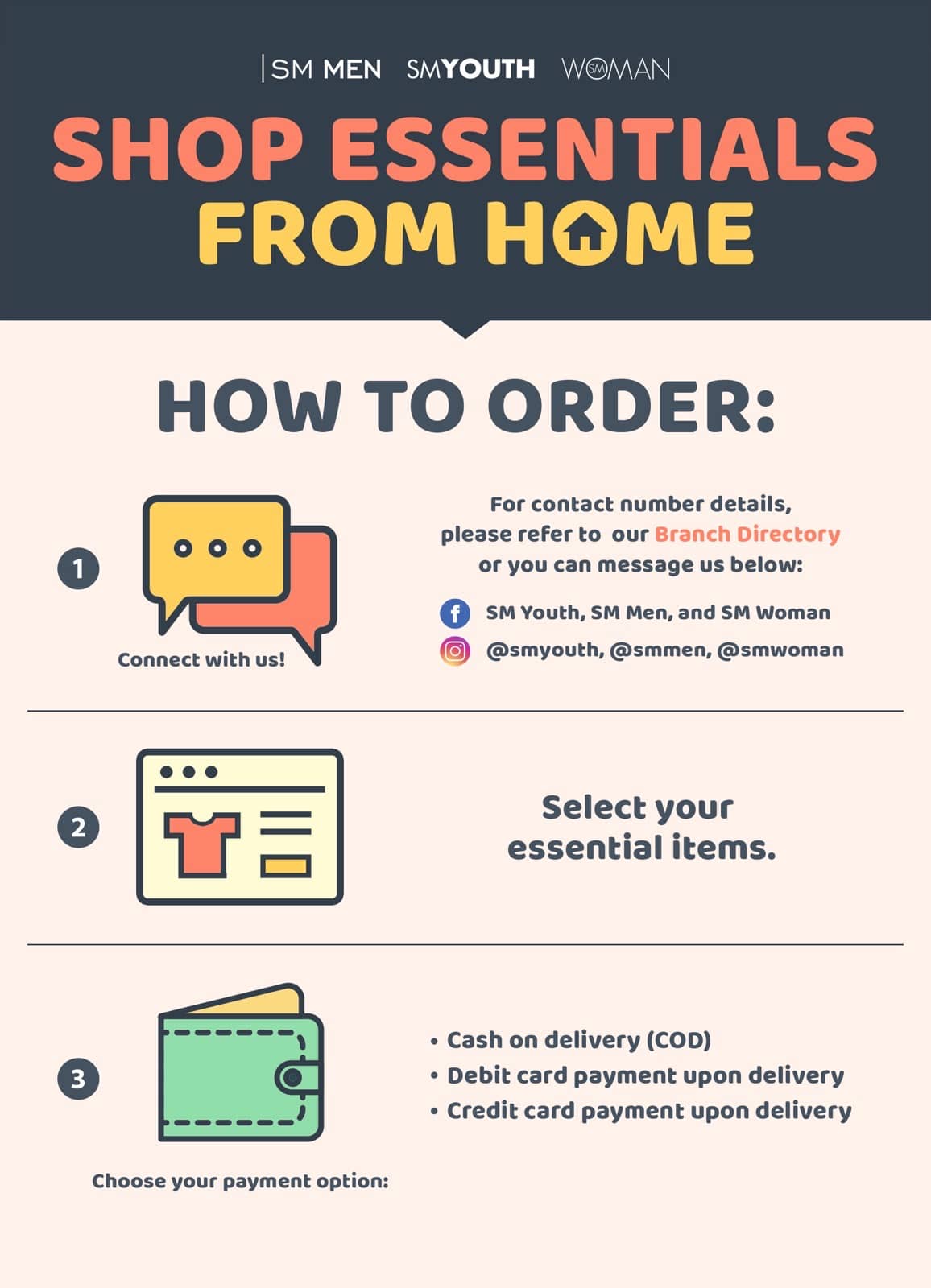 SM Store Guidelines
SM Store Guidelines