The Ultimate Cheat Sheet On How To Look Like A Korean Star Yourself
We decoded the style aesthetic of IU and the girls of Red Velvet and Blackpink for the ultimate get the look!
The world may be in temporary hiatus but that shouldn't stop you from dressing up in your best of best of course! In the midst of the enhanced community quarantine, there's still seven days a week and more or less 31 days in a month. The point is, you can still come through in a perfectly curated look even if you're at the comfort of your own home.
We scoured the internet for the latest on Korean fashion, just so we can keep up with our icons by the time the lockdown is lifted. So far we're seeing a lot of kyeopta versions of accessorizing and the latest on their bag acquisitions. Although the entire world is on snuggle mode, these Korean stars did not fell short on styling comfy cardigans as stylish tops or cover-ups. If there's one thing Korean girls are famous for, it's definitely their love for oversized everything. In this day and age, we're seeing more of oversized blazers paired with almost everything. From contrasting colorful trousers, skirts, and even denim!
See how we decoded every statement piece down below:
Razzle Dazzle
Our K-stars have already aced standing out in a crowd of thousands with their performance wear but the real deal sometimes lies on the accessories that add that extra personality and sparkle. These dazzling pieces won't be necessary for stars like IU and the Blackpink girls since they can already light up the room by just coming through! But even in their downtime, these girls always opt for that extra charm on top of their already put-together looks. On accessorising keep it mind that the world is your oyster, you do you! even if it means you can stylishly stack up earrings or what-not.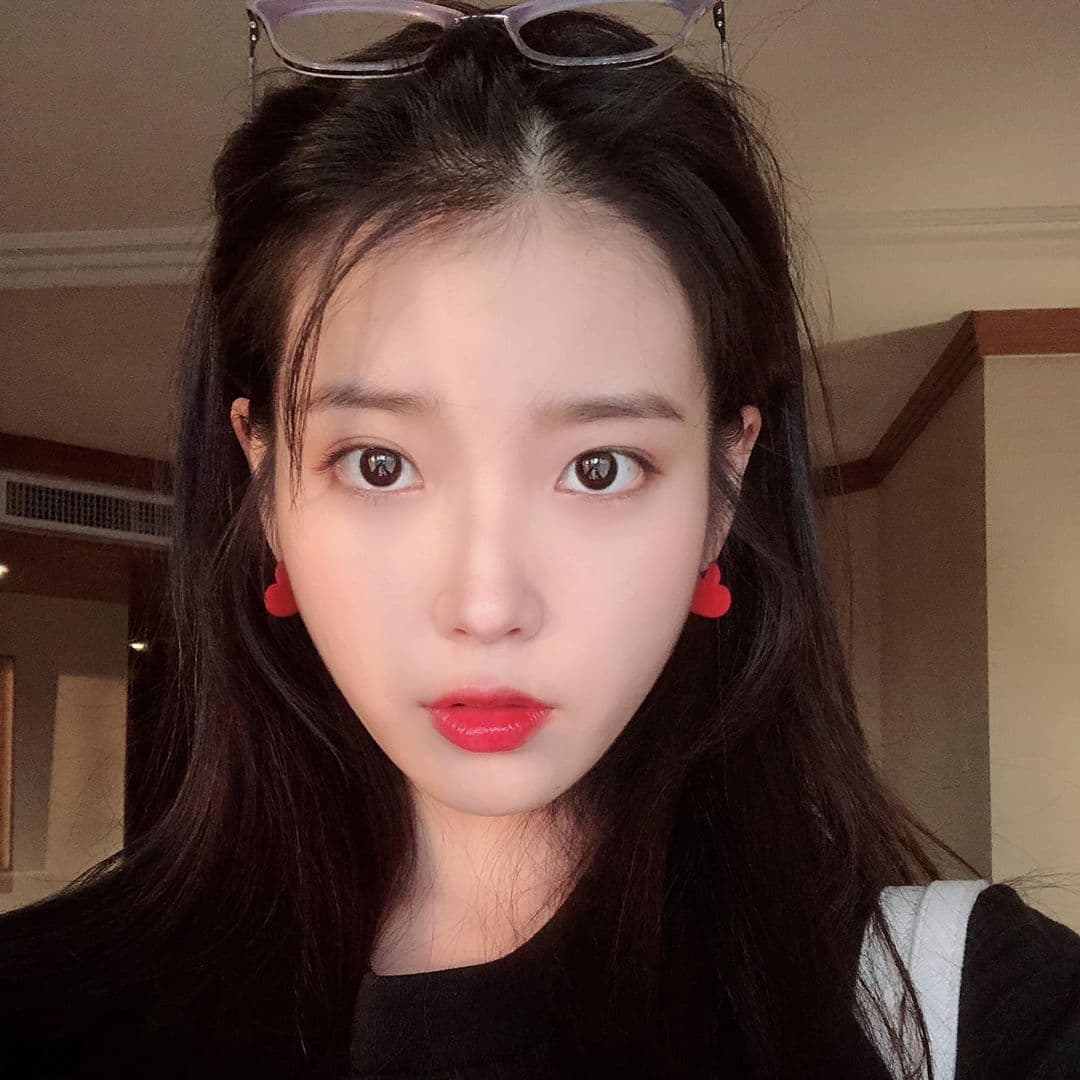 SWIPE LEFT OR RIGHT
TO NAVIGATE BETWEEN PAGES
IU with cherry red acrylic heart earrings.
IU with a pearl drop earrings and a butterfly choker
Rose with Hyeri and her diamante drop earrings.
Lisa and her bedazzled hoop earrings.
Lisa with a custom carved-out gold hoop earrings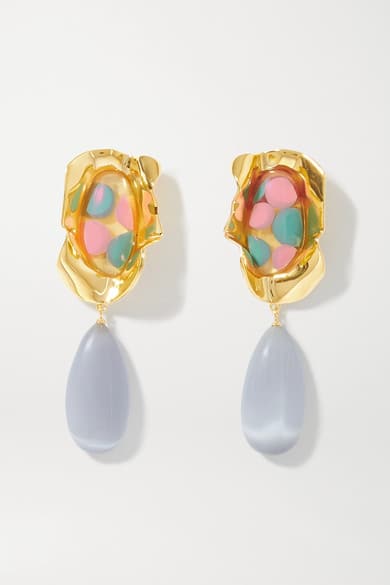 SWIPE LEFT OR RIGHT
TO NAVIGATE BETWEEN PAGES
Earrings from Ejing Zhang
Earrings from Bottega Veneta
It Bags
A purse with A+ in style and in function is always a must-have. Mini bags are so 2019, 2020 calls for larger petite bags with more functionality. In terms of color preference we haven't changed a bit, we're still in love with the same vibrant pinks and muted pistachio greens. Seulgi of Red Velvet is balling over her LV pink handbag and we definitely would too! Yeri (also from Red Velvet) and her friend Rie took it to the next level and matched up with their pastel crossbody bags. Lisa's red crossbody bag ticks every mark on our statement bag criteria: it's red, it's chic, and it's worn by her (obviously). Meanwhile Jennie keeps it classic and sporty with her stylish pouchette. 2020 is definitely a year for budding bag trends and we can't wait to get our hands over a few of these favorites.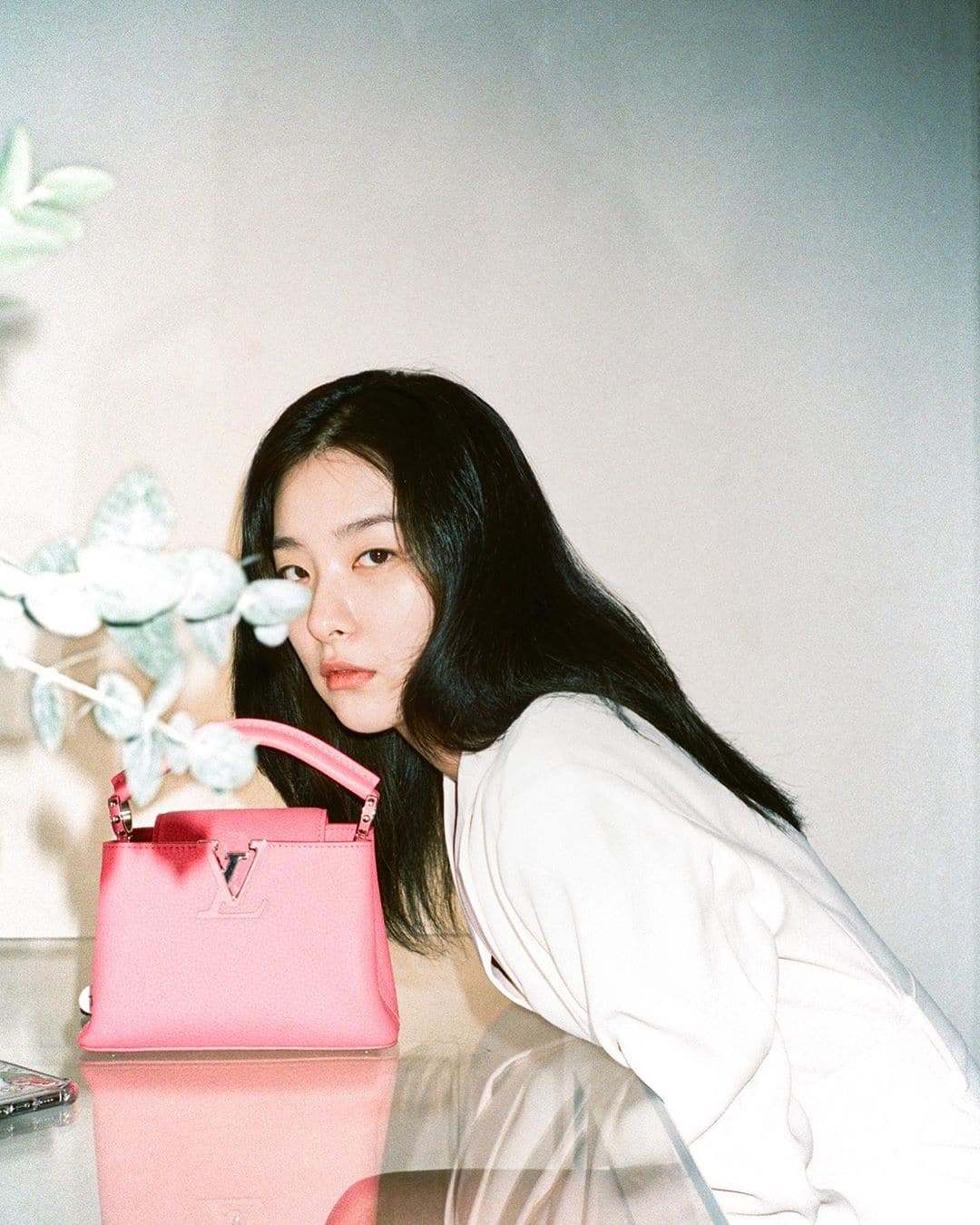 SWIPE LEFT OR RIGHT
TO NAVIGATE BETWEEN PAGES
Seulgi and her pink Louis Vuitton hand bag
Yeri with her friend Rie with their matching pastel crossbody bags.
Lisa and her red crossbody bag.
Jennie and her black leather pouchette with industrial chains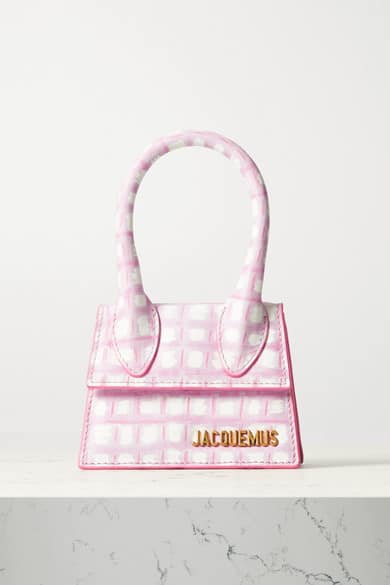 SWIPE LEFT OR RIGHT
TO NAVIGATE BETWEEN PAGES
Bag from Faithful the Brand
Spring Fling
Cardigans got a recent 2020 makeover and its probably at its best form yet. Far from its usual slouchy silhouette, cardigans are now cropped and better yet, it comes in more cooler hues. Styled as either cover-ups or simply as tops, the cardigan is the new face of Spring. Jennie styles her extraterrestrial green cardigan with checkered trousers and a pink pouchette. She's obviously way into the cardigan reedition and sports another piece with quirky button galore. Lisa wears her bubblegum themed cardigan as a cover-up, an easy trick to elevate a plain white shirt! Jisoo keeps it sweet and simple in her grey cardigan while Seulgi keeps it up to par in a classic cardigan ensemble.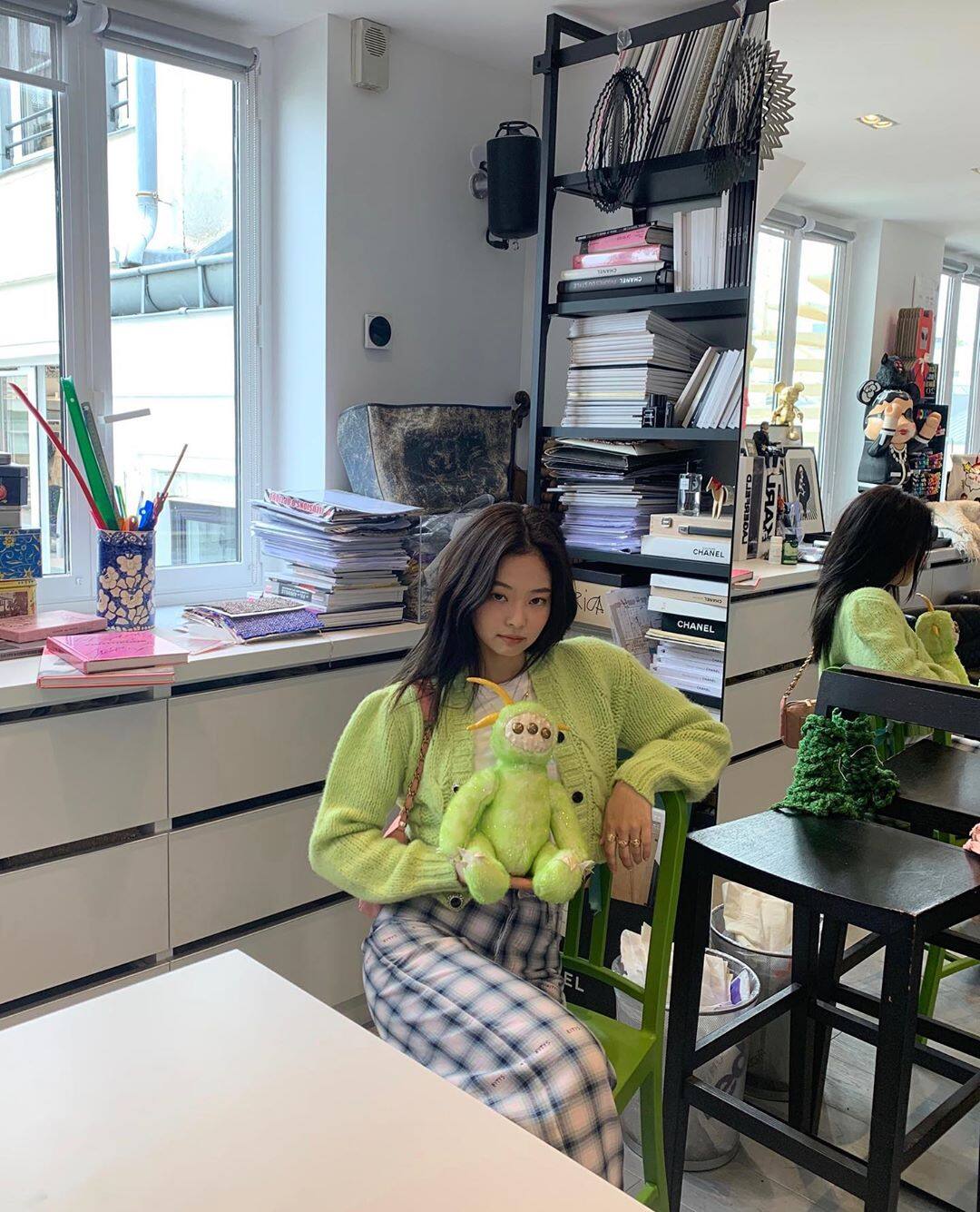 SWIPE LEFT OR RIGHT
TO NAVIGATE BETWEEN PAGES
Jennie in a green cardigan.
Jennie in a buttoned cardigan.
Lisa in a bubblegum themed cardigan
Jisoo in a grey cardigan top
Seulgi in a baby yellow cardigan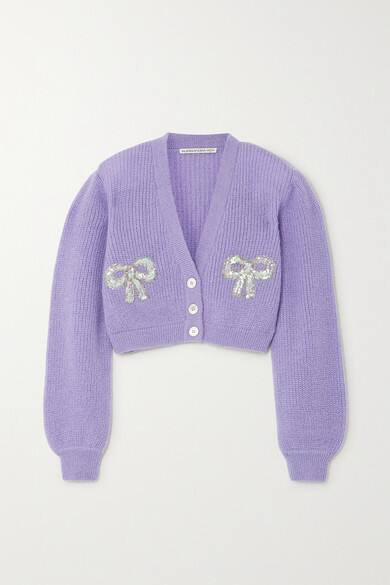 SWIPE LEFT OR RIGHT
TO NAVIGATE BETWEEN PAGES
Cardigan from Alessandra Rich
Cardigan from Acne Studios
Power Play
Gone are the days where we are so restricted by gender norms and labels. This year we're exploring more of genderless fashion and beyond. Fronting the lines of innovation, power suits are now being tailored for women too. Although we must say that we are fond of our oversized blazers! Every shape, color, and size is almost attainable everywhere. Dress them up with an even powerful pair of heels and go bold by wearing the suit as it is (no tops necessary!) Dress them down with t-shirts or biker shorts and sneakers, trust that you're good to go. Is there anything we don't love about a power suit? NONE.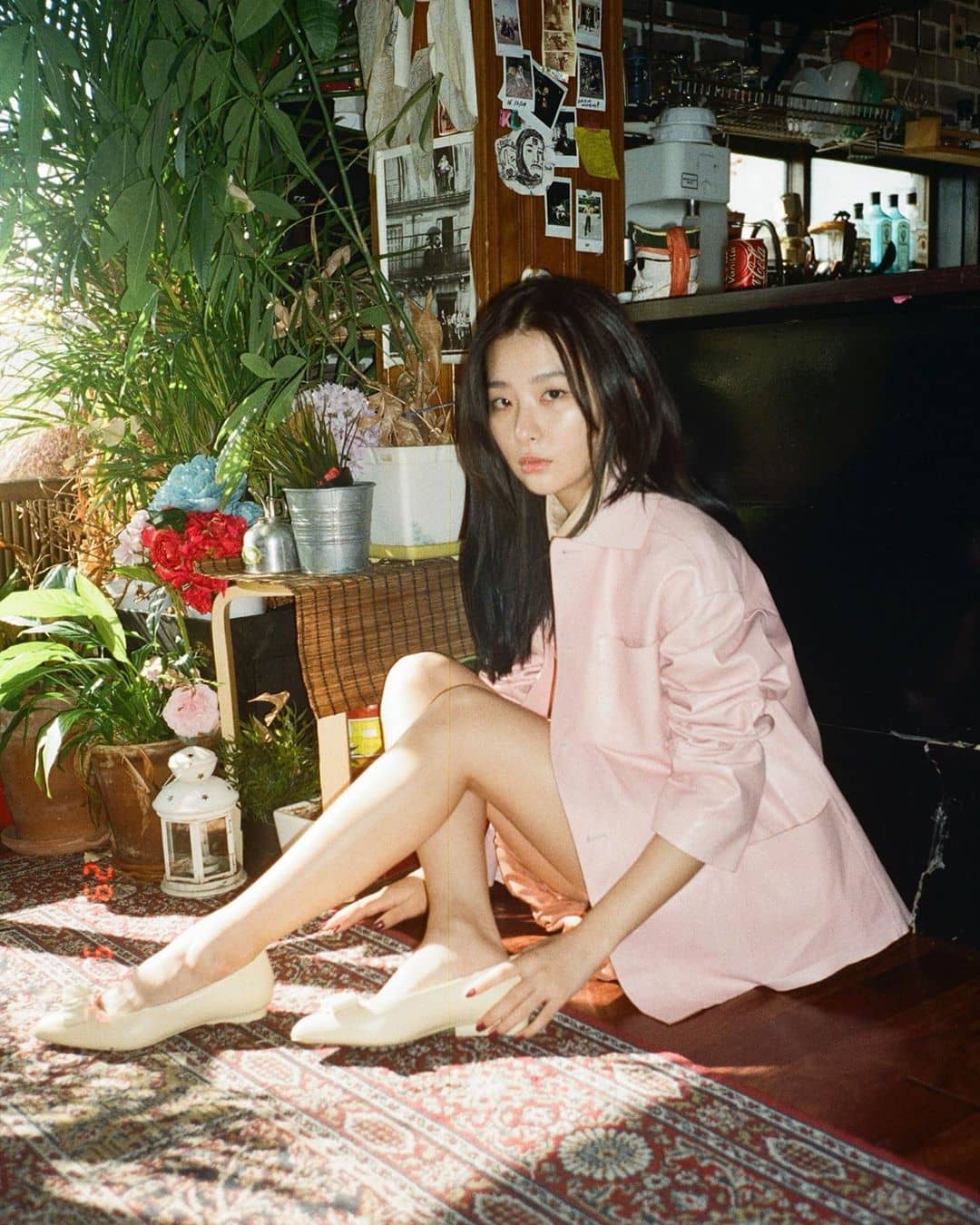 SWIPE LEFT OR RIGHT
TO NAVIGATE BETWEEN PAGES
Seulgi in a pink power blazer
Joy in a white oversized blazer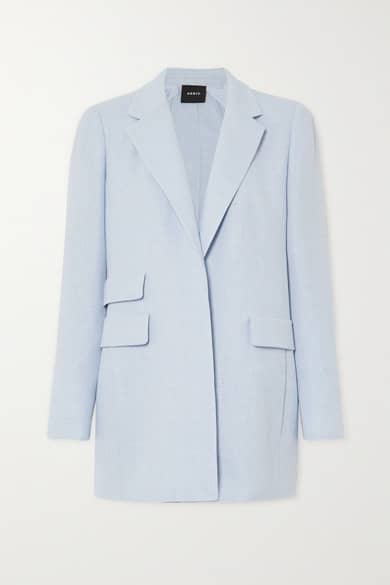 SWIPE LEFT OR RIGHT
TO NAVIGATE BETWEEN PAGES
Blazer from Alexandre Vauthier