Ease Into The New Season In Uniqlo's 2023 Spring/Summer Collection
Carrying the theme of "A Sense of Ease", the brand offers wardrobe essentials that ultimately make treading the daily in smooth sail.
While making a statement through fashion is a daily goal, it can sometimes get overwhelming with all the choices laid in our closets. Thus, laidback dressing comes in handy during these times—but it doesn't mean that our threads should be underperforming. Here enters Uniqlo's latest concept that urges that ease into our wardrobes, with the brand's 2023 Spring/Summer Collection introducing modern, timeless modular pieces aimed at making everyday life easier.
Themed "A Sense Of Ease", this 57-item collection features Uniqlo's signature basics-but-better items, each one as versatile and familiar yet different at the same time. Styled by Artistic Director Christophe Lemaire and his UNIQLO R&D team in Paris, the looks are effortless yet mindful without sacrificing on one's style. The pieces also come in a playful yet elegant color palette—which includes understated neutrals, as well as rich blues and beiges with bright pops of green, orange, yellow, purple, and pink—so you can express your style no matter how "hue" (pun-intended!) feel like wearing.
Despite the oncoming heat brought by our tropical summers, the brand makes it easy for you to pull off layering. Their outerwear highlights the Utility Parka and Coach Jacket, both functional for sudden change in temperature—and comes in new colors for more style range.
Linen pieces also take the spotlight for the season, known for the fabric's superlative breathability, absorbency, and durability. Get yourself the Linen Blend Jacket and Wide Pants, Linen Blend Gather Camisole Dress, and the Premium Linen Long Sleeve Shirt for a no-brainer put-together outfit that won't make you sweat.
On to the bottoms are a continuing trend that isn't leaving anytime soon. Wider silhouettes are still in, with little baggy comfort for that extra flair of street-smart cool. The Pleated Wide Pants come in handy for more formal occasions, while Easy Cargo Pants can be a go-to for errands day. For day-to-night options, the Painter or Cargo Utility Work Pants will keep you from looking drab.
Still, jeans won't get left behind, with Uniqlo's lineup that makes a classic even better. Take your pick from style enhancers Boyfriend Tapered Jeans, Wide Fit Jeans, Uniform Blue, and Cotton Linen Utility Denim Jacket and Denim Work Pants for that added sleek and rugged feel all at the same time.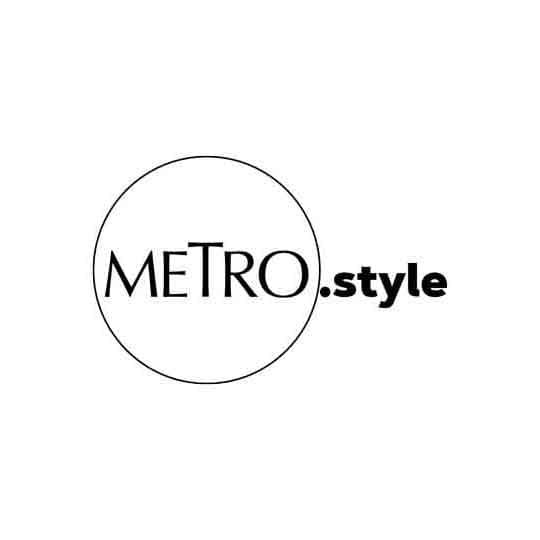 From left to right: Nicole Andersson, Matteo Guidicelli, Sarah Geronimo, Uniqlo Philippines' Georgette Jalasco, Camille Co, Joni Koro, Gab Gibbs, Chi Gibbs
Of course, the brand prides itself in their AIRism pieces, and these remain in the spotlight especially for this season. Keep cool and comfy from their wonderful selection of airy, breathable essentials—the Silk Blend AIRism Tank Top, AIRism Bra Camisole, AIRism Crew Neck, and AIRism Anti Odor Mesh T-Shirt and Tank Top.
Finally, everyone will benefit from their UV protection line, more importantly as we anticipate for sunny days ahead. Take sunscreen to the next level with the AIRism UV Protection Mesh Parka, UV Protection Cardigan, and UV Protection Shirt Dress and Shirt. The brand also introduces a new it-item on the block made for the gentlemen, the DRY-EX UV Protection Full-Zip Parka.
Explore the collection here.