Here Are Yoon Se Ri-Approved Work From Home Looks We Can All Pull Off
Here are simple and chic ways to look best in your Zoom meetings
Most of us may be working from home at the moment but this doesn't always mean we are absolved from dressing up for work. This means staying at the comfort of your home without the troubles of daily commute, traffic, unhealthy lunch break takeouts, the back pain you experience on your office chair, or whatever it is that is stopping you from initiating self-productivity in a 9-to-5 job. Working from home can feel like ideal but sometimes you just feel like you're trapped in an abyss! Doing the same type of routine for weeks now can feel a little dreadful. These past few weeks it has been bed-to-kitchen-to-living-area every day all day. But what if you are called to work—say an online meeting?
Keep it interesting and throw a little something to spice up your work from home routine! If there's a thing or two we learned from binge-watching Crash Landing On You for the past two months, it's definitely swooning over Yoon Se Ri's coveted wardrobe and how she stylishly pulls through every episode. From total girl-boss ensembles to elevated casuals, Se Ri can pull off any outfit in any occasion!
We're skipping our awful blouse-over-pajamas habits in exchange for perfectly put-together Yoon Se Ri inspired outfits that will totally boost your productivity. See how we broke down five different and wearable outfits from our favorite Crash Landing On You episodes. You can thank us later!
Tweed Dream
Consider this outfit done and did because we're starting off with a strong look. In this scene, Se Ri is wearing a tweed set stylized with a plain white button down. Don't fret! If you do not have the exact pieces in your closet, we're here to help you improvise. Exchange the tweed set with a chic patterned blazer or a bold colored blazer on top of a white button down. Accessorize with some diamonds if you're feeling extra but pearls or acrylic studs to make it more modern will do. Adjust accordingly with either color matching or if you feel like wearing a necklace instead. The idea is to look fresh but not overdressed for a work from home setting.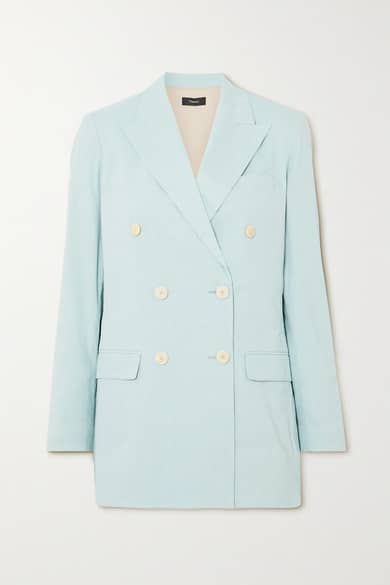 Straight Up Formal
If you feel like dressing up in a classic black-and-white ensemble, make sure that you're doing it like Se Ri to avoid looking too one dimensional. Opt for a crisp structured blazer and pair it with an amped up version of a button down. Add on brooches or earrings to add a pop of color.
Get the look: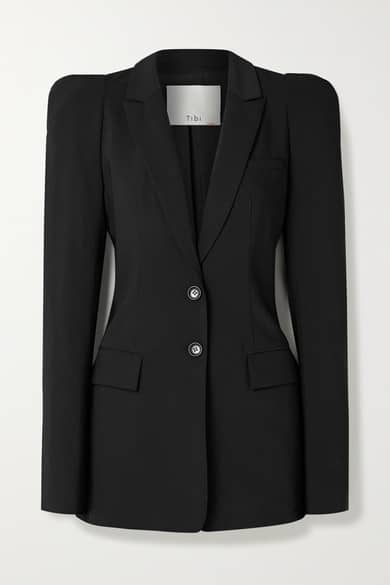 Checks And Stripes
We all need to hustle to pay for our bills and most of the time you have to look the part while you're at it. Button downs are the unspoken instruments to success. These wardrobe staples are so versatile that you can either dress them up or down depending on how you style them. It's a must to invest in button downs whether it be good crisp plain ones, stripes, or patterned ones. As you can see, Se Ri has invested on a couple of them. This scene just shows how fresh and simple a button down feels but she doesn't look underdressed. Style your button downs with jewellery, stack on bracelets or keep it subtle. You do you!
Get the look: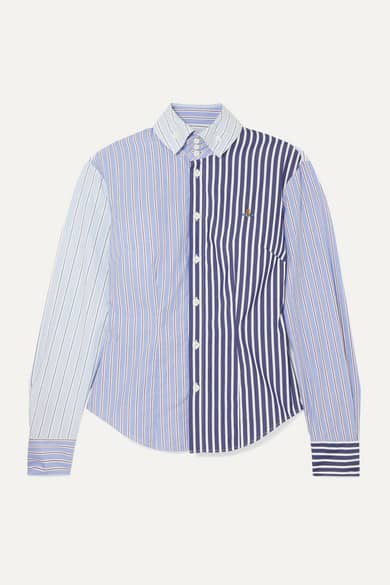 Spring Queen
Greet your officemates a bright and blooming good morning with a graphic floral ensemble on even if it's via a conference call! There's nothing better than a jolly good conversation with your officemates in the midst of the pandemic. Working from home doesn't mean you need to be in blazers and button downs 24/7! Keep the good mood on and throw in your favorite floral dress. Not a fan of florals? Day dresses will do! Dresses are so easy to throw on that you'll look put-together in a matter of 10 seconds and it's Se Ri approved!
Get the look: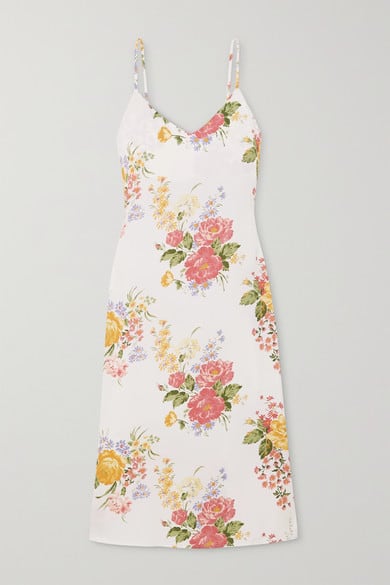 License To Chill
For hump days where you just want to get through the week, opt for the most low maintenance outfit you can wear. We understand that comfort is in utmost importance and there are just days when you would rather think about the amount of work to be done than spend your time in the morning half-naked in front of your closet thinking of what to wear. Get your comfiest pair of cardigans and jeans and call it a day. Se Ri styles her cardigan with a turtleneck and a floral top. The Philippine weather calls for something more lightweight, so opt for a strong top or pick a bold cardigan to begin with. In terms of bottoms, we're choosing jeans all the way!