These Pieces Add Oomph To A Blah Workwear Wardrobe
Say goodbye to corporate wear that equates to boring workwear. Here's how!
We were taught back in college that heading into job interviews meant we had to have our corporate wear down pat: a basic black blazer for women, a collared button-down shirt for the inside, and either black slacks or a pencil cut skirt not too high above the knee. Shoes would either be ballet flats or kitten heeled pumps, nothing too high, nothing too strappy. Minimal jewellery and accessories was preferred, so as to not call too much attention.

But I, no matter how many times this lesson was imparted in me, never seemed to follow this rule. On my first job interview, I was stubborn enough to wear dark denim jeans and a white dressy top, paired with gold wedges. On my second and last job interview, I wore a black top, a multi-colored pleated skirt, and patent leather black pumps. (Ed's note: to my former bosses who interviewed me, thanks for taking a chance on me even if I was inappropriately dressed!)

Looking back, maybe it was a stroke of luck, or maybe I did well that's why they decided to not let the dress code disaster affect my interview performance. But one thing's for sure: I wasn't going to let boring corporate wear be the first impression they make of me. I knew then that workwear had to be a bit more fun, and it should be able to let you express yourself, without harming your ability to look professional.
Unless your workplace has a strict definition of what to wear at the office, we think you should definitely make office wear fun, and inject some unexpected pieces while you're at it. Yes, work is hard, and yes, life is stressful, but you can definitely crush the game in pieces that make you enjoy what you're doing, no matter how difficult it gets.

Here, we gathered some of the pieces we're loving at the moment, pieces you can take with you to work, items that can make dressing for the workplace way more enjoyable. Scroll through the gallery below: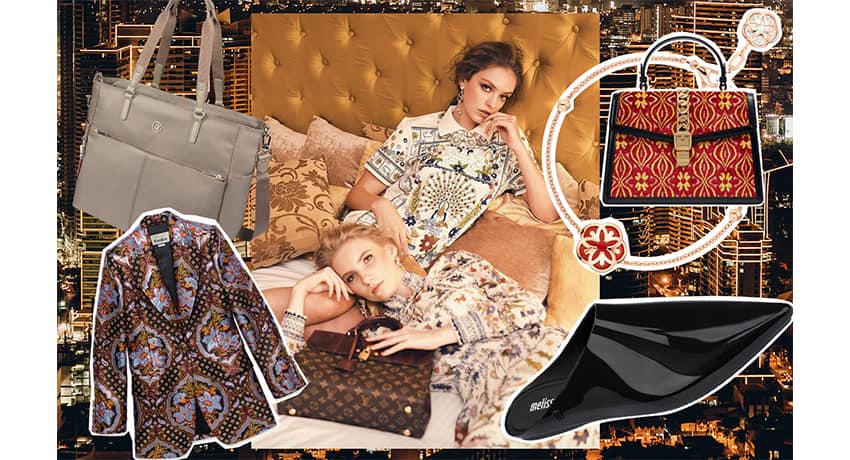 The lead photo appeared in a fashion editorial in Metro Magazine's August 2018 issue photographed by Charisma Lico.