The Prettiest K-Actresses And Stars In Their 30s—With The Best Fashion!
See who's thirty, flirty, and thriving!
Jenna Rink, the effervescent fictional character of the cult-favorite film 13 going on 30 was once convinced that the 30s are some of the best years of a woman's life. Although some of us have yet to experience its wonders or have experienced its beauty, we may already have proof of this claim by just seeing our favorite K-drama actresses thrive in just about anything. From the freshly turned 30 Lee Sung-kyung, the award-winning K-drama newbie Jeon Yeo-been of Vincenzo, to the ever-darling Son Ye-jin, take a good look at the gallery down below and see who else have already established a strong footing in both the K-drama and K-fashion industry.
Apart from their unmissable good looks, you simply cannot pass on some of their most stylish editorials, runway show sightings, and real-life ensembles. In case you didn't know yet, these stars are being dressed by the likes of Valentino, Fendi, Roger Vivier, and the like! Even in real-life, you can expect these stylish women to come through in their best of best. We're sure that you will be able to learn a thing or two from our favorite unnies.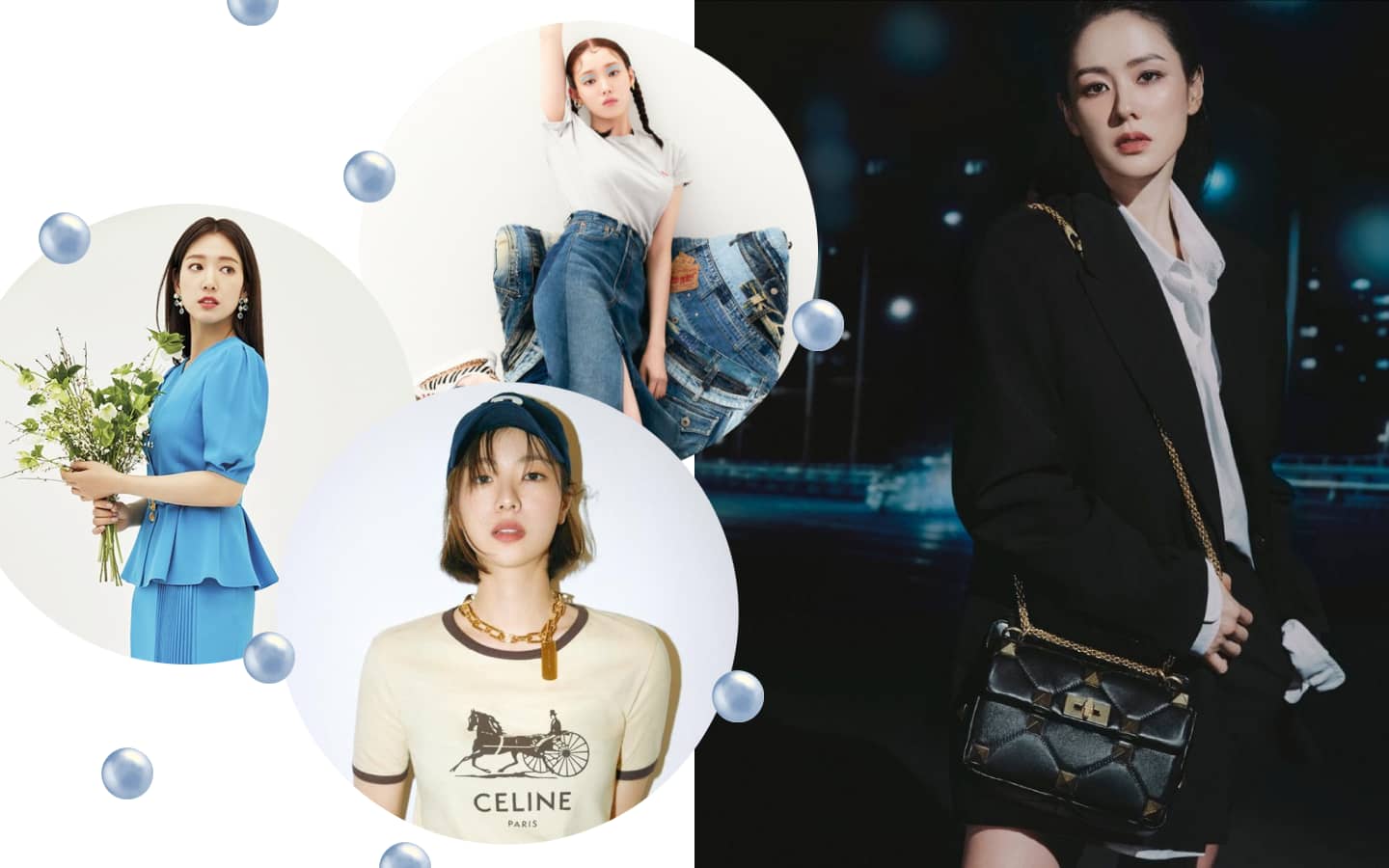 K-Drama Actresses Over 30
SWIPE LEFT OR RIGHT
TO NAVIGATE BETWEEN PAGES
Lee Sung-kyung (30)
Photo Credit: Photo from Marie Claire Korea
Photo Credit: Photo from W Korea
Photo Credit: Photo from @heybiblee
Park Shin-hye (31)
Photo Credit: Photo from Mojo.S.Phine Korea
Photo Credit: Photo from @ssinz7
Photo Credit: Photo from Roger Vivier
Jeon Yeo-been (31)
Photo Credit: Photo from KU:S Beauty
Photo Credit: Photo from Allure Korea
Photo Credit: Photo from Allure Korea
Seo Ye-ji (31)
Photo Credit: Photo from Chloe
Photo Credit: Photo from Chloe
Photo Credit: Photo from Marie Claire Korea
Park Min-young (35)
Photo Credit: Photo from Tod's
Photo Credit: Photo from Harper's Bazaar Korea
Photo Credit: Photo from W Korea
Lee Da-hee (36)
Photo Credit: Photo from Salvatore Ferragamo
Photo Credit: Photo from Vogue Korea
Photo Credit: Photo from Singles Korea
Shin Min-a (37)
Photo Credit: Photo from Allure Korea
Photo Credit: Photo from Elle Korea
Photo Credit: Photo from W Korea
Son Ye-jin (39)
Photo Credit: Photo from Glass China
Photo Credit: Photo from Elle Korea
Photo Credit: Photo from Valentino