ABS-CBN Ball 2019: Anthony Ramirez Spills The Secrets Behind His Stunning "Modern Filipiniana" Gowns
It's an open secret, in fact, that the Filipiniana was, is, and always will be beautiful in any setting. And with the right designer to translate the iconic look to contemporary wear we can appreciate today, the Filipiniana is further elevated and made timeless
If you suggest that traditional Filipino wear is obsolete, passé, or unfashionable, designer Anthony Ramirez will be quick to correct you.
To him, these clothes' elegance, quiet confidence, and intricacy have remained intact over the years; time has not diminished their beauty. With a sharp eye to guide willing hands, they can be creatively reinterpreted to fit today's tastes while maintaining their auras that reflect an era gone by.
As a lover of all things fashion, he has a heart that beats for textiles, materials, and styles that are uniquely Filipino, and it's the same heart that allowed him to pour in the care and attention needed to create memorable pieces for his celebrity clients who attended the ABS-CBN Ball 2019.
Elisse Joson, Arci Muñoz, and Yassi Pressman all got a taste of a "Modern Filipinana makeover" for the annual event, fitting in perfectly with the event's dress code that asked them to come in their best takes of our national attire.
Each gown had a distinct personality—a quality that shows Anthony's artistry—yet all were tastefully Filipiniana in style, proving that traditional can and is, in fact, very up to the times in terms of style.
He talks more about his creations and the process that went into creating them below:
What does the concept Modern Filipiniana mean to you?
"'Modern Filipiniana' acts as a passage of time of how Filipinos transcend the future as the fast-paced world becomes more modernized. These clothes also stand as a symbol of solidity and connected-ness of Filipinos to [their] culture, that even in modern times, we tend to evolve these historic garments to contemporary pieces."
What do you love most about this look?
"It is the boundless possibilities of recreating a Filipiniana through the wide array of local and traditional materials that can be easily matched with modernly developed fabrics and techniques."
What tips can you share when it comes to pulling of a Modern Filipiniana ensemble?
"To simply keep in mind the elegance of a Filipina. Being persistent, witted, and tenacious, reflecting those values [in] your whole persona will surely bring out the Filipino soul within."
Talk a bit about each of your designs for this year. What are the distinctly Modern Filipiniana elements in their gowns or outfits? What materials did you use?
"Most of the materials that we used for our muses are the traditional piña, cocoon, and jusi fabrics that were sourced from the Visayan region of the country."
"For Elisse, her look channeled an elegant doña that reigned during the Spanish era."
"Yassi's gown was an ode to the great Ramon Valera through the excessively ruched chiffon on the classic terno."
"For Arci, we aspired for simple sophistication and translated the concept into her full look."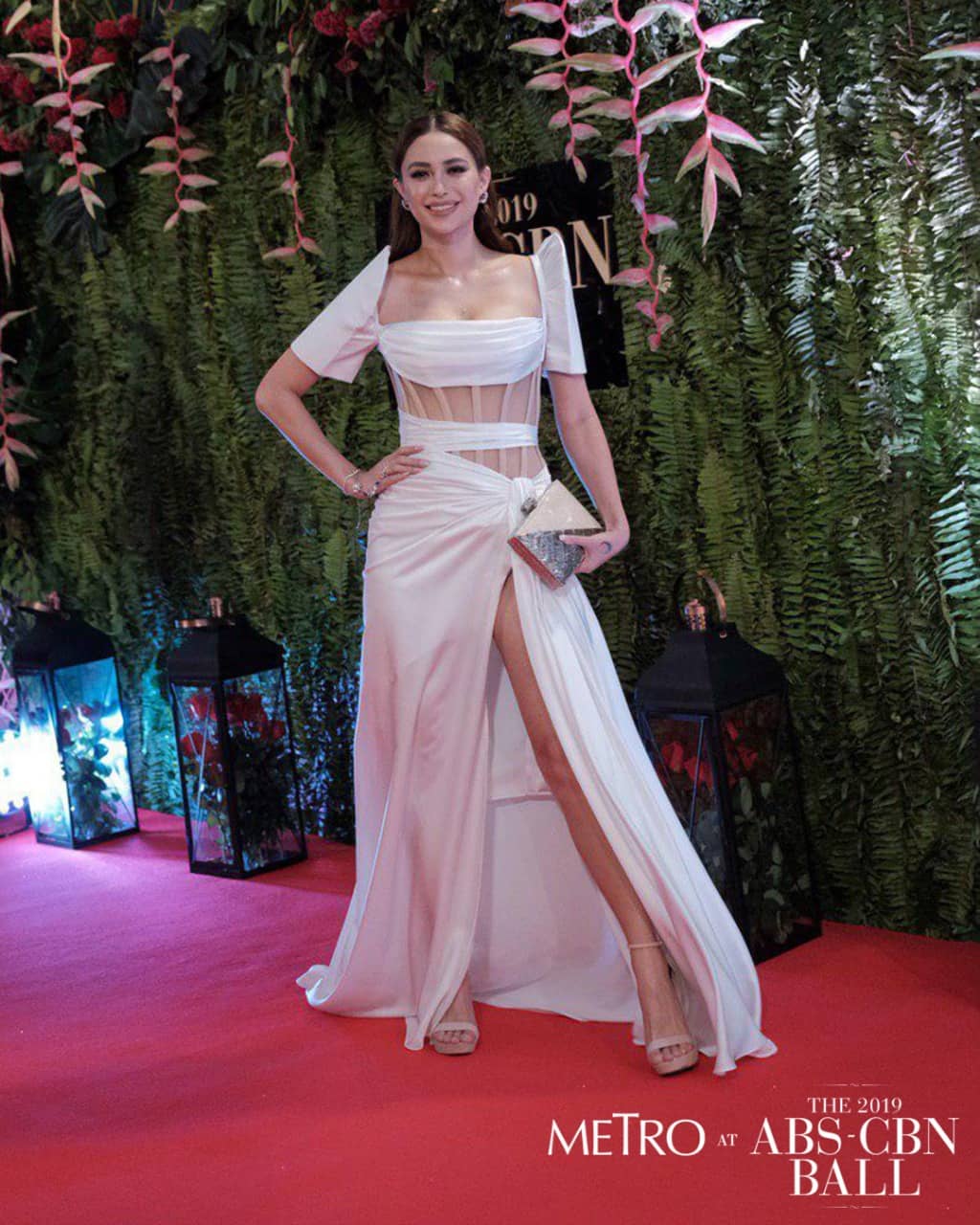 Photographs by Magic Liwanag and Ronan Capili