ABS-CBN Ball 2019: Behind The Look With Team Rain x Em
Telling stories with the ensembles they put together for the glamorous event, Rain Dagala and Em Millan look to Philippine architecture, national heroes, and traditions to inspire them
The best fashion stylists don't just come prepared with clothes and accessories then call it a day once a client walks out the door.
They arrive on the set with bright ideas and captivating narratives behind a look, because to them, dresses, shoes, purses, necklaces, earrings and more are simply one side of the coin; collectively, these elements must be a living embodiment of a deeper meaning, symbols of something much more inspiring than a fashionable ensemble.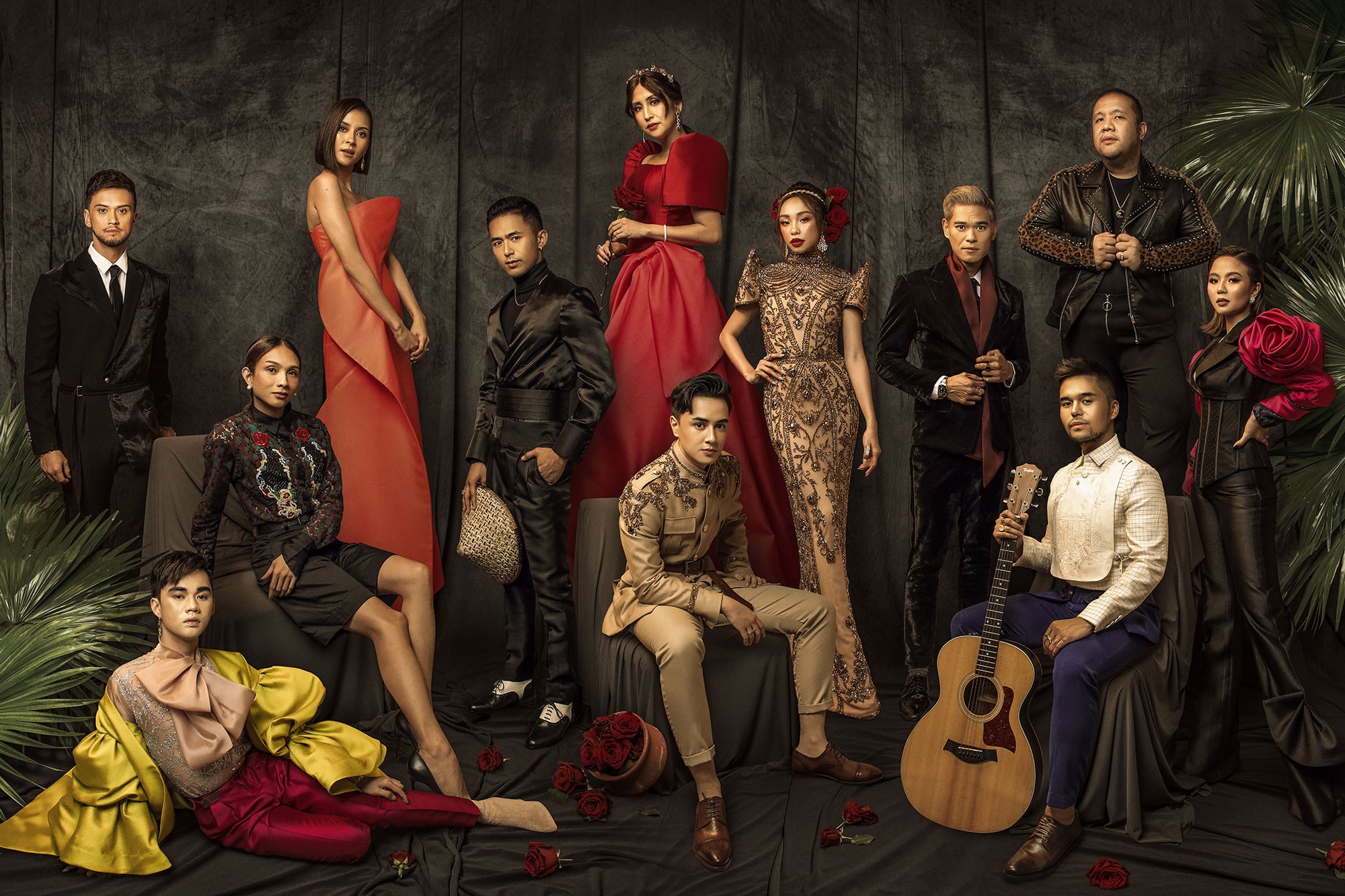 Team RainxEm with their celebrity clients dressed for the ABS-CBN Ball 2019's "Modern Filipiniana" dress code
It's a styling principle that has guided Rain Dagala and Em Millan of Team RainxEm since the beginning. And after yet another set of memorable styling moments with celebrities Maymay Entrata, Edward Barber, Billy Crawford, Bianca Gonzalez-Intal, Jolina Magdangal-Escueta, Miles Ocampo, Jay-, R, Lucas Garcia, Enzo Pineda, and Miko Manguba at the ABS-CBN Ball 2019, they're sure that it's what has made them masters of their craft.
The event pushed them to stretch their creative boundaries as it required all attendees to arrive in their best "Modern Filipiniana" outfits—a dress code that paid tribute to iconic pieces of clothing passed from generation to generation in Philippine history, yet one that left room for unlimited reinterpretations (a real challenge indeed, even for stylists as experienced as them!).
"Em and I, we firmly believe that the Philippines is very rich in terms of inspiration... Luzon, Visayas, Mindanao—each and every island is unique; it boasts [of] something different so we [tapped] those. Because I think that part of the Modern Filipiniana theme for us is also producing something that was forward... It should introduce key insights that enrich our audience. I think that [as] a stylist, you should go beyond just dressing up. We should be able to tell stories. We should be able to build aspirations, and that is exactly what happened in our process this year," Rain tells Metro.Style.
Sifting through the many ideas they had, this pair went beyond mixing and matching the terno with different indigenous fabrics and materials or incorporating barong elements in the designs. They looked to architecture, traditions, legends, and even national heroes for ideas.
Recalling the process behind the most intricate looks they put together for the glamorous evening, Rain and Em give Metro.Style more details: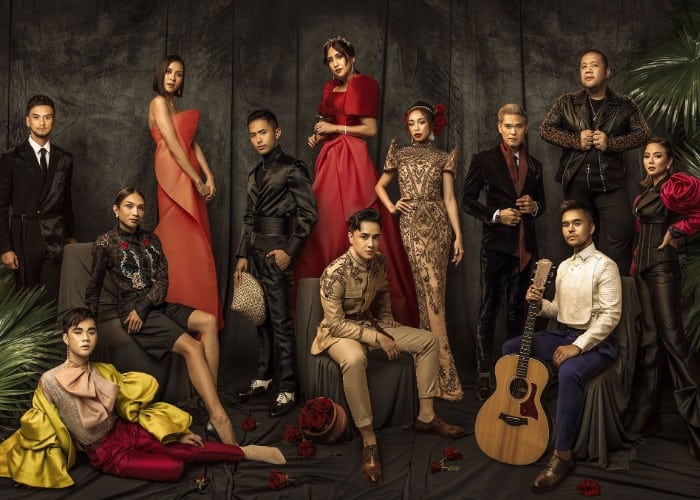 Team RainxEm get celebrities ready for the ABS-CBN Ball 2019's "Modern Filipiniana" theme
Team RainxEm get celebrities ready for the ABS-CBN Ball 2019's "Modern Filipiniana" theme
MayWard's Manila Cathedral-inspired look, according to Rain:
"I entered this old hotel in LA. It's called the Millennium Hotel. Doon pala ginagawa 'yung Oscar parties back in the 1930s. When you look at the ceiling, it reminded me so much of a Cathedral... Parang gusto ko ng idea ng kasal, ng cathedral, because Maymay and Edward have gone through a lot the past years.
"They had successful concerts and successful album launches, back-to-back magazine covers and endorsements... That alone shows us how much they have matured as people and how they are now as a team... So 'yun 'yung inspiration namin sa kanila; we want to celebrate how much they have grown through a kasal, through a union of two people who have now matured and grown in a span of a year."
Jolina's butterfly-influenced gown, according to Em:
"For Jolina, what better way to interpret the butterfly sleeves than [through] our own pop icon [who is] very well known for it, 'di ba? But that was the challenge, how do we reinterpret the butterfly for Jolina? So, it is not just a play of the look, but it is bringing out her personality and reinterpreting that for her, who has been the pop icon ever since... and bringing it to a more modern front."
Additionally, Rain and Em also provided looks for Billy (who wore an Eagle-inspired ensemble to symbolize the heights he's reached), Bianca (who was dressed up in a bold coral number inspired by national artist Arturo Luz), Lucas (who rocked a bougainvillea outfit symbolizing his journey's beginning), Miles (who donned a pantsuit whose rose sleeves represented her burgeoning success), Enzo (who sported an inky ensemble signifying the Philippines' strength), Jay-R (who suited up in a Dr. Jose Rizal-esque outfit to mirror both men's talent at words), and Miko (whose outfit was a harana-inspired set alluding to his talent for singing).
Moments before 10 of Rain and Em's celebrity clients hit the red carpet, we caught up with them to see how they got ready before the ABS-CBN Ball 2019.
Check out the video below to relive the experience!
Video produced by Kate Paras-Santiago, Grace Libero-Cruz, and Angelica Tordesillas
Videography by Spotlight Creatives
Gallery photos courtesy of Magic Liwanag and Ronan Capili
Additional images from @teamrainxem