ABS-CBN Ball 2019: The "Modern Filipiniana" Interpretations By Francis Libiran
This go-to celebrity fashion designer shares how he gave a modern and romantic spin to ABS-CBN Ball 2019's dress code
Francis Libiran has designed some of the most beautiful Filipiniana creations we've ever seen. Muses who have worn his stunning terno creations include beauty queens Katarina Rodriguez, who wore a statement-making white ball gown with voluminous terno sleeves at Miss Intercontinental 2018 pageant, and Kylie Verzosa whose National Costume was a gold mullet terno dress at Miss International 2016. Francis also had the privilege of designing the Barong Tagalog uniforms of the Filipino athletes for the opening of the 2019 Southeast Asian Games to be hosted by the Philippines later this year.
When the dress code says "Filipiniana," men and women alike can rely on Francis to deliver well-made iterations of the national costumes, designed with a contemporary twist that make them eye-catching staples at semi-formal and formal events.
He seamlessly marries the traditional elements of the national attire with his signature design techniques such as art deco patterns and cutouts, custom laser-cut materials, intricate embellishments, and custom embroidery. The result is always breathtakingly beautiful, the impeccable craftsmanship evident from afar and even more so up-close.
Francis has also designed some of the most memorable outfits at the Star Magic Ball. And considering his expertise in traditional Filipino clothing and formal gowns, it was expected that his muses for the ABS-CBN Ball 2019 stood out in their "Modern Filipiniana" outfits. The dress code is perfectly aligned to the theme of this year's Ball, which is ABS-CBN's 65th year of being in service to the Filipino people. It is the goal of the Ball to raise funds for the Bantay Edukasyon program of Bantay Bata.
In this exclusive interview with Metro.Style, Francis talked about how he interpreted ABS-CBN Ball 2019's dress code for his musses: Charo Santos-Concio, Maricar Reyes-Poon, and Gretchen Fullido.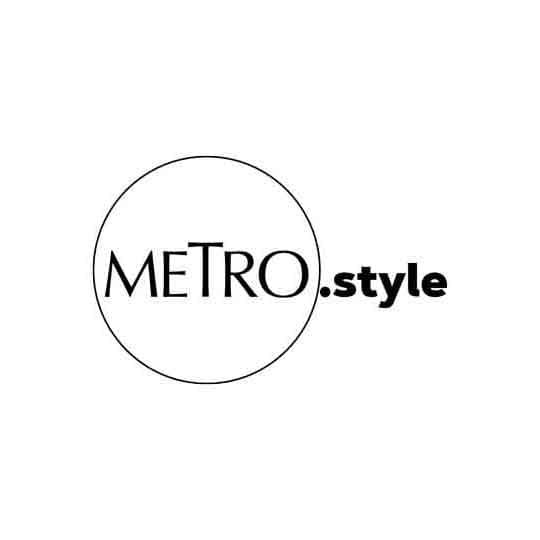 Francis Libiran wearing his own creation at the ABS-CBN Ball 2019. Here he was posing at Gideon Hermosa's tunnel setup for Metro | Photo courtesy of Francis Libiran
What does the concept "Modern Filipiniana" mean to you? What is your take on this dress code?
"Modern Filipiniana is a symbolic representation of our cultural identity and a continuous reflection of the arts and life of our people. As our society evolves and progresses, so does our clothing. Creating a Modern Filipiniana outfit is a way to bridge the gap between tradition and contemporary, all while bearing in mind the history of Filipino fashion and its revered elegance. It is not simply changing what we already are familiar with, but translating the great culture of our past into a story that the current generation can understand and appreciate. A balanced coexistence of the history and the present, it is the innovation of the classic while preserving the core of a Filipiniana."



What do you love most about this look or style?
"More than its aesthetic purposes, the Modern Filipiniana look is symbolic—a reminder that our country is rich in culture and natural beauty. We love how this look preserves our story as a nation through the use of different indigenous textiles and ethnic materials while incorporating them into a modern perspective. Keeping the traditional Filipino clothing alive, it continues to pay homage to our tribal patterns, local fibers, traditional silhouettes, and weaving techniques.
"Moreover, the style can be interpreted in many ways since our cultural narrative is constantly evolving as our society progresses. While preserving the essence of a Filipiniana, it continues to become more relevant to the needs and lifestyle of a modern Filipino. Lastly, we love how the Modern Filipiniana look continues to elevate the concept of Filipiniana beyond the confines of 'Buwan ng Wika' and Independence Day celebrations and formal events such as weddings, presidential inaugurations, and SONAs. It has become a welcome fashion step forward. It brings a new consciousness, acceptance, and appreciation to the younger generations who may not see yet its relevance and beauty and the pride that comes with wearing one."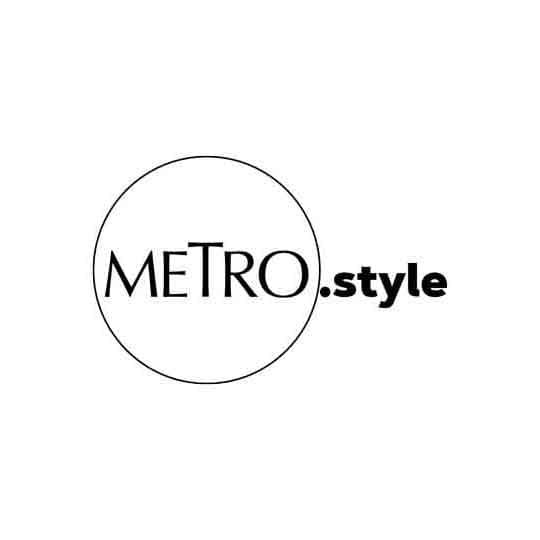 Charo Santos-Concio with Piolo Pascual | Photo by Magic Liwanag
Please talk about each of your designs for this year's Ball. What is/are the distinctly Modern Filipiniana elements in their outfits? What materials did you use?
"Having Filipiniana as this year's dress code for the ABS-CBN Ball, we will be using local fabrics and classic silhouettes of Filipiniana and Barong Tagalog while innovating through combining them with different kinds of unique Philippine-inspired patterns and other indigenous materials. With this, our designs present a modern take on the Philippine national dresses, and celebrate pure Filipino pride. We will be using well-known fibers grown in the Philippines. Our team made use of the fabrics' durability and flexibility in creating various draping techniques, producing countless unique designs while utilizing resources that are proudly made in the Philippines. Another element is taking inspiration from Philippine culture. Incorporating inspirations from our ancestors, such as the use of tribal patterns in our embroideries, is our way of using art to tell stories while preserving our rich Filipino history. Our exquisite and intricate embroidery designs and techniques dramatically add character to each garment we produce, innovating yet preserving a national tradition."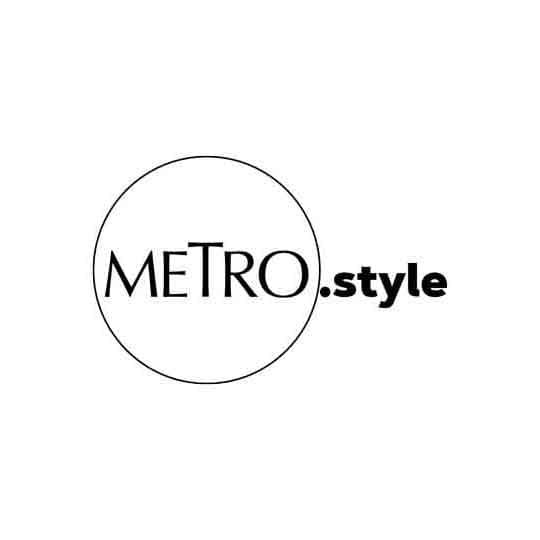 Richard Poon with Maricar Reyes-Poon (in Francis Libiran) | Photo by Magic Liwanag
What tips can you share when it comes to pulling of this look?
"The best way to pulling off this look is by figuring out what Modern Filipiniana design works for your shape first. Your body figure is the key to finding the best silhouette and neckline cut that can highlight the assets you want more emphasis on. Next, one should know how to keep it balanced, whether in terms of accessorizing or designing the outfit. A Modern Filipiniana look may involve experimenting and modernizing, but one should avoid overdoing it. Try revisiting traditional Filipino styles, and giving them a refreshing twist without looking provocative or costume-y. Last but not least, be confident and proud when wearing a Modern Filipiniana. If you are not confident, you will not be able to project the beauty of what you are wearing."
Photographs by Magic Liwanag and Pat Buenaobra