ABS-CBN Ball 2019: These Are Jo Rubio's Takes On "Modern Filipiniana"
A well-known bridal gown designer, he is also the go-to when it comes to contemporary takes on terno. For the Ball, he dressed his muses in two fiery red creations
Who could forget the white midi terno dress Heart Evangelista wore to the State of the Nation Address (SONA) in 2017? It was an elegant and modern-chic look that left a lasting impression, so much so Christian Bautista's wife Kat Ramnani even confessed she got inspired by this creation for her outfit at their Tagaytay wedding reception.
These are just two of the beautiful Filipiniana outfits that have made their way out from fashion designer Jo Rubio's workshop to the consciousness and filed pegs of many modern Filipinas. Jo is skilled in bridalwear, formal wear, and menswear, but his romantic, sophisticated, and modern-chic take on Filipiniana is also not to be missed.
For Jo, a beautiful terno must have the following elements: "perfect execution, symmetry, artistic flair and degree of difficulty." These are always present in his Filipiniana creations, which is why he is also the go-to designer of The Philippine Madrigal Singers for their various performances that require outfits that stunningly showcase the beauty of the traditional Filipino clothing.
With the dress code of the ABS-CBN Ball 2019 identified as "Modern Filipiniana," it was not surprising that Jo was one of the designers who was tapped to create outfits for some of the brightest celebrities in the country. The dress code chosen is aligned with the theme of the Ball, which is the celebration of ABS-CBN's 65th year of being in service to the Filipino people. The event was organized to raise funds for the Bantay Edukasyon program of Bantay Bata.
In this exclusive interview with Metro.Style, Jo shared his thoughts about Modern Filipiniana and why it's relevant to promote its beauty now more than ever.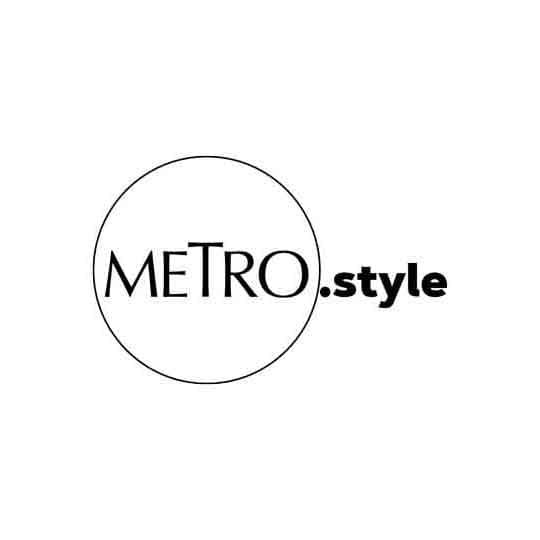 Bianca Manalo in Jo Rubio | Magic Liwanag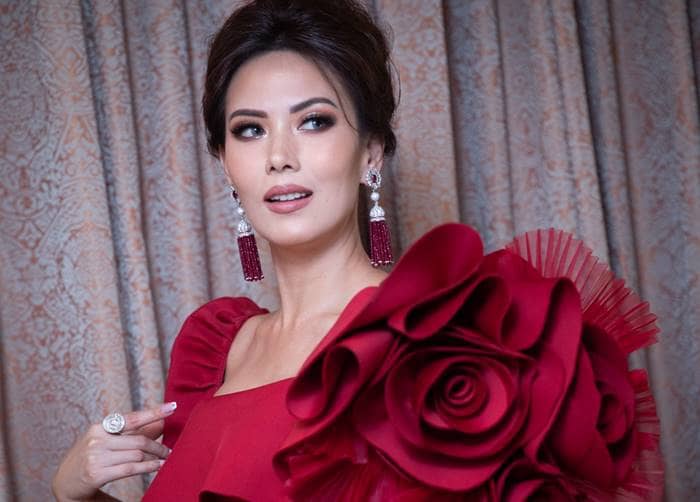 Bianca Manalo in Jo Rubio
Bianca Manalo in Jo Rubio
1. What does the concept "Modern Filipiniana" mean to you? What is your take on this dress code?
"Modern Filipiniana for me is blending in contemporary elements with the traditional essence of our national costume. It is our identity and we must be able to highlight the uniqueness and diversity of our culture. It is a modern spin to something familiar and iconic to our heritage, making it more fresh and current. Just like in fashion, we must always be relevant. Since the ABS-CBN Ball 2019 is a red carpet moment for the stars and celebrities, our take on the dress code channels glamour, elegance, and romance and at the same time pays homage to our national costumes and heritage."
2. What do you love most about this look or style?
"The Ball is one of the much awaited fashion moments in the country, and as a nationalistic Filipino, I see this as a great opportunity to showcase the beautiful Filipino artistry as its finest. The audience would focus on the formal wear of the celebrities, and somehow for us designers, we get to celebrate our heritage through our designs. I believe this was a very effective channel to make the younger market or the so-called millennials appreciate our beautiful Filipinianas. What I love about the Filipiniana look is that it's truly elegant and it embodies our culture and who we are as Filipinos. There is nothing more romantic and elegant than seeing a fine lady proudly wearing a beautiful terno."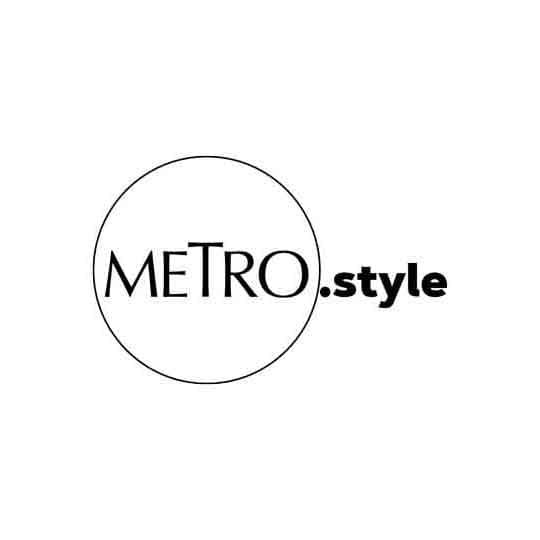 Marvin Agustin and Jolina Magdangal-Escueta (in Jo Rubio) | Photo by Magic Liwanag
3. Please talk about the designs you've created for the ABS-CBN Ball 2019.
"For this year's Ball, we have created elegant ternos. The terno is the most iconic national dress and it's just befitting to pay homage to the ever elegant butterfly sleeves. We also took inspiration from the Philippine coral reefs, abanico, and our most treasured South Sea Pearls. Lastly, we have created a couture piece with our very own signature Jo Rubio 'Rose' draping."
4. What tip can you share when pulling off this look?
"When wearing Filipiniana, I always want my muse to be at her elegant best. They should be properly bejewelled or accessorized. And to pull it off, one should be very modest in her demeanor. After all, one should perfectly represent a modern Filipina not only to for the fans but for the rest of the world."
Photographs by Magic Liwanag, additional photos courtesy of Jo Rubio