ABS-CBN Ball 2019: Vania Romoff Tells The Stories Behind Her "Modern Filipiniana" Designs
Even with modern fashion trends taking over traditional wear, this designer believes that the Filipiniana's most timeless qualities have a place in today's red carpet events
Effortless and empowering—two words that 2018 Metrowear designer Vania Romoff uses to describe the Filipiniana, the Philippines' national attire famous for its intricacy, pretty sleeves, clean silhouette, and ability to make its wearer feel like an absolute queen.
Turn your attention to the ABS-CBN Ball 2019, one of Philippine showbiz's most anticipated events every year that's constantly a hotbed of style inspirations, fashion statements, and bold displays of designers' creativity. Rather than feature predictable Hollywood-influenced gowns of glamour, the Ball's red carpet was instead a showcase of "Modern Filipiniana," a dress code implemented to highlight the elegance of local and traditional attire.
For Vania, a true believer in the beauty of all things Filipino, nothing could have been more exciting than the opportunity to use her talent to interpret the Filipiniana according to today's trends.
With the help of her skilled hands and artistic eye, Vania created numbers for some of the industry's brightest stars including Ruffa Gutierrez, Leila Alcasid, Shaina Magdayao, and up-and-coming Darna actress, Jane de Leon.
Here, Vania shares more about the experience dressing up stars in this year's ABS-CBN Ball: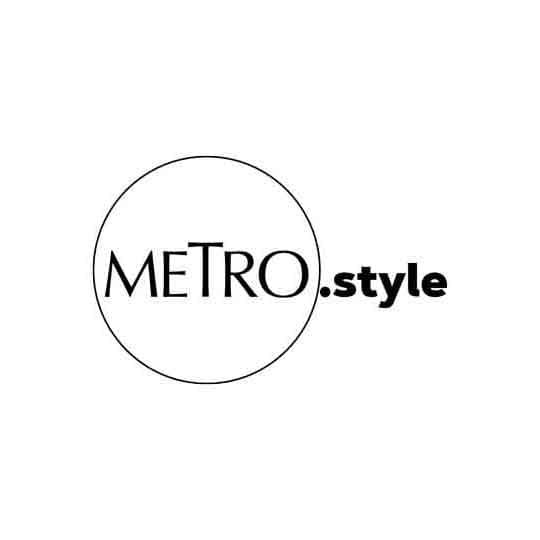 Jane de Leon, Leila Alcasid, Ruffa Gutierrez, and Shaina Magdayao at the Metro photo booth | Photos by Rxandy Capinpin
What does the concept Modern Filipiniana mean to you?
"It means paying homage to the beauty of our heritage and incorporating cuts, styles, and fabrics that are current."
What do you love most about this look?
"The Filipiniana, in my opinion, makes any woman who wears it look incredibly elegant."
What tips can you share when it comes to pulling of a Modern Filipiniana ensemble?
"I think with all Filipiniana looks, one doesn't really need much to pull it off. The mestiza sleeve is transformative for anyone who wears it. It [immediately] brings about a certain sense of pride and elegance for the wearer."
Talk about each of your designs for this year. What are the distinctly Modern Filipiniana elements in their gowns or outfits? What materials did you use?
Leila Alcasid
"For Leila, we used yards of piña to create the bodice. This was manipulated into pleats, which is something that isn't usually done with the indigenous fabric. We created the corset entirely out of piña which made it look quite modern. I also created mestiza sleeves and draped the whole 45 width of the piña along the back, so it looked like a fluid cape. I used knife pleated chiffon as the skirt to create continuity."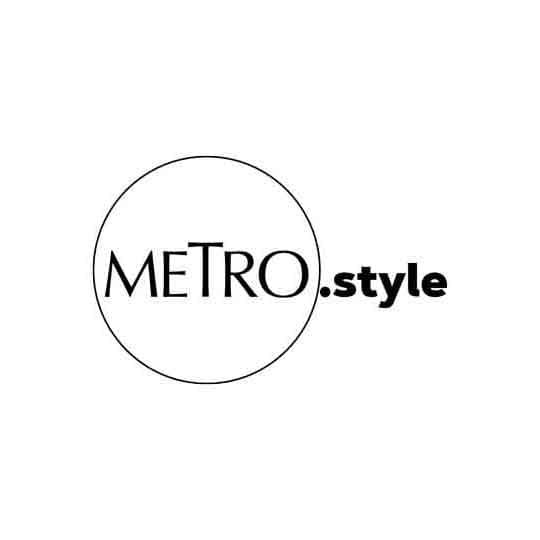 Leila and Curtismith | Photo by Magic Liwanag
Ruffa Gutierrez
"I wanted her to look like a vintage Hollywood heroine, which is why I did an opera coat and incorporated the Filipiniana sleeves into it. I paired it with a simple black sheath that was draped, so that it opened into a generous in front. She carried this look so well."
Shaina Magdayao
"I made her a vintage-looking Filipiniana. We used a beautiful soft silk in rose gold and I extended the mestiza sleeve into something longer. A soft curved corset also highlighted the custom pearl necklace I had made for her by a jeweler friend, Nicole Whisenhunt."
Jane de Leon
"The direction for her is something simple and age-appropriate, so we decided on a pastel-colored empire-cut gown that had a panuelo-type bodice. We made it in light blue tafetta and did discreet cuts along the side all the way to the back to make it more youthful. It was made to be accessorized with a Jewelmer pearl that was worn on her neck."
Photographs by Magic Liwanag and Rxandy Capinpin