Bayo Has A New Heartfelt Look And We Love It!
Made for mothers, daughters, and lolas, the new Bayo will make you enjoy endless outfit repeating.
Sustainable and inclusive, this is the new Bayo. After three decades in the fashion industry, the well-known brand begins efforts towards being a responsible Filipino brand. The new look came with a defining moment for the brand as Bayo becomes an official participant member of the United Nations Global Compact, UN's 14,000 company-strong initiative for sustainable business management.
Bayo's co-CEO Anna Lagon emphasizes the importance of revolutionizing the way Bayo makes clothes. As a proudly homegrown brand, 90% of Bayo's merchandise is made in the Philippines. For instance, handweaving, is a sustainable practice in that it makes little to no use of electricity and creates less carbon emission than modern production methods. This not only gives livelihood to Filipinos but it proves to be ethical, sustainable, and 100% rooted in heritage.
Efforts were made by the brand to discover weaving communities like Cebu's Argao Weavers and Bulacan's Ambension Silk Enterprise to collaborate with. The weavers created handmade textiles from fabric scraps for Bayo to use in their designs, which in turn, provided a steady income for their communities, and preservation of the craft.
In Bayo's new campaign entitled Made For Life, you can clearly see where the brand's efforts went. The heartfelt campaign featured the brand's newest ambassador Rissa Mananquil-Trillo and with her daughters Celestia and Audra. For Bayo's lookbook, Jedidah Korinihona, Vernice Songco, and Max Galvez showed us how exactly we can style the brand's newest line-up of blouses, rompers, dresses, and coordinates.
Take a look at the gallery down below to get a glimpse at Bayo's Made For Life. Shop the new collection in stores or online at www.styleshops.com.ph. Check out the brand's Instagram or Facebook for more updates.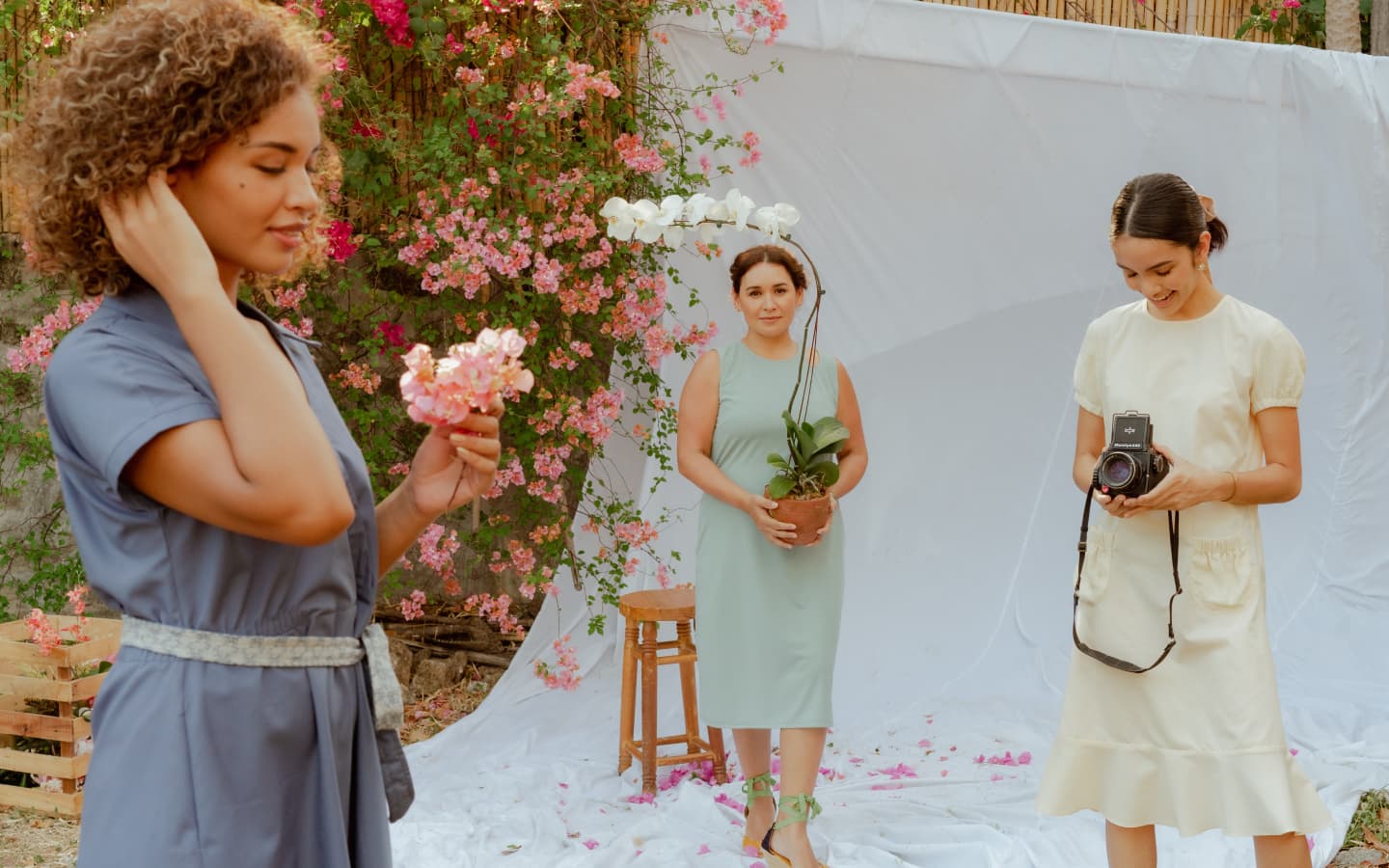 Bayo
Bayo
Photo Courtesy from BAYO Philippines