ABS-CBN's 'The Broken Marriage Vow' Is Set To Celebrate Filipino Fashion In The Show!
We spoke to director Connie Macatuno on the Filipino food, fare, and fashion to be highlighted by Jodi Sta. Maria and the entire cast!
The Philippine rendition of BBC's TV show "Doctor Foster" will embrace everything Filipino: Through ABS-CBN's "The Broken Marriage Vow," expect a full on celebration of Filipino culture and fashion, and everything in between.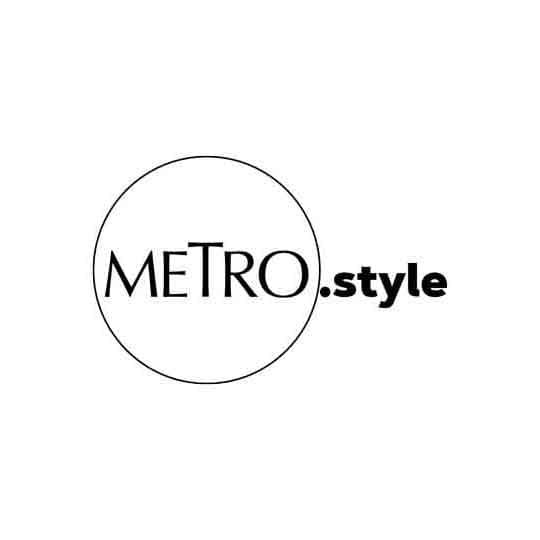 Zanjoe Marudo and Jodi Sta. Maria top bills the Philippines take on "Doctor Foster" entitled "The Broken Marriage Vow" | Jojit Lorenzo
Headed by Jodi Sta. Maria who will portray Dr. Jill Ilustre (Dr. Gemma Foster in the original show), the show follows the story of a married couple whose family and relationship are tested with the discovery of her husband's affair. Zanjoe Marudo joins as David Ilustre (Simon Foster), husband of Dr. Jill; Sue Ramirez plays the mistress Lexy Lucero and Zaijan Jaranilla plays Jill and David's son.
Apart from the intriguing storyline and interesting lineup, the show is set to be a game-changer when it comes to their fashion. A slew of proudly Filipino brands, designers, and craftsmanship are to takeover the cast's wardrobe. "I call the look for the "The Broken Marriage Vow (TBMV)" series Urban Filipina," says Connie Macatuno, the show's director who had the vision of incorporating all things Filipino into the show. "I wanted to show a distinct look of the contemporary Filipina now and how we can strengthen the new way of wearing local."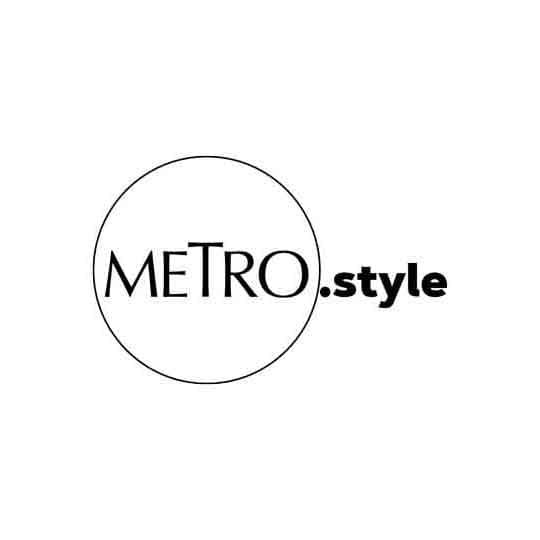 Jodi wears Bagobo beaded skirt from Nino Franco; necklace, bracelet, and ring from JMakitalo Jewelry | Jojit Lorenzo
Not many shows have traversed this sartorial approach but that's about to change with TBMV. In the show's initial cast shoot, we already have a peek of how the show's fashion is shaping up to be: lots of local weaves and texture, set against a truly modern silhouette. But why now, and why with TBMV? "I want to shift the notion that local is inferior and celebrate the stories behind Filipino craftsmanship," Connie adds. This Filipino-ness pours not just in the fashion but into the wholeness of the show: from the dishes and production design all the way to the music and tradition. It is definitely one way of making a globally known franchise truly our own, still.
"Doctor Foster" has been adapted by different territories before the Philippines. France, Russia, Turkey, India, and South Korea's hit version of the drama "The World of the Married," where we saw the best show of power suits on female lead Kim Hee-ae, had all been successes. By letting "The Broken Marriage Vow" embrace Filipino fashion this way and all the culture and story behind it, we are expected to see a wholly refreshing take to a familiar storyline.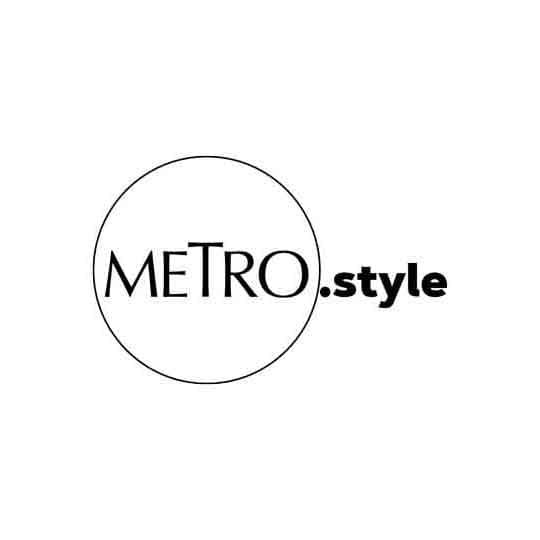 Jodi wears a hand-painted and hand-embroidered tapis from Lokal Home+Art+Fashion; horn necklace, bracelet and thorn ring from JMakitalo Jewelry; Kamuning earrings from Mjorian | Jojit Lorenzo
Metro.Style has an exclusive interview with the show's director Connie Macatuno on how all the elements aligned for TBMV. See our interview below on what we can expect from the costume design and how the grand vision came to be.
Metro.Style: "How is the overall vision for The Broken Marriage Vow different or relevant to today?"
Director Connie Macatuno: "Making a marriage work and keeping a family intact will always be relevant, especially in our culture where there is no divorce. This does not mean that the Philippines is necessarily better at keeping families intact and cultivating healthier relationships. It would then be interesting to follow Dr. Jill's journey and choices to clarify what is important for her as a woman, a mother and as a partner. The spotlight is now on the journey of a contemporary, strong-willed Filipina, the impact of a broken marriage to their family, and the betrayal of a community where she steadily built her credibility and achievements as a career woman. I like looking at it, too, as a series about an empowered Filipina."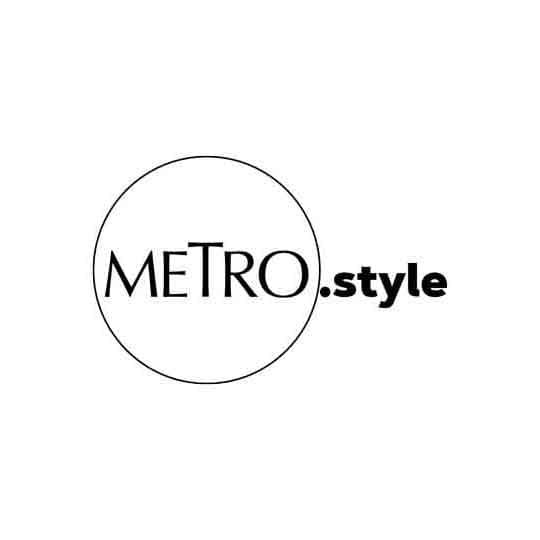 Jodi Sta. Maria plays Dr. Jill Ilustre | Jojit Lorenzo
Metro.Style: What new elements are you introducing to this adaptation to make it feel more Filipino?
"Story-wise, the Philippine adaptation will stay faithful to the Dr. Foster story arc. The language will be predominantly in Tagalog, emotions and the core values of love for family, resilience, and dignity will remain gripping and emotionally connected in a Filipino context. Everything about the overall visuals will be localized in a contemporary way by curating the elements in production and costume design, highlighting distinctly Filipino identity such as well-loved Philippine dishes, Filipino wearables, local traditions and practices, as well as the locations and original Filipino music to be used in the series."
Metro.Style: An exciting news about the series is the fashion. How are you highlighting "global Filipino fashion" in the story?
"Backgrounder: The way a woman carries herself and chooses to express herself through her clothing style is a quick way to assess her individual taste, character, success, and personality. I was a young teen when the '80s era boomed, where imported brands are deemed superior to local brands in look, quality, and social stature. It was the height of colonial mentality where the concept of local means poor quality or "bakya". While I was living in a traditional Filipino conservative home, going through traditional practices and making everything from scratch, I was building my world view immersed in everything not Filipino: watching American canned TV shows, rented American films in betamax and VHS, listened to FM stations for non-OPM and eventually to MTV while reading American magazines and literature. These days, I still overhear older people saying that having a luxe brand bag on your arm is a symbol that shouts success and power. I'm not easily attracted to brands but more to its fit and comfortability (which just sometimes happen to be luxe brands).
I call the look for the TBMV series Urban Filipina. I wanted to show a distinct look of the contemporary Filipina now and how we can strengthen the new way of wearing local. To wear fashion that goes back to its roots. Authenticity and originality are key in curating the look from the selected local designers whose work has global appeal."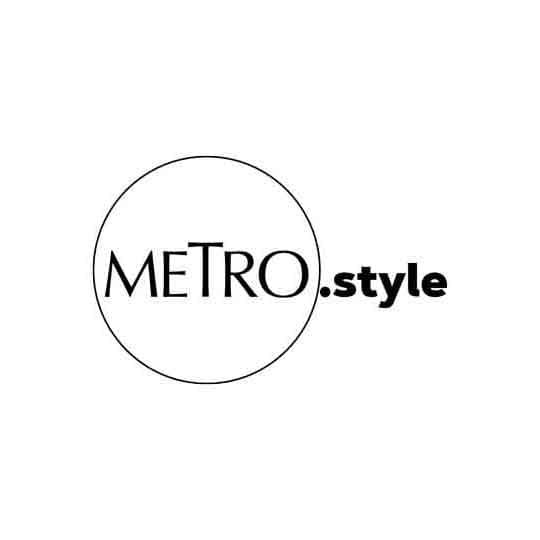 Zanjoe Marudo plays David Ilustre, husband to Dr. Jill; Embroidered T-shirt from Nino Franco | Jojit Lorenzo
Metro.Style: How is Dr. Jill Lustre our own modern Filipina? Any hints on the list of designers and brands you are working with for the show?
"Key words that come to mind when thinking about her look are original, authentic, effortless, and very woman. I want to shift the context of power dressing away from the mannish looks but more towards a woman who carries herself with confidence and empathy. She knows good quality when she sees one regardless of brand. She has a genuine love for the cultural communities and strong connection with her Filipino cultural heritage, as she is also a Doctor to the Barrio. She will wear Filipino brands with traditional local weaves mixed with global brands for a contemporary vibe. We will break away from the stereotype of wearing Filipino clothes only for Linggo ng Wika or SONA, or worn only by beauty queens during their reign, but as daily wearables here in TBMV series.
To build the look, I carefully selected several Filipino designers I have been co-exhibitors with at Artefino for the past 5 years. I am grateful that through Artefino, we were able to find a platform to find our voice to showcase our creativity and strive to bring excellence to our local products. The curated look for the series highlights the collaboration between designers, artisans, and cultural communities to spotlight Filipino craftsmanship using local weaves and materials. We picked brands that are authentic and original in their creativity, genuine in preserving Filipino traditional and cultural heritage, and working with different cultural communities for sustainability and regeneration. The cultural stories and style of life depicted in the embroidery, beadwork, weaving and craftsmanship will add a second layer of texture in telling the story of the Filipino culture in the series. By featuring these creations, we hope to tap into the soft power of inspiring the audience to embrace more the 'buy local, wear local' movement, to affirm the cultural communities in their creative contribution so that they will continue to make more, and hopefully to entice our viewers to take interest about the cultural stories behind the creations and be proud of their roots.
When Deo Endrinal spoke to me about the Dr. Foster adaptation for the first time, he hinted on the possibility of using some of my hand-painted clothes for the series, just like what I did in my past films. I knew that the project a great vehicel to bring awareness of our local fashion and it needed a wider scope of Filipino creativity to push the Filipino look. I am a big fan of these Filipino designers and have bought some pieces from my own personal use. Ever since I became aware of their brands, that I was dreaming to have their specific creations in the series. You can imagine my excitement when they said yes! What made it possible is the generosity and the unity amongst the designers to support the vision of highlighting wearable Filipino luxe brands into this Filipino adaptation of Dr. Foster. For the first time you will see them in mainstream TV instead of the usual editorials, mixed in with other global brands. You will now see well-loved original creations at the TBMV series of Jo-rel Espina, Filip+Inna, Rhett Eala, Nino Franco, Zarah Juan and my brand Lokal Home+Art+Fashion. We were also able to tap the Filipino Accessory Makers of the Philippines (FAMph), which I am also a part of, and thru the help of Ms. Gina Nebrida. Joyce Makitalo custom-made the thorn inspired wedding ring of Dr. Jill. You will see also the world-class work of Ken Samudio, Maco Custodio, Adante Leyesa, Farah Abu, Agsam, Mjorian, Alchemista, Beatriz, Tina Campos Creations Jewelry among the roster."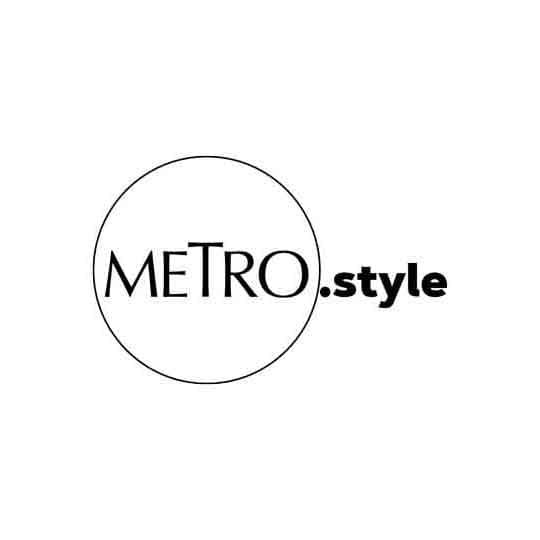 Sure Ramirez plays Lexy Lucero, the mistress of David Ilustre; Dress from Job Dacon; jewelry from Royal Gem | Jojit Lorenzo
Metro.Style: How did this grand vision of global Filipino fashion come about and incorporated into the making of the show? Why is it important for a show like The Broken Marriage Vow to be a platform for truly Filipino talent and craftsmanship in fashion?
"Backgrounder: In 1994, I was an Associate Producer for Teysi ng Tahanan and during a filming for its 4th Anniversary in Davao, I came across the Aldevinco Market. In the many Filipino items one can buy in that market, I intuitively connected with an embroidered top with red piping and a brass arm band. I was told it was embroidered by the Tboli community in Cotabato, which I was ignorant about at that time. It was something I have never seen in my life. I resonated with the energy, passion, perseverance and sense of calm evident in its intricacy. For a struggling AP at that time I bought 2 pieces for P5,000 costing me a half month salary. I often get teased "ethnic" whenever I wear the Tboli top at work with faded jeans. Im guessing it was probably because of my flat nose, too. 7 years later it lead me to upcycle this top into my branded denim jacket. To this day, 27 years later, the other top is still wearable.
With this experience, I want to shift the notion that local is inferior and celebrate the stories behind Filipino craftsmanship. If one can afford a global luxe brand bag, then why not buy a Filipino premium brand bag instead? This pandemic has shown a relevant shift to buy local for sustainability.
In this series, I want to take the initiative to showcase original Local brands side by side with global luxe brands, to help put out that local is global. TBMV will be watched through iwantTFC as well and is a great way to bring awareness to our Filipino communities worldwide that we have original Filipino wearables and accessories with excellent quality in collaboration with different cultural communities in Luzon, Visayas and Mindanao. Gone are the days that our local fashion is considered poor quality and "bakya." This pandemic has united collaborators, artisans, designers and communities to lift each other, affirm each other in order to survive and regenerate from this economic slump.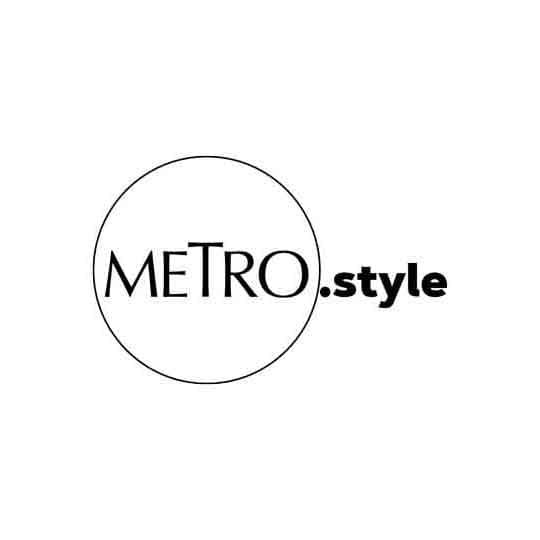 "The Broken Marriage Vow" is set to highlight all things Filipino from the production design, to the music and the costume design | Jojit Lorenzo
It's about time for local films and local video content to consciously and consistently integrate Filipino wearables in our storytelling. This will help connect audiences to Filipino artistry that are excellently done and encourage appreciation and support Filipino made products."
Art by Raff Colmenar
Fashion Stylist: Patricia Coronado
Style Associate: Gino Valloyas
Beauty: Mark Ghil Sayo
Special thanks to Dreamscape Entertainment