Camille Co Partnered With This Brand For A Collection Of Urban Chic Pieces
Discerning fashionistas will love these outfits exclusively available via Love, Bonito!
It has been quite an eventful year for style influencer Camille Co, as she got married to the love of her life Joni Koro just a few months ago in picturesque Siena, Italy! They have since then set up a cool new Chinese restaurant called The Canton Club in Alabang, and have continued on with their entrepreneurial path with their Danish furniture brand Curio Cavern! Safe to say Camille shows no signs of slowing down anytime soon!
Just recently, she also announced a brand new collaboration with Singaporean fashion brand Love, Bonito—a brand that 'empowers modern Asian women at every milestone in her life.' It came as a natural partnership between two fashion powerhouses, and with the #LBxItsCamilleCo collab, pieces are surely set to fly off the virtual shelves!
Being a long-time friend and fan myself, it was a natural choice for me to partner with a fashion authority such as Love, Bonito; a brand made for women, by women. I have the privilege of sharing my style and life journey with my audience, encouraging them to have fun with fashion and be themselves. This collaboration is a reflection of my own appetite for versatility and a range of styles, on a spectrum of feminine to androgynous that Love, Bonito is able to design for. - Camille Co

And in true Love, Bonito form, the brand has partnered with Camille to bring you elevated essentials and statement pieces at an affordable price point, effortlessly merging style and substance in this capsule collection.
Career women would love elements of pleating, semi-sheer crepe, and texture. Smart separates in checkered patterns and structured blazers are available for the girl bosses out there. Romantic dressers would be pleased to find that there are pieces with delicate foil stamping and glittery knits.
Check out the collection below: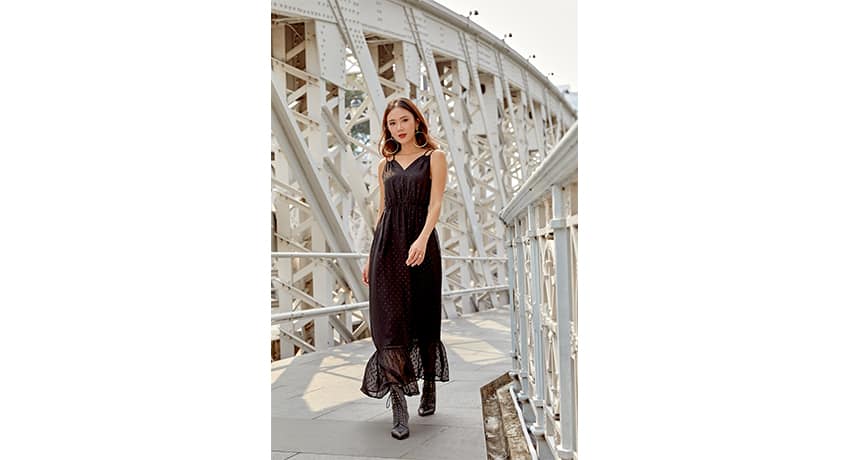 Shop the collection here.