HaloHalo's Cara Sumabat Makes Filipino Craftsmanship And Branding So Cool!
The young entrepreneur shows us how to create a cohesive identity across multiple pieces.
This March is Women's Month. To celebrate this, Metro.Style shares stories of fascinating women in the field of fashion who are trailblazers and game-changers in their own right. While it might still be a tricky time in fashion today, we celebrate the achievements of these women of style despite it all. Happy International Women's Month!
Entrepreneur Cara Sumabat-Limjap co-founded HaloHalo, a homegrown brand, which started as a line of handbags made from banig, that has now expanded into a couple of sub-brands, which include homeware and clothing. True to its name, HaloHalo showcases a mix of disparate pieces, which come together to form a distinct identity. This woman behind the brand shows that yes, Filipino design can be modern and cool, too.
Just scroll through HaloHalo's website, and you'll see how, side-by-side, the brand and its sub-brands—GoodTimes (clothing) and HaloHaloHome (homeware)—create a cohesive and distinctly Filipino look that is both functional and incredibly chic. Whether its the fashion items such as clothes, hats, and handbags, or the homegoods and furniture such as trays, lounge chairs, and bar carts—all of Cara's designs have an ethos centered on Filipino craftsmanship and materials, with a heavy emphasis on sustainability.
How she came up with the idea for her company? "The business came about very organically," she says. "I simply wanted to make things out of pure curiosity! I was just lucky enough that people liked what I made and that I was able to make more."
Perhaps surprisingly, this curiosity isn't fueled by the outerworld. To make each piece, Cara finds herself "looking inward" as a starting point. From there, each piece remains "in my head for a long time before they're fully ready to be born."
Tap through Cara's looks in the gallery below.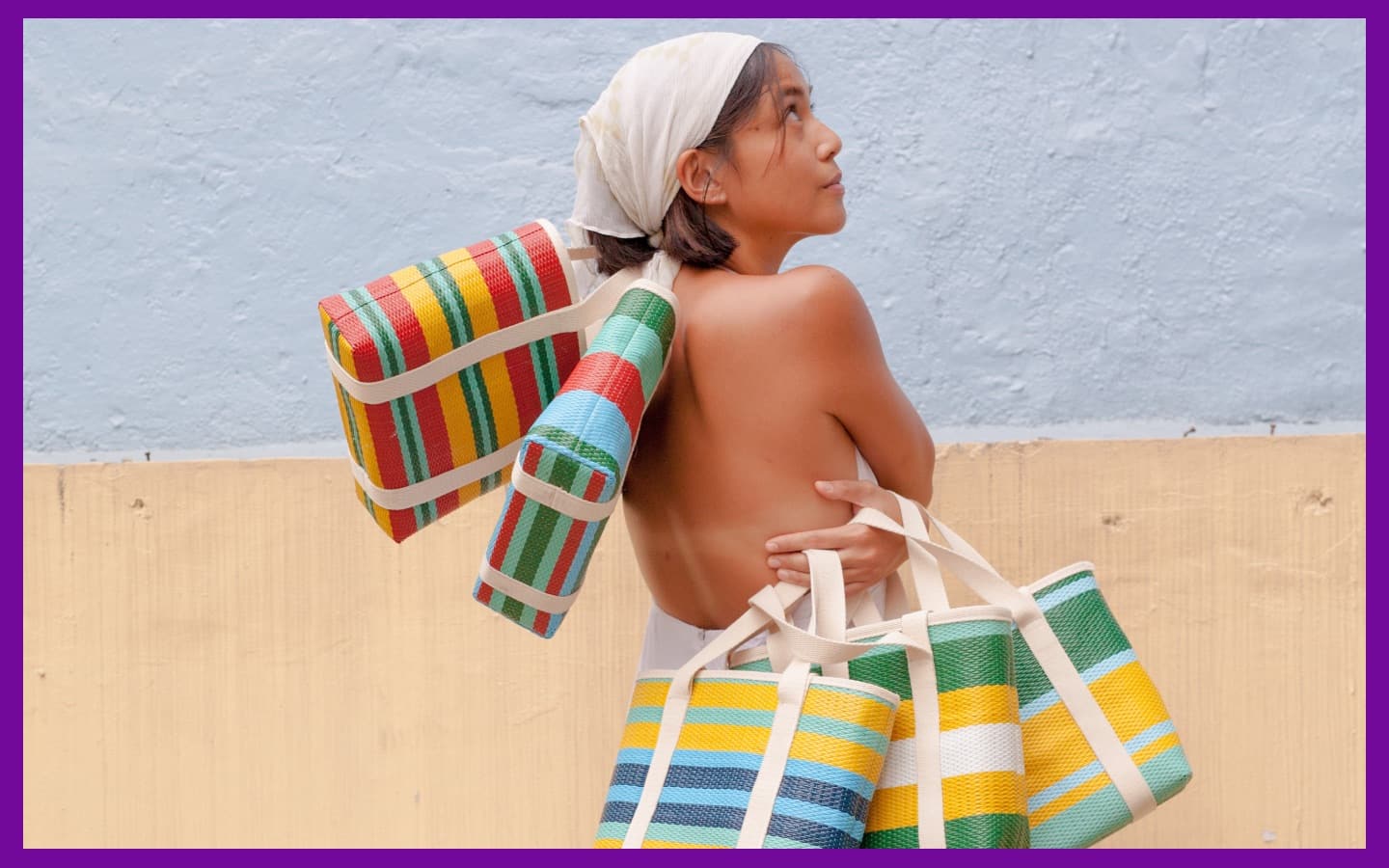 Cara Sumabat
Cara Sumabat