Here Are The 10 Best Face Mask Looks From Our Favorite Local Celebrities—Let's Take Cues!
Running out of ways on how to style your face masks? We got you.
It's almost been a year since it became mandatory to wear face masks in public places and we're running out of ways to use, style, and feel good in them! Believe it or not, it can still be a challenge for some of us to find the perfect face mask to use every day—some are just too tight or too loose while some just don't protect you enough. Some of the things you also would want to consider are the materials used in your cloth face masks. There are many fabric options ranging from like cotton, canvas, medical-grade, satin, polyester, neoprene and the new revolution in tech like nano, or N95 face masks.
It definitely won't hurt to have a stylish way to wear face masks for special occasions or for days when you want to do a little bit more. Keep in mind that detachable filters are readily available online so you won't have to worry about feeling vulnerable! PRO tip: shop cloth face masks from Toqa or Kin Series if you want pieces that are specially constructed with filter pockets. It won't hurt to take the extra mile nowadays especially when our lives depend on it!
While you're doing the most for protection, you might as well consider how you would style face masks in a refreshing way. Take a look at the gallery down below and see how our favorite local celebrities style theirs! From Catriona Gray's yakan face masks, Pia Wurtzbach's custom face mask and coat duo from Jo Rubio, the Gibbs' sisters and their Neon Island face masks, to Heart Evangelista's personal top picks, and more, we made sure you won't ever run out of new normal style inspirations ever again. Our most important tip? Keep your mask on for yourself and for others!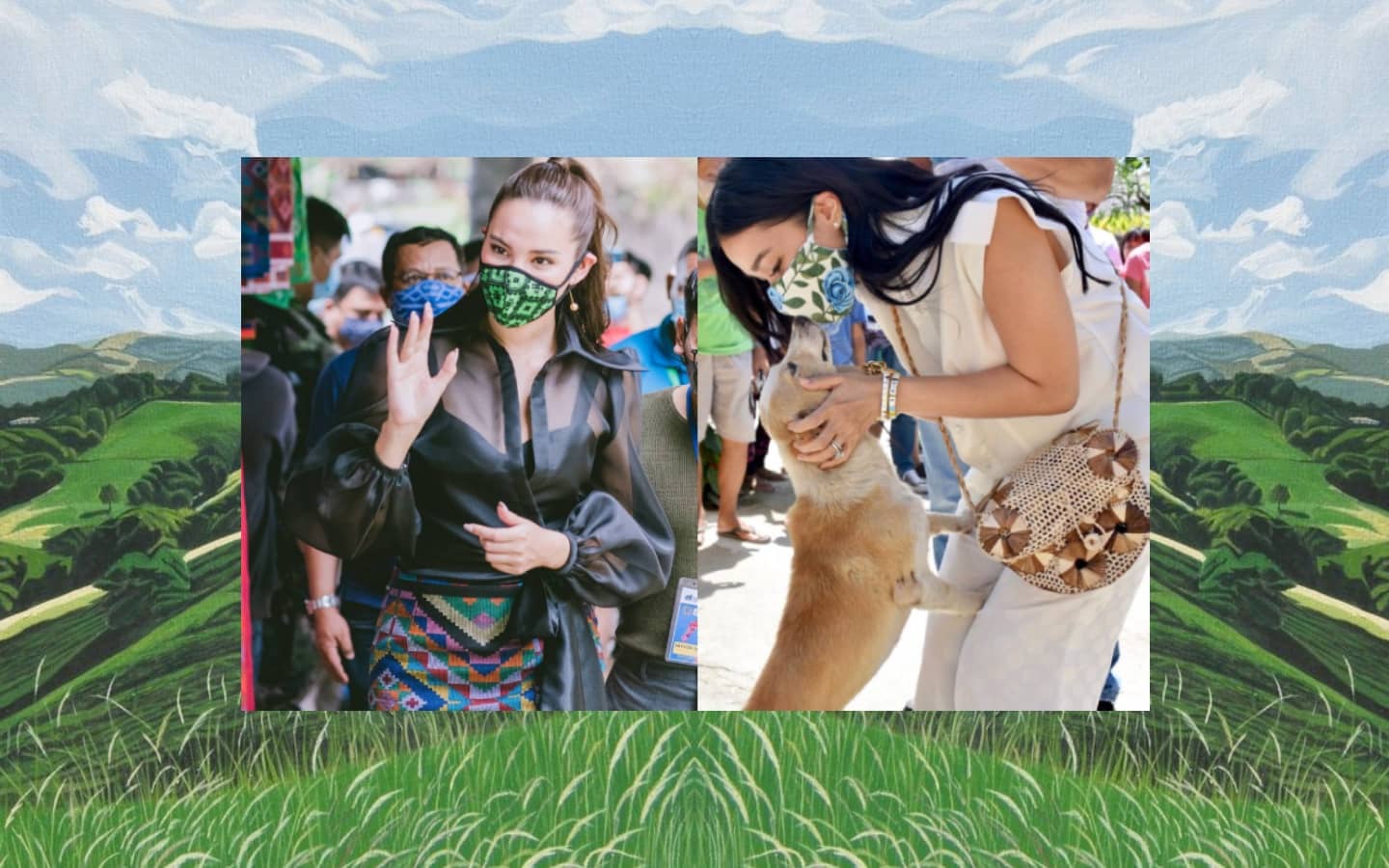 Photo Gallery
Photo Gallery