This Bridal Collection Isn't For The Faint Of Heart
Are you an unconventional bride? You may just find home in Chris Nick's newest collection.
Words like "pretty" and "sweet" don't hit the mark in Chris Nick's newest bridal collation. If you're looking more for seductive, modern, and chic—then that's more like it. Chris Nick Bridal 2022 is all about that bride with an edge. Merging the understated and elegance into one, this collection is designed to elevate tried-and-tested silhouettes.
A bandeau often doesn't find comfort in bridal wear but it definitely is at home in this collection—even more so when paired with a micro-mini skirt. Deconstructed Filipiniana sleeves also give its much-deserved moment in this wedding capsule, becoming more and more a Chris Nick signature.
Not everything is all about pushing the boundaries of the wedding gown in this collection. Part of it is also celebrating Old Hollywood glamour. Here comes corseted ball looks and column dresses to those still looking for a sense of familiarity.
On your wedding day, you have to look your absolute best. But if you feel bold? Daring? Or sexy, too? That makes all the wedding day hype even more worth it.
For more information visit, chris-nick.com.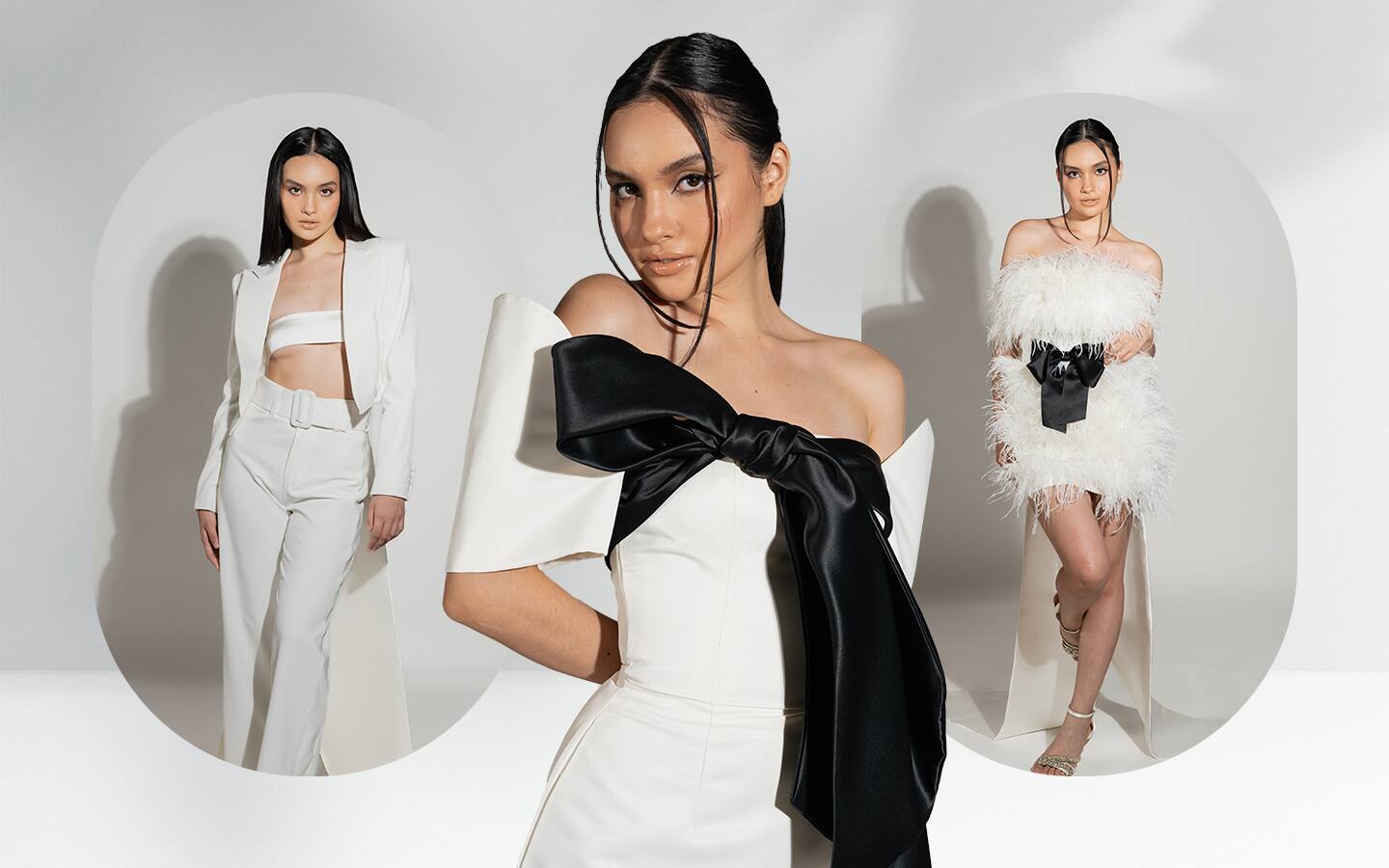 Chris Nick
Chris Nick