Comfort Care Co Lab: The Top 10 Fashion Tips To Clothes That Last By Manila's Fashion Experts
Laureen Uy, Daryl Chang, Rajo Laurel and more show us how to give our clothes more care, for us to get more wears out of them!
At a time when we need a pick-me-upper everyday, clothes come to the rescue. There's this positive power that our clothes have—they make us more confident, we are able to express ourselves through them, and if we look great, we also feel great. Thanks to the new Comfort Care Co Lab, we are able to zoom in on how to make the most out for clothing: to love them more by taking great care for them.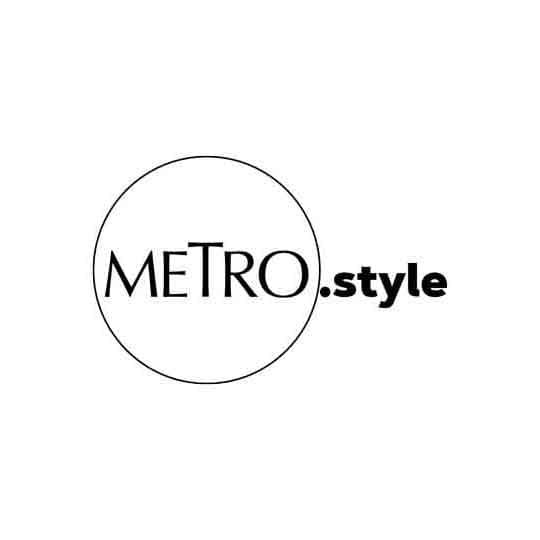 Rajo Laurel, Laureen Uy, and Daryl Chang are your new clothes care experts to teach us how to properly keep our clothes clean and fresh!
With the help of Manila's top style and fashion experts, clothes care is no longer a myth but a must and something to take with us as habits. Vlogger and content creator Laureen Uy with Clothes Care Expert from the Unilever Research & Development Iah Guevarra-Antonio debunk the biggest clothes care myths and show us how it's now so easy to keep longer-lasting clothes. Fashion stylist Daryl Chang and fashion designer Rajo Laurel say that although our clothes have different fabrics with different needs, it also all boils down to one trick on taking proper care of them. And lastly, Laureen and Daryl show us how our well-loved pieces can be styled and re-worn again and again to make them look and feel even more brand new.
These fashion experts all agree: When we understand how our clothes work and give them proper care, we can keep them new for longer. These style tips were create with the clothes lovers in mind. It's not everyday we can hear from Manila's best tastemakers all in one lab. Here are Laureen, Iah, Daryl, and Rajo's 10 expert fashion tips on how to give your clothes more care to get more wears out of them—bonus: there are some styling tips, too!
1. Know that well-loved clothes give you a different kind of confidence
Yes! To reiterate, when you know you look great, you will feel great. This quiet confidence will show in the way you walk, the way you move, and even when you speak. With proper clothes care you can keep that same feeling. Isn't that great news? Prolonging the lifespan of your pieces makes them great investments.
2. To keep your dark clothes dark, turn them inside out!
Adding coffee to your washer is a no, no and a total myth. We do not have to go that route to maintain that darkness of our clothing. Use cold water when you wash them and turn them inside out so lessen fading. Even better, use a detergent that is proven to prevent fading rightaway.
3. To keep your clothes white, aspirin is NOT the solution
There's this ongoing rumor that before washing your clothes, soak them in hot water with aspirin to make them super white. This gives you more headache than you imagine. To keep your whites white, use detergent that readily prevents yellowing.
4. Adding more detergent to clothes will NOT make them cleaner
We've all been guilty of this: adding an extra scoop of detergent thinking it will solve all our clothes cleaning woes. No, quality detergent makes our clothes cleaner.
5. When cotton fabric is stained, wash them rightaway
We all love anything cotton. It's light, breezy, and comfortable. But cotton absorbs liquid so easily. When your favorite cotton piece is stained, wash them rightaway to lessen the stain spots.
6. For clothes with print, turn them inside out, too, to protect the print
All clothes experience wear and tear. There are now ways, though, to lessen the tear part while keeping the same wears. Simply turn them inside out for the print to be protected and only use cold water. Printed tees when exposed to heat also adds to its fading, like when you put them in the drier. Here's a pro tip from our experts: Simply hang them to dry!
7. Happy colors elevate your basics
Now that we're all at home in our favorite co-ords and loungewear sets, it's time to lift them up. Adding happy colors to your familiar pieces add a new energy to them and that energy goes to you, too! Won't it be great to keep these colors the same way forever?
8. Athleisure is still a go-to trend these days
It's fashionable and functional, also so easy to style! These comfortable workout pieces with a kick of accessories take them out of the gym context into something more fashion. Add a blazer to even elevate your look further.
9. A vibrant top and relaxed bottoms are your new Zoom uniform
We're claiming it: Zoom Outfit of the Day (ZOTD) is your new OOTD. We all want to look stylish at home without giving up on ease. A pop of color on your top while in super relaxed bottoms make you Zoom-ready while also so comfortable. You can keep that energetic color and easiness of your fabrics to last even longer.
10. Only the right detergent lets you keep your clothes for longer
Our fashion experts Laureen, Iah, Daryl and Rajo were unanimous: Comfort Care Detergent is the ultimate secret tip for longer-lasting clothes. Its anti-aging technology deeply cleans and protects clothes from the five signs of clothes aging: bubbling (himulmol), color fading, roughness, yellowing, and shape loss. The right detergent such as Comfort lets us wear our clothes more confidently while keeping their color and shape. When we give our clothes proper care, we get more wears out of them, definitely!