This Jewelry Brand Just Staged The Most Romantic Fashion Show!
DiaGold Jewelry showcases its latest pieces with the collections of Cary Santiago, Jun Escario, Michael Leyva, Joey Samson, and Francis Libiran.
Cebu-based fine jewelry brand DiaGold marked their official launch in Manila with a fashion show that highlighted the brand's array of diamond-intensive designs.
Having started in 1967 and launched in 2008 in Cebu, DiaGold has been home to exquisite jewelry designs from earrings, necklaces, pendants, bracelets, rings, and wedding rings. DiaGold which is derived from two words—diamond and gold—represents the brand's outstanding artistry and craftmanship with the use of luscious diamond pieces in 14k and 18k gold settings.
Known for their romantic take on jewelry, the brand sets a high standard in prioritizing resonance with its clientele's personal journey. DiaGold's latest collections: Love Eternity, La Vie En Rose, Duet Ring, Illusion, and Candy Dreams, prove that distinctiveness and self-expression is at the core of the brand. DiaGold also offers engravings, personalized initials, and custom made jewelry for an added touch.
"There is a story behind every design and every piece," says Jennifer Ty, the Chief Executive Officer. She continues, "We see jewelry as a chronicler of every woman's life. While it's true that jewelry is a great investment, we regard it more as investment in moments and memories, so we ensure each item is special and exceptional."
To dress up DiaGold's latest creations, the brand invited some of the country's most esteemed fashion designers including Cebu's finest of course! The show featured the collections of Francis Libiran, Jun Escario, Michael Leyva, Joey Samson, and Cary Santiago. Present at the fashion show is DiaGold's ambassadress Miss Universe 2015 Pia Wurtzbach, who graced the runway with Francis Libiran's intricate art deco gown. In the gallery down below take a look at how each designer interpreted DiaGold's spirit of glamour and romance.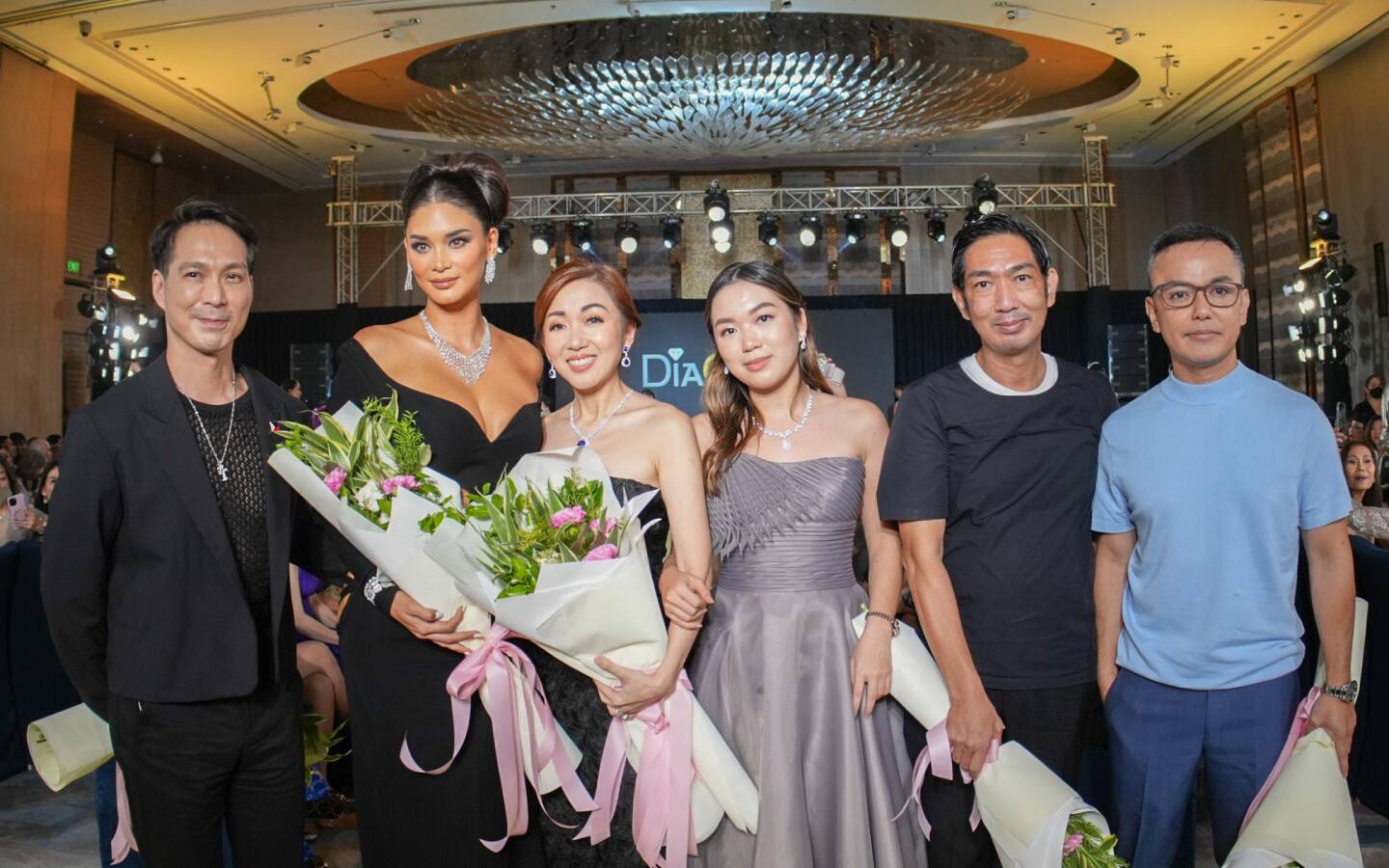 DiaGold Fashion Show
DiaGold Fashion Show
Photo Courtesy of DiaGold