Here's How To Master Couple Looks Like DonBelle!
Take it from these on-screen sweethearts!
Matchy-matchy usually describes perfectly complementary clothing, but Donny Pangilinan and Belle Mariano of He's Into Her makes the case for next level matching outfits. For their first Metro.Style cover, the two young stars posed in preppy yet rebellious head-to-toe looks. Each of the three paired looks perfectly embodied what their characters in He's Into Her might have looked like in real life—and upping the fashion! From tweed blazers and skirts, crisp buttondowns, and plaid dresses for Belle to matching tailored suits, vests, dress shoes, and sneakers on Donny, you name it, we've got it! Heavily inspired by their show, Donny and Belle looked like the students you either want to be friends with or you want to fall in love with.
If you're planning to match looks with your bae, you have to make sure that you're maximizing your wardrobe by all means. To make it easier for you, first think of a color palette and the rest will just follow. Whether you want to don neutral looks or take it up a notch with striking blues and reds, it's important to remember that choosing the right colors will do you a favor! Apart from the colors, you have to consider the material or the fabric of your clothing. Make a scholarly-inspired look pop with fabrics like tweed, wool, corduroy, and velvet. Did we mention you can make magic with accessories as well? Don't be afraid to put on a neck tie like Donny or a scarf and a beret like Belle! Brooches, pins, and jewelry are a plus too, so don't be afraid to go full on maximalist in your DonBelle inspired looks.
Check out the gallery down below to see their matching outfits and take notes on how you can do each look with your bae or your friends!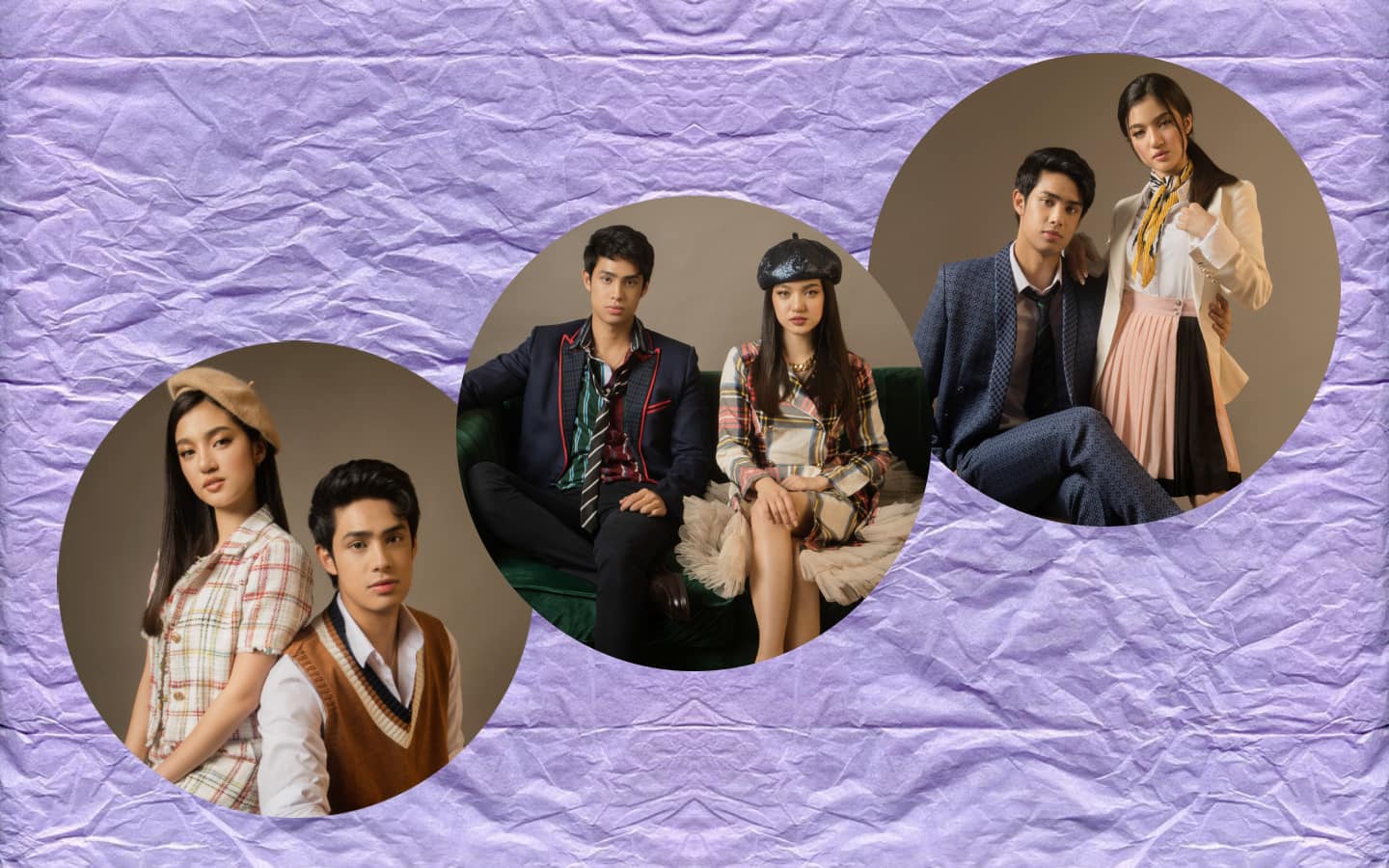 DonBelle
DonBelle