These Couture Designer Fashion Masks Are Up For Auction And All For A Good Cause
Filipino fashion designers come together on these stunning masks, which will be up for auction tomorrow!
During these trying times, leave it to Filipino fashion designers to band forces to help out those in need. Thanks to Fashion Designers Alliance (FaDAL) and their Changing the Fashion Narrative campaign, our celebrated designers have hand-crafted these intricate face masks for the benefit of their chosen charity. Tomorrow, these masks will be up for auction wherein a portion of the proceeds with will be given to different local foundations.
The ART Masks auction will come in two phases. From March 13 to 14, the theme are countries greatly affected by the pandemic as reinterpreted through colourful masks reflective of the country's culture and design. The one in May will strike closer to home. As our festivals are put to a temporary halt, we can celebrate through the masks taking inspiration from the Ati-Atihan Festival, Dinagyang Festival , Panagbenga Festival and more.
For this week's auction, we have Roel Rosal with Colombia – "Vistosa" for the benefit of Cancer Treatment and Support Foundation, Russel Villafuerte with India – "Vritra"for Cribs Foundation, Louis Claparols with Africa – "Makeda" The Queen of Sheeba for PAWS Philippine Animal Welfare Society, and more.
Auction Mechanics
CLICK the Auction Thread on the EVENT PAGE where the ART MASKS are displayed for auction. AUCTION PERIOD is from 7pm March 13, 2021 – 11pm March 14, 2021. (PH Time).
- Should you wish to bid for an ART MASK, kindly post your bid in the reply section of your desired piece. Minimum BID INCREMENT is Five Hundred (P 500.00).
- No deleting of replied comments shall be allowed. Strictly no joy bidding.
- All Sales will be finalized on March 14, 2021. A representative from FaDAL Manila will coordinate with the collectors who have purchased Art Masks after the event for shipping and payment procedure.
- 30 percent will be donated to the corresponding Charity/Organization chosen by Designer/Artist as beneficiary.
*For Private collectors who wish to acquire the pieces discreetly and conduct an absentee bid kindly send us a private message so we may coordinate your silent bid.
See all of the masks up for action in the gallery below!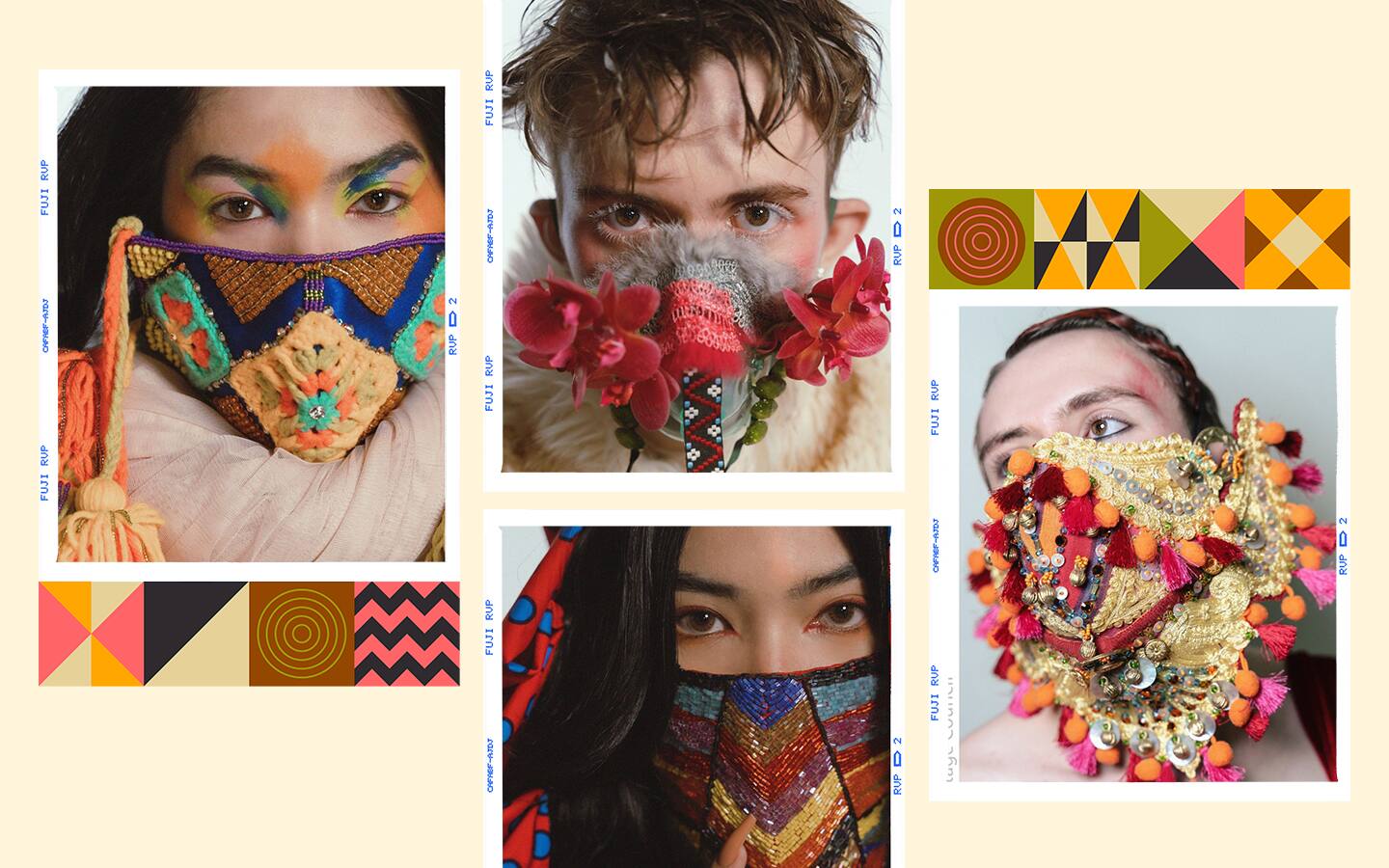 FaDAL's ART Masks
FaDAL's ART Masks