Fascinating Women 2023: Anna Lagon
"Believe that your gift of inner strength has been with you since the time you were born"
Impactful. It is but one word to describe Anna Lagon and the stories she weaves for Bayo, one of the leading Filipino fashion brands for the past thirty years. Eight years after Anna along with her husband Leo acquired Bayo, the brand saw much growth, outpacing its competitors by imbibing style with taste and marrying design with thoughtfulness.
The response is nothing short of overwhelming. A quick online search will reveal features after features about Bayo, with Anna talking about the clothing label as a business, a fashion powerhouse, and an example of a conscious initiative.
Following The Bayo Foundation and the #JournerytoZero campaign launched in 2017, Bayo opened Bayo Atelier this year to showcase heritage designs that clients can customize. It is a place where one can purchase heirloom-worthy pieces.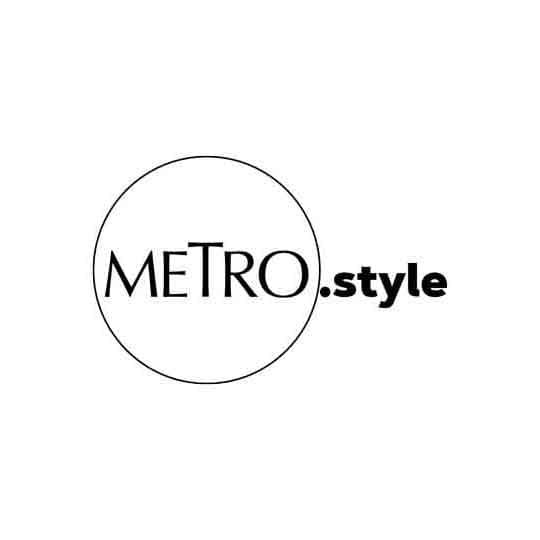 This Bayo Atelier modern Filipina pant suit on Anna was handwoven with Philippine cotton. The beige color of the piece was made from natural dyes of coffee pulp. Jen is an artisan weaver from Ambension in Bulacan who created the contemporary pattern of the handwoven textile.
Anna's efforts are so outstanding in the industry that she is recognized by the United Nations Entity for Gender Equality and the Empowerment of Women (UN Women), while Bayo is part of the Board of Trustees of the Global Compact Network Philippines (GCNP). These are but a few accolades Anna and Bayo have received, proving that Philippine fashion has what it takes to be internationally-acclaimed.
It is because of all of these that Metro.Style puts a spotlight on Anna for the Fascinating Women 2023 series. Much can be said between results and revenue, but the success Bayo enjoys can only be ascribed to Anna's dedication.
She's an exceptional woman who manages to shift the conversation progressively. In a fast-fashion-dominated world, she revolutionizes the model with her focus on sustainability. Rather than chase after the buzz, she sets the standard that has made Bayo peerless.
Read our exclusive full interview with Anna Lagon below!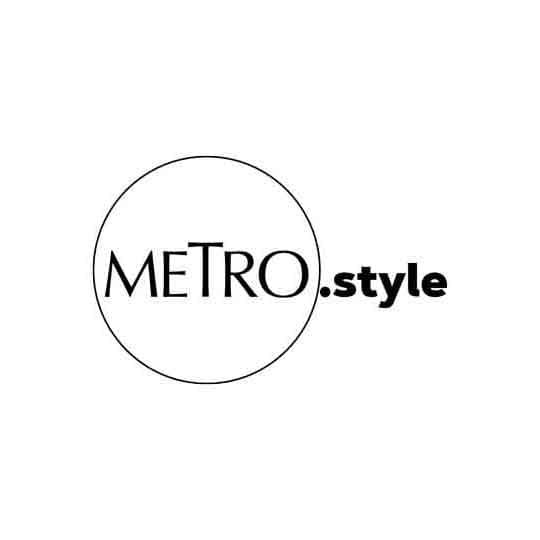 The Bayo Foundation and their project of reviving the art of sericulture in the North—this was taken in Kapangan, Benguet | Image by Chi Magos
Metro.Style: Tell us more about what you do and what makes it a role you are passionate about.
Anna Lagon: As the co-CEO and Chief Creative Officer of our fashion company, I am deeply involved in the overall transformation of our business model from a linear to a circular one. This transition, driven by my passion for sustainability, has resulted in the establishment of our company's CSR arm, The Bayo Foundation.
What makes me passionate about my role is my unwavering commitment to creating value through achieving sustainable goals. Our company has a responsibility to do more than just generate profit, and I am constantly seeking new and innovative ways to promote sustainability within the industry.
Our company's transition towards a circular economy is not without its challenges, but I am proud to be leading the charge. From developing new techniques and textiles to advancing our circular economy or working with and for communities across the country to preserve the heritage of design, we are committed to using fashion as a vehicle for good.
Ultimately, I believe that having principled partners is critical to our continuing sustainability efforts. By working together, we can continue to make progress toward a more sustainable future for the fashion industry and beyond.
MS: What's a typical day for you like? Are there any habits that serve as goalposts in your day?
AL: If I'm able to get more than four hours of sleep, that's already a good kind of rest for me. The first agenda for a typical day is to help prepare my daughter's food for school and the rest of the day is all about work.
I juggle my work time between visits to our production facility, office, meetings, and community-related work. I make sure to be home for our family dinner.
My weekends are dedicated to family time, but sometimes work gets in the way—mostly community work. My family is my priority and so I make sure to be there for them at all their milestones, school events, and any important occasion.
Goalposts serve as reminders to achieve and spread joy for me and my family, so at the end of the day, it is a personal fulfillment. One of my metrics is the level of the positive impact I am able to contribute, and it should be something worth my time and effort.
MS: What have been your career highlights?
AL: Growing the business from a trader to a distributor, then a manufacturer, and now in retail. The progression of our business enabled us to fully integrate our operations. The solid foundation helped manage our intentions and initiatives towards sustainability. The recognitions we received were significant highlights as well. They validated our course of action which led us to achieve more of our sustainable goals.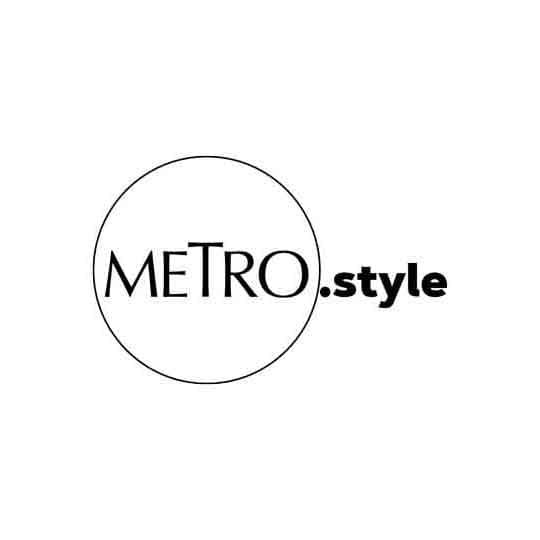 Co-CEO of Bayo and Executive Director of Bayo Foundation Anna Lagon with former VP Leni Robredo and Bayo Foundation Board of Director Venus Tan at the Bayo Atelier in Greenbelt 5 | Image by Regina Ang
MS: What would you advise women who wish to pursue the same path as you have?
AL: Believe that your gift of inner strength has been with you since the time you were born. Use it to fuel your passions and ambitions. It is inherent to women, to be passionate, creative, and resilient--with the right focus and intentions you will achieve your dreams!
Don't be afraid to take risks, pursue your dreams and blaze new trails in the world of business.
MS: Who are the women that have constantly inspired your work habits and philosophy? How?
AL: I've been lucky to be surrounded by a village of empowered women who continue to empower other women. There are so many individuals who have been so generous with their time and so eager to share their knowledge to uplift others.
MS: What are the main guiding principles of Bayo, especially in an ever-fickle fashion industry?
AL: Bayo's core principle is rooted in sustainability, which the company has consistently upheld in its operations. This principle influences Bayo's design approach to meeting its customers' ever-evolving needs.
Additionally, Bayo values building strong relationships with all its stakeholders to create value for everyone involved in its business. The company also aims to connect and create pathways to achieve its Journey to Zero initiatives, which align with sustainability principles that make responsible business practices.
MS: I've noticed you put a focus on sustainability with your Journey to Zero initiative. How did it start and what major milestones has the initiative enjoyed?
AL: The Journey to Zero initiative resulted from a collective effort since 2012. Making it our blueprint in 2017, a significant part of Bayo Foundation's DNA.
After proving that the initiatives work, Journey To Zero was publicly launched in 2019—a decision to inspire more to adopt the framework we have proven to work. Since then, our Journey to Zero initiative has been our circular pathway toward sustainability.
In 2020, our efforts under Journey to Zero were noticed by the organizations pioneering the achievement of Sustainable Development Goals (SDGs). Journey to Zero has made significant milestones for Bayo. One major milestone for us is becoming the first and currently only Philippine fashion brand that is a participant-member of the United Nations Global Compact (UNGC).
Bayo is now one of the Board of Trustees of the local chapter-Global Compact Network Philippines (GCNP). We were also recognized for two consecutive years by the UNWomen Women Empowerment Principles (WEPS) as Champion in the Philippines and Asia Pacific Region for Gender Responsive Marketplace and 1st runner-up for Community Engagement and Partnerships.
In 2022, UN Women awarded me with Leadership Commitment, recognizing my contributions as a woman leader of our company. In the same year, Bayo was declared by the GCNP as the winner of the Most Outstanding implementor of the SDGs under the small and medium enterprises (SMEs) category.
Currently, the products we sell across our brands are monitored by a third-party, UN-aligned company based in Canada. Their role is to handle our product's Life Cycle Analysis, identifying and computing our carbon emissions from the material source to the production and delivery of each product. From establishing the GHG emissions, another company affiliate would process carbon offsetting, making our products carbon neutral.
As far as we know, we are the only mainstream fashion brand able to do carbon offsetting with proper metrics that can be verified with full transparency reporting. This is of great importance to us as we want to continuously work towards improving our sustainability practices.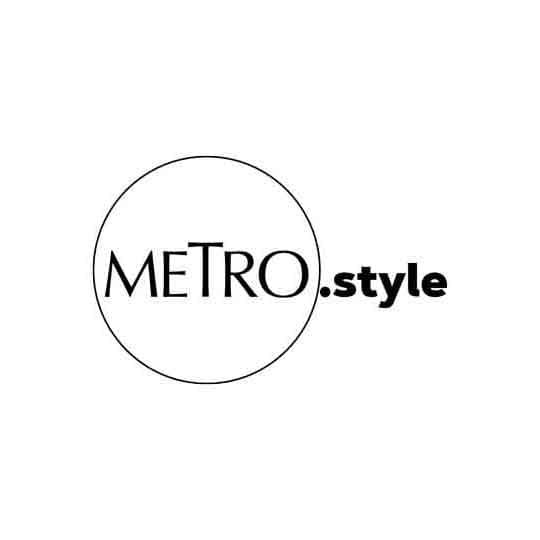 Anna Lagon with Ella Pangilinan and friends at the launch of Bayo X Ella in Bayo's branch at SM Mall of Asia—the platform the ladies are all sitting on is made from residual waste (the kind of waste that was previously deemed unrecyclable) | Image by Aya Cabauatan
MS: What is the main challenge fashion brands must overcome in order to be able to empower more women?
AL: I believe that once brands overcome the initial hurdle of being overwhelmed with the many different avenues, one can address empowerment.
Once they find a specific focus and target opportunities to create actionable change, they'll realize that achieving the goal of empowerment is actually much simpler than one would think.
MS: What are the obstacles women often face in the business world? How is it different now than when you first started?
AL: There have been more opportunities for women now than at the time I started doing business. It can be attributed to the increased awareness of the significance of women empowerment and how it helps improve the economy. There are mentorship and funding opportunities that are readily available that did not exist before.
Some of the challenges that women face in doing business include limited market access, lack of capital, and most challenging of all is how to balance family and business.
MS: What's next for you and Bayo? What can your clients look forward to?
AL: Bayo is always looking for opportunities to serve the women who have patronized the brand for over three decades.
They'll be very excited to learn that we're launching our new campaign on March 23. It resonates strongly with the team because it tackles how fashion can become a vehicle for change. I can exclusively share with your publication that we're doing something a bit different this year. We're shining the spotlight on powerful women who have lent their voices and platforms to different advocacies and we're inviting more people to join the movement.
For more information on Bayo, visit Bayo.com.ph
Photography by Dix Perez
Sittings Editor: Carla Buyo
Videographer: CJ Reyes
Hair and makeup by Patty Cristobal
Interview and text by Olivia Sylvia Estrada
Special thanks to SmartBite