Mother's Day Special: Solenn, Bea, And Vanessa Write A Fashion Letter To Their Young Kids!
Personal messages from Bea Soriano-Dee, Solenn Heussaff-Bolzico, and Vanessa Matsunaga-Sunga to their child that are for keeps!
Of great influence and style, Bea Soriano-Dee, Solenn Heussaff-Bolzico, and Vanessa Matsunaga-Sunga share a personal message to their little ones as early as now. Most of our fashion advice we learn from our moms, most especially if they're as stylish as these are! Off the screen and the runway, this bunch are now moms first. And this Mother's Day, we challenged them to create a tête-à-tête composed of heartfelt words of encouragement, style tips, and notes on what fashion pieces to invest on. As they say, start them young!
Some mothers are experts on a dozen things, from cooking and baking, writing, painting, design, AND music. Our fashion girls are no different, each of them are experts in their own field and their eye for fashion is as special as any other skill a mother can teach their children with. In this Mother's Day special, we take part of delivering these messages to their kids and other budding fashionistas out there.
Find out Bea's, Solenn's, and Vanessa's top advice to their kids!
Spearheading Sunnies Studios and its entire femme-built empire, Bea Soriano-Dee is an epitome of a mom who knows how to have fun and look the part. Apart from keeping the brand forever fresh, Bea does not fall short on the dressing up department. Her day dresses are to die for and her love for grids, prints, colors, and everything beyond are truly effortlessly cool. From themed parties, Halloween costumes, traveling, and even in loungewear, Bea makes sure that her kids get to experience the fun of dressing up any chance they got. See our favorite looks from the Dee family down below: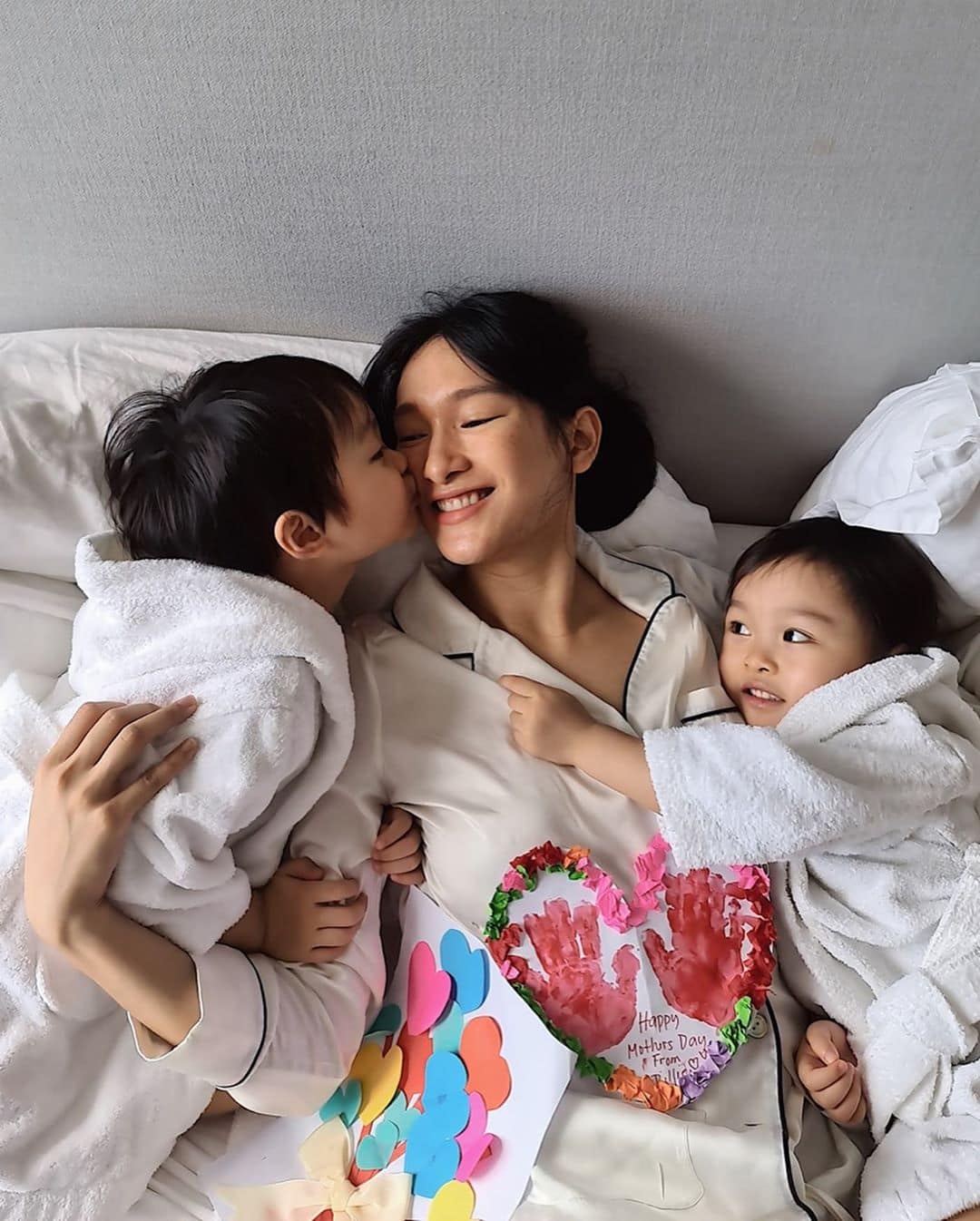 Bea Soriano-Dee
Bea Soriano-Dee
Her message to Braeden and Billie:
"Buy things that you will keep using forever. Populate your closet with fashion pieces that will give you comfort and make you feel good everyday. So two things: daily and forever. If you think you can use it daily and it will last you forever, then buy it even with it's full price! And if there's one thing I'd definitely let you use once it fits, it would be my Olivia von Halle silk robes. Take good care of them, they're the finest of silk!"
Solenn Heussaff-Bolzico recently gave birth to a bouncing baby girl and we're more than excited to know what's in store for her. With wit and creativity in her blood, Thylane will for sure grow up as eclectic and talented like her mom and dad. Solenn's sense of style doesn't stir far away from her works of art. Her aesthetic is simple, refined and far from restrictive. She freely paints in her linen trousers and dresses that are more often paired with scarves and tunics. Solenn knows how to embrace her femininity through sensual pieces of clothing and is not afraid to show her most authentic self.
We may have to wait for a proper family photos from Nico, Solenn, and Baby Thylane but we've gathered enough to show you how they've grown together so far: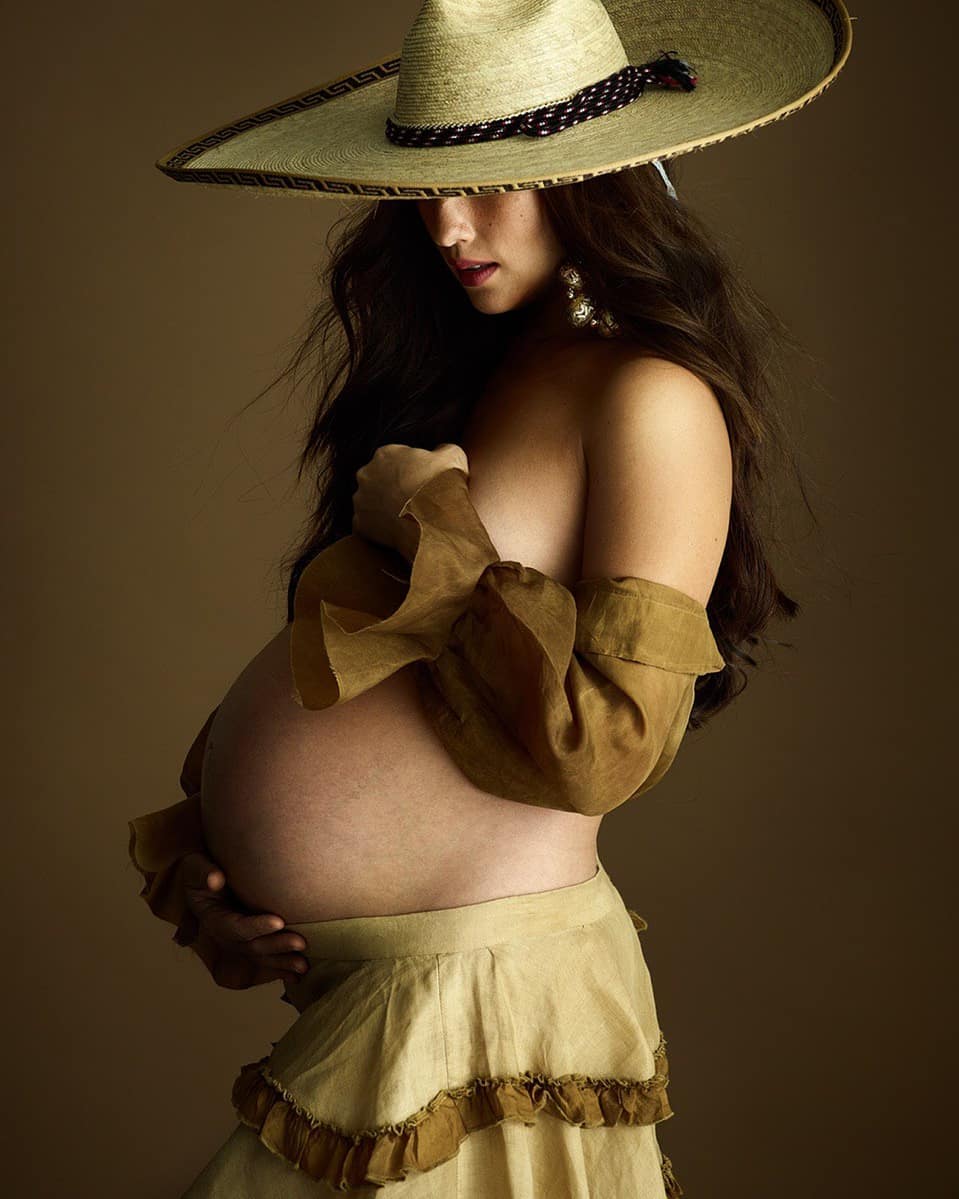 Solenn Heussaff-Bolzico
Solenn Heussaff-Bolzico
Her message to Thylane:
"To feel pretty or to feel like you're fixed is also a need as a human being and I don't want you to feel bad whenever you feel that way. I've always been simple and I'm not the type to have a walk-in closet or have designer clothes. Always remember to be simple ... So far you're a hubadera just like me and that's fine. You will have your own personality so I don't know how you will dress but until then I get to enjoy these moment of dressing you up especially with dresses in a neutral palette!"
Vanessa Matsunaga-Sunga leaves no details behind when it comes to modern parenting. She freely expresses her thoughts and tips on breastfeeding, nutrition, and creating moments with her children. Vanessa is an open book and when it comes to style, she is a free spirit as well. With frequent trips to the beach, her 9-to-5's are usually composed of day dresses, resort wear like linen and tons of prints, and swimwear. Vanessa particularly loves to match pieces with her daughter and of course she also takes effort in keeping her husband and son in tune.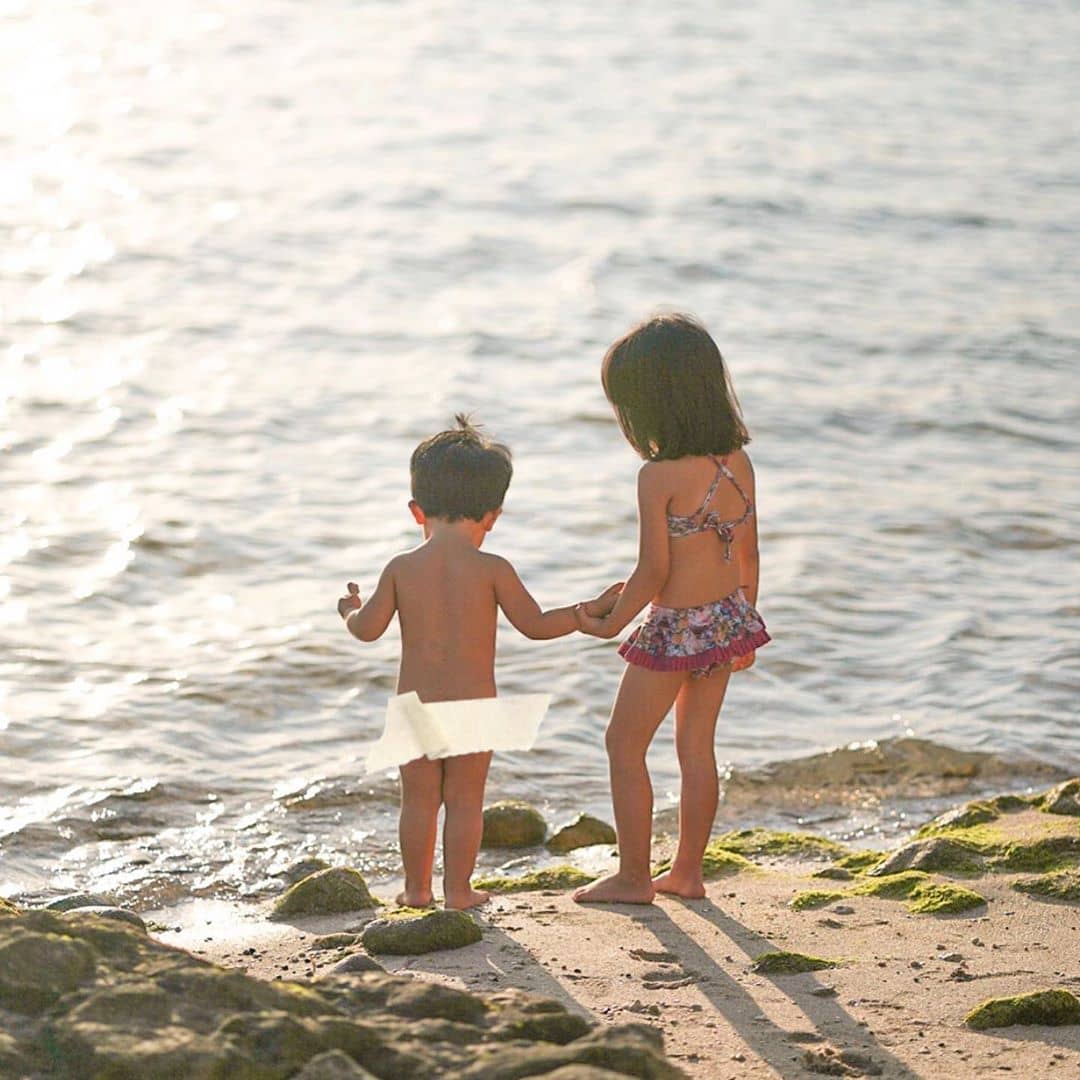 Vanessa Matsunaga-Sunga
Vanessa Matsunaga-Sunga
Her message to Isabella and David:
"Fashion should always reflect your personality and can never be forced. It should be innovative and fun. It's incredibly liberating when you start dressing up yourself, instead of conforming to what others perceive as cool or ideal. To my dearest Bella, I want to give you some of the few dressed that my grandmother made for my mom and our family's jewelry together with my classic and limited edition bags."