Here's How the Humble Filipiniana Gets Modernized Today
As we prepare for the ABS-CBN Ball, let's take a look at how Filipinas have been wearing their ternos!
Whether it was for graduation, for an event like the SONA, or for her school's celebration of Buwan ng Wika, the everyday Filipina has most likely worn a Filipiniana at least once in her lifetime.
When the term Filipiniana is voiced out, thoughts of butterfly sleeves, intricate embroidery, piña, and abaca circle around the mind. When mentioned, the Filipiniana brings nostalgic thoughts of Maria Clara and who she was as a model Filipina of her time.
Although we still adore Maria Clara draped in the historical Filipiniana, we also want to keep up with the times and welcome in the Filipinas who bring modernity into the classic look.
While the foundational characteristics of the Filipiniana stay the same, celebrities, politicians, and designers have found ways to elevate the classic look. Through sequins, to appliqués, to creative cuts in several areas, these Filipinas are able to make their personalities shine through.
Hand in hand with this new wave of modernized Filipinianas, this year's upcoming ABS-CBN Star Magic Ball will be celebrating the beauty and importance of Filipino culture. At this year's ball celebrities will glow as they wear Filipinianas that match their personal style. Stay tuned so you don't miss out on what's to come!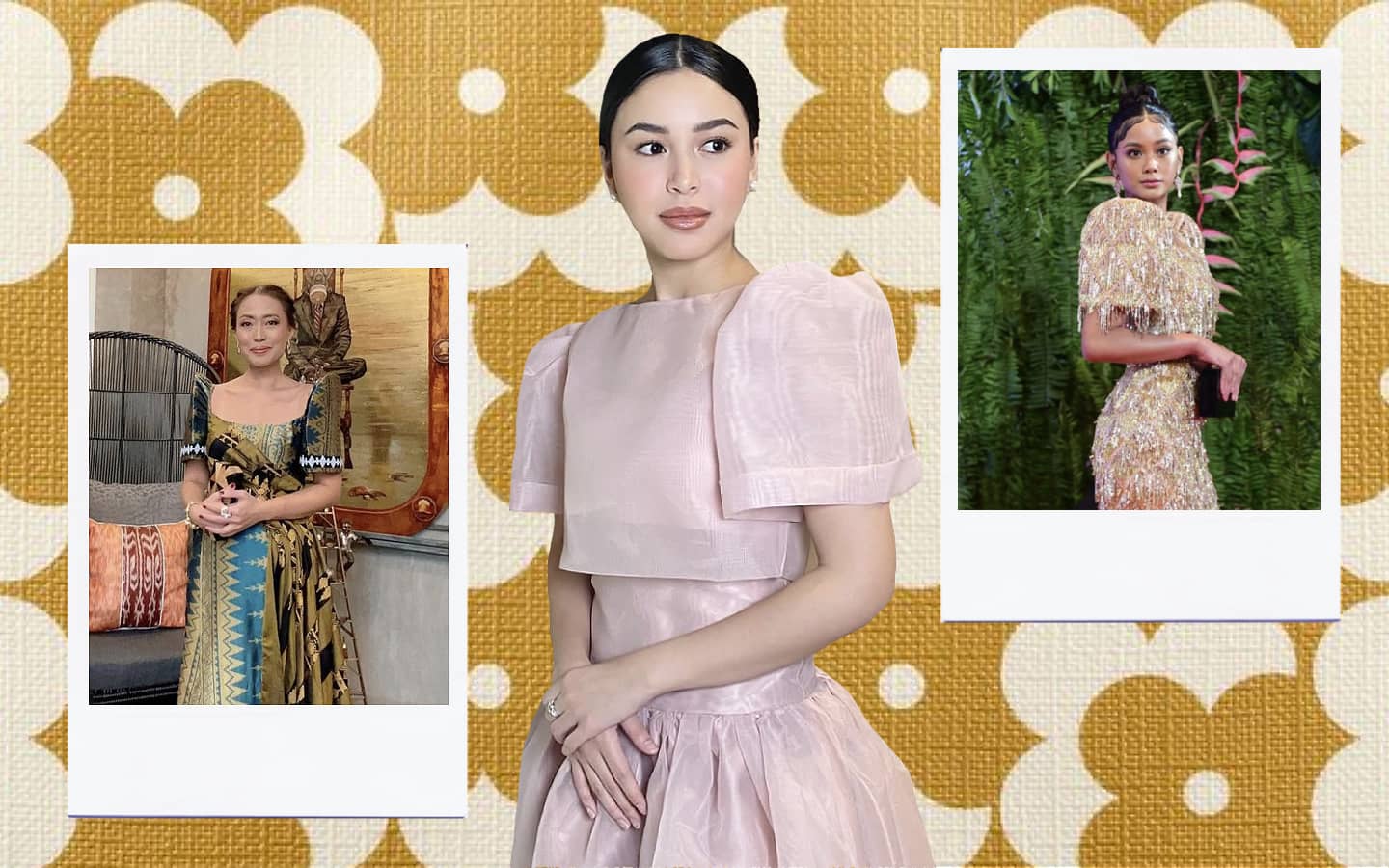 Photo Gallery
Photo Gallery