These Gorgeous Mom-Daughter Tandems Are Serious Style Goals!
Here are mom and daughter style goals you should be taking note of.
Social media plays a huge role in memory keeping. Behind all of the follows and likes we gather almost everyday, there are the memories we get to post on our feeds and stories. For the mother and daughter duos we have here, they make it to a point where each memory they capture is a remembrance of their bonding moments in style. The likes of Sunshine Cruz and her daughters Sam, Angelina, and Chesca, Dra. Vicky Belo and Scarlet Snow, and Anne Curtis and Baby Dahlia, and more have all become pros in memory keeping through sharing their best mother and daughter fashion moments to the world. While some of their joint appearances have been all about trend-setting fashion, other mother-daughter sightings have taken a more quiet approach. Take Martine Cajucom-Ho and Baby Penelope or Lucy Torres-Gomez and Juliana: these two duos regularly don pieces that lean more into the neutral-side of the color spectrum. From loungewear, Sunday dresses, to their casual looks, trust that they can help you embrace a lush earth-toned wardrobe.
Like mother, like daughter, these moments prove that good style is learned, and continue to run through generations. Each matchy-matchy ensemble we see celebrated online! In the gallery down below, we give you their best fashion moments on Instagram. Whether you're a daughter, a mom-to-be, or a mother, these style goals will surely inspire you to dress up and bond together.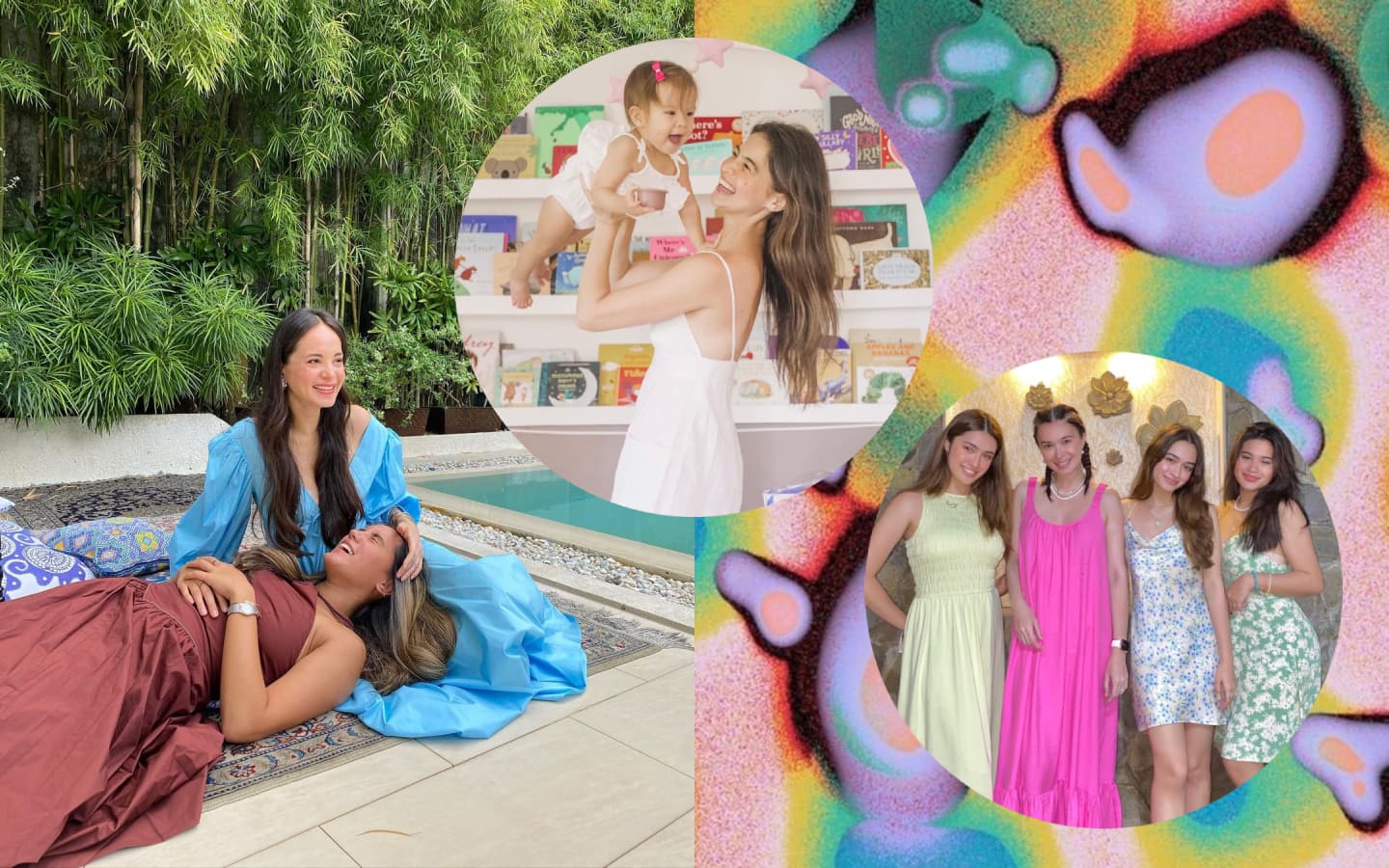 Filipino Mom and Daughter Duos
Filipino Mom and Daughter Duos