EXCLUSIVE: We Talk To Francis Libiran On His Inspiration Behind The Looks He Made For BINI
Hear from the designer himself!
In an industry so rooted in talent, beauty, and style, new girl group sensation BINI is bound to raise the bars higher for next generation performers. Formed by Star Hunt Academy, this eight-member P-Pop girl group officially debuted with not just a single, a performance, and a much-awaited fan conference, but they also starred in a fashion shoot featuring pieces from world-renowed designer Francis Libiran. Aiah, Colet, Maloi, Gwen, Stacey, Mikha, Jhoanna, and Sheena proved that their fashion can be just as noteworthy as their music in a three-part lookbook for Metro x BINI. The girls donned high shine ensembles, sportswear-inspired pieces, and dreamy pastel-hued gowns for their official debut! In an exclusive interview with Francis Libiran, we talked to him about his designs, inspirations, and the story behind his collaboration with the girls (clearly a match-made in fashion heaven).
The story behind this dream collaboration goes like this: Francis immediately got down to work once he received news that he will be dressing the girls for the shoot. He got to know the girls through listening to their music and watching their videos. This gave him an idea on how they dress and how they want to get their message across through their songs and their sense of style as individuals and as a group. "My first take on this is that they are very good at what they do and that they have personality as a group and as individuals. There's no doubt that they are an empowering girl group," says Francis.
Francis designed a total of 24 looks for the girls. Each look is meant to showcase each girl with the three main fashion themes in mind: Champions, Breaking Records, and Crown of Victory.
"Champions features big and flowy pastel-hued gowns that are made out of tulle. Breaking Records was composed of comfortable yet striking high-shine pieces of sportswear, and Crown of Victory was heavily inspired by modern Filipiniana ensembles fit for the girls," says Francis. In addition to this, Francis and his team made sure that each look is synonymous to the girls. He modernized the concepts of his ideas so that the pieces will be more relatable and appealing to their ever-supportive fan base Bloom! It was only fitting to see the BINI girls in pieces that their fans can take inspiration from.
From corsets, criss-cross cut-out bodices, modern butterlfy sleeves, enlarged bows, to over-the-top performance wear, these 2021 fashion trends are clearly made apparent in Francis' ensembles. "Whenever I design, I always have the client/model in mind and how my clothing would complement their bodies. The corsets and crisscross bodices align with my goal to showcase the assets of my clients. Those were used to flatter the beauty that my clients have and hopefully give them a boost of confidence," says Francis. Truly, when it comes to design, you can trust Francis to bring out the best in you. Just take a look at his stellar clientele and you'll see an array of his unique and heavenly ensembles.
"Right from the start, I loved their energy and their talent. They have a good balance of sweetness, rebelliousness, and innocence. But most of all I admire their authenticity. It was a good match and they're perfect for this collection," he continues. From the moment he met the girls of BINI, he knew that they have what it takes to really take their talent in the global scene. When we asked him what he thinks the BINI girls have that are synonymous with the people he has designed for, Francis explains that "They're all very passionate and have remarkable strength as a group and individually, which I find really empowering. It's what I found in common with them and the people I've worked with and designed for."
To see all of Francis' designs in great detail, take a good look at the gallery down below. In alphabetical order, we give you BINI in their bespoke Francis Libiran ensembles!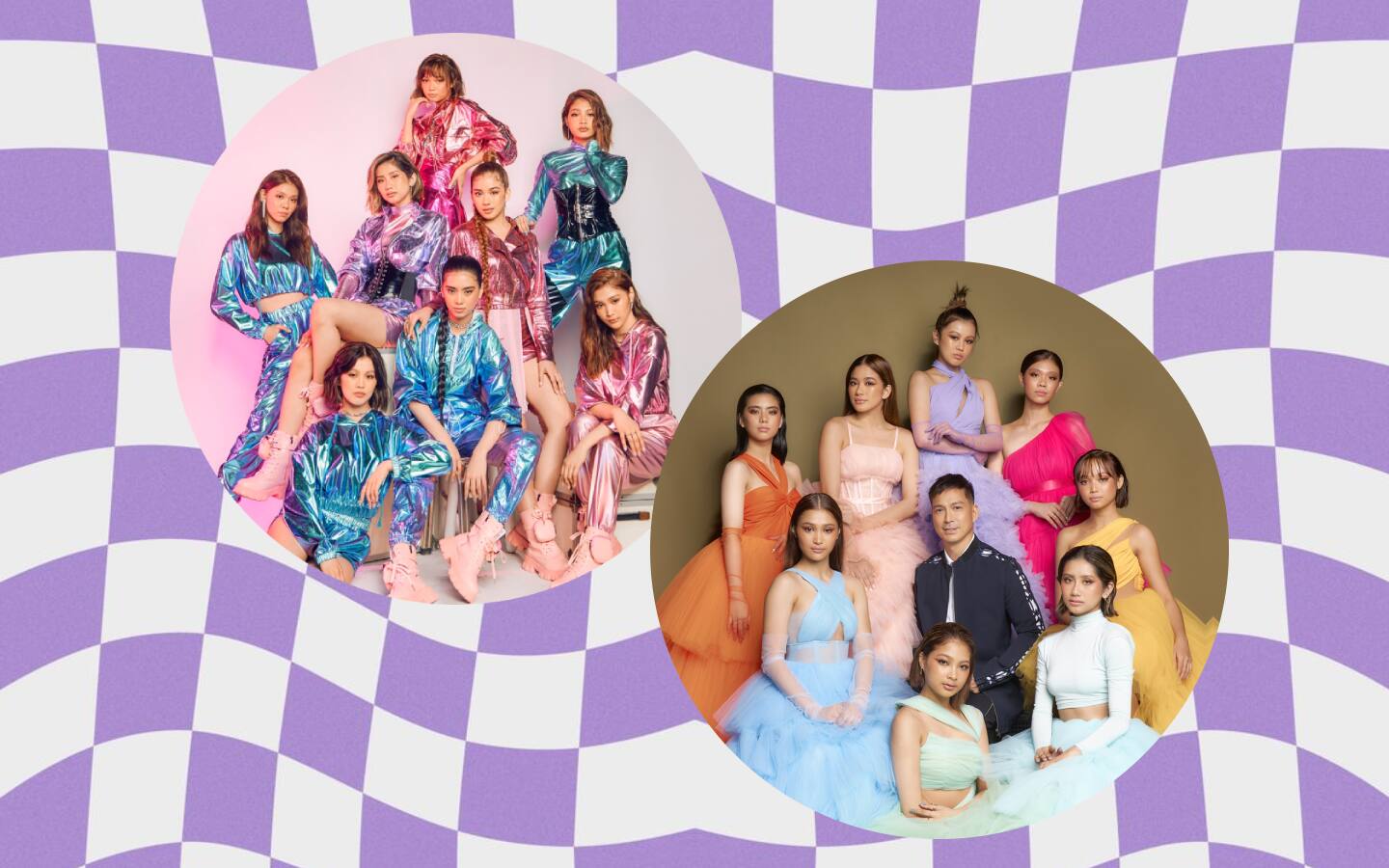 Metro x Bini
Metro x Bini
Photography by Rxandy Capinpin
Creative director, production designer, and sittings editor: Chookie Cruz
Videography by Pat Buenaobra
Makeup by Theresa Padin and Lei Ponce
Hairstyling by Jan Edrosolan and Cristine Benoman
Styling by Ica Villanueva
Styling associate: Carvey Samonte
All clothes by Francis Libiran
Jewelry: Luisa Jewellery
Nails by Creole Creates
Sittings editors: Geolette Esguerra, Randz Manucom, and Kate Paras-Santiago
Shoot coordination: Cara Tirona
Copy editor: Grace Libero-Cruz
Writers: Sara de los Reyes and Renee Nuevo
Special thanks to Laurenti Dyogi, MQ Mallari, Cham Magsaysay, Jovy Aberion, Beneice Ventenilla, Jannis Juanico, Maan Manauis and MJ Araracap