See Gazini Ganados' Showstopping Philippine Eagle Gown At The Miss Universe Show
The striking Filipina stuns in an icy metal gown representing one of the Philippines' finest treasures. Also, see some of the honorable mentions at the National Costume competition.
The battle for the crown and the universe just got tougher with the National Costume Competition of the Miss Universe 2019. Ninety of the most beautiful and philanthropic women of the universe championed their country's national costume in ways we did not expect!
Reigning from the Philippines, Gazini Ganados flew across the Pacific and landed at the competition with an eagle-inspired gown. Designed by Cebuano couturier Cary Santiago, collaborates with Gazini on all of her pageant gowns, the two have been designer and muse since Binibining Pilipinas. Cary's exemplary design and construction are seen on the precise laser cut patterns of the gown. The impeccable fabric manipulation is heavily emphasized as Gazini struts on the runway. With two eagles sitting on Gazini's shoulders, this queen is poised to be unstoppable.
See a closer look of Gazini's eagle enchantress gown on the Instagram posts below: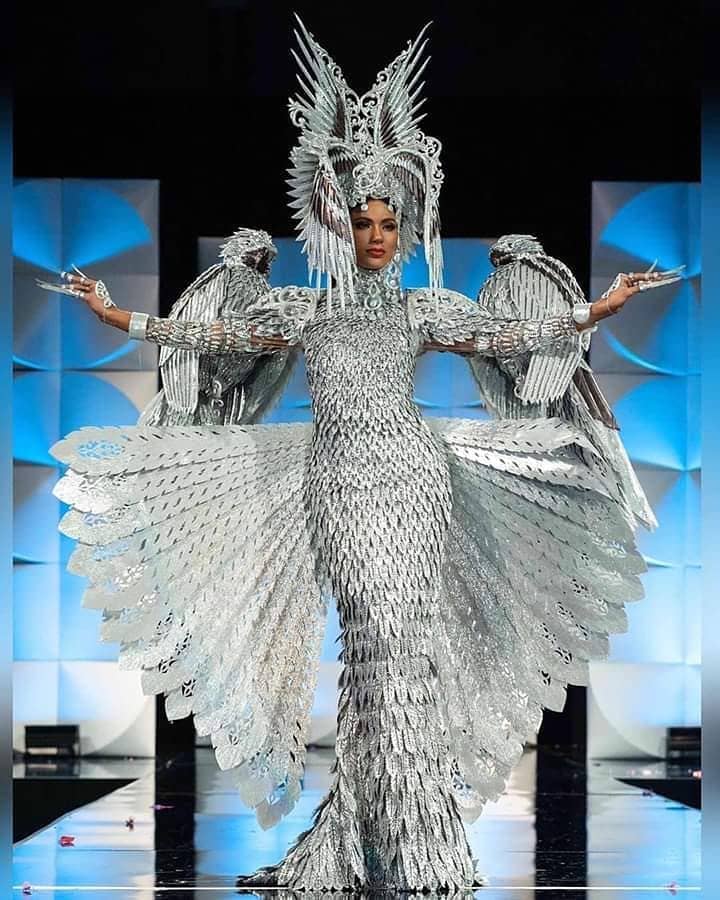 Miss Philippines Gazini Ganados | Miss Universe
Some honorable mentions from the National Costume Competition are these queens representing their country's pride and culture:
Miss Haiti
Vivid in orange, the runway glowed with Gabriela Vallejo's presence. Miss Haiti struts in an orange festive look. The entire look is inspired by Haiti's sought-after parades, representing the country's extravagance when it comes to celebrating their traditions.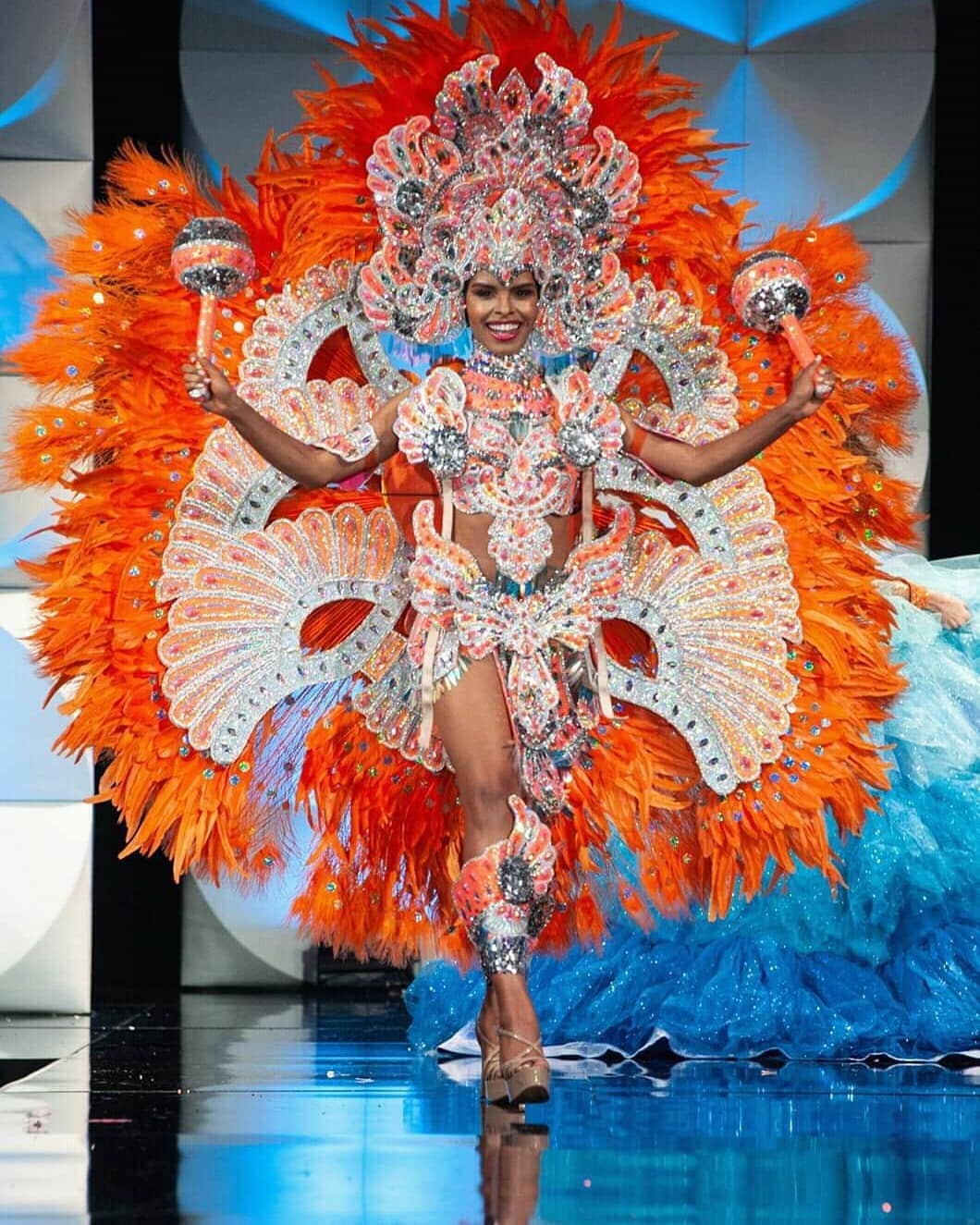 Miss Haiti Gabriela Vallejo | Miss Universe
Miss Honduras
Rosemary Arauz representing the Honduras in a grand headdress and a feathered gown. We fell in awe with the gown's authenticity when it comes to using feathers to create structure and depth.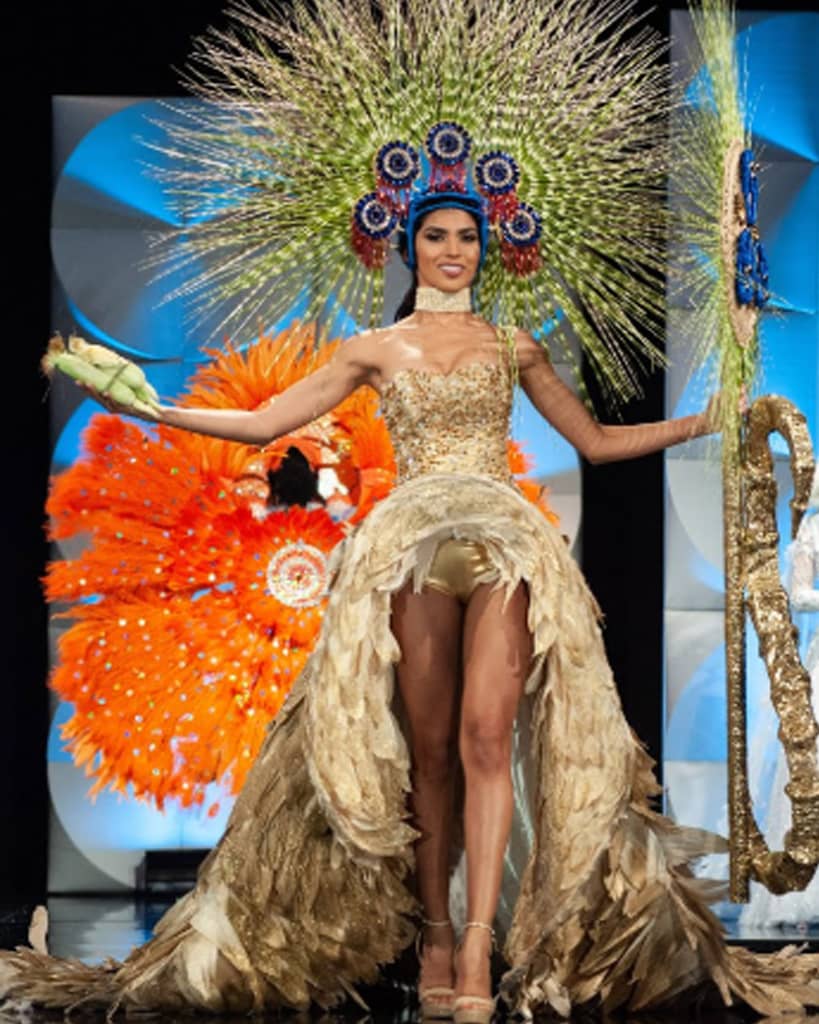 Miss Honduras Rosemary Arauz | Miss Universe
Miss Portugal
Confident and in all smiles, Miss Portugal struts the runway and champion's her country's flag in a red and green cape. Sylvie Silva can for sure turn heads in this classic Miss Universe ensemble.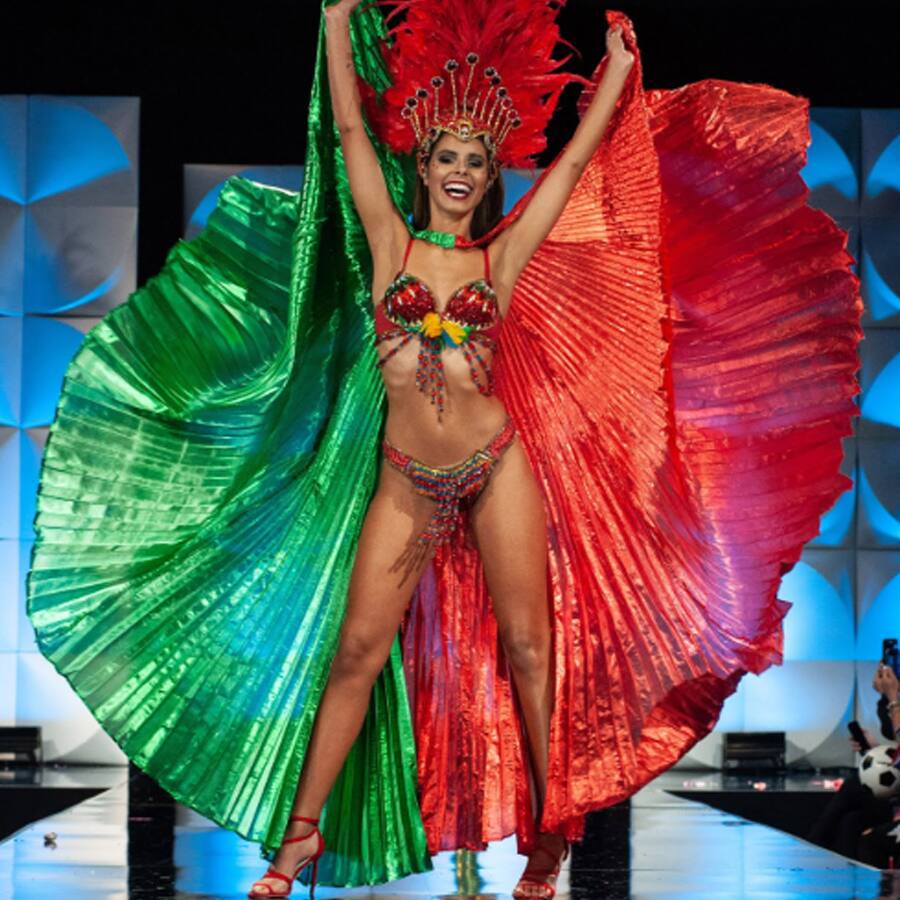 Miss Portugal Sylvie Silva | Miss Universe
Miss Malaysia
Ready for tea? Shweta Sekhon shares on her Instagram how she wants to represent her country with its famous cuisine. Shweta's gown features a lot of detail from its embroidery to its impeccable execution. Need we say less?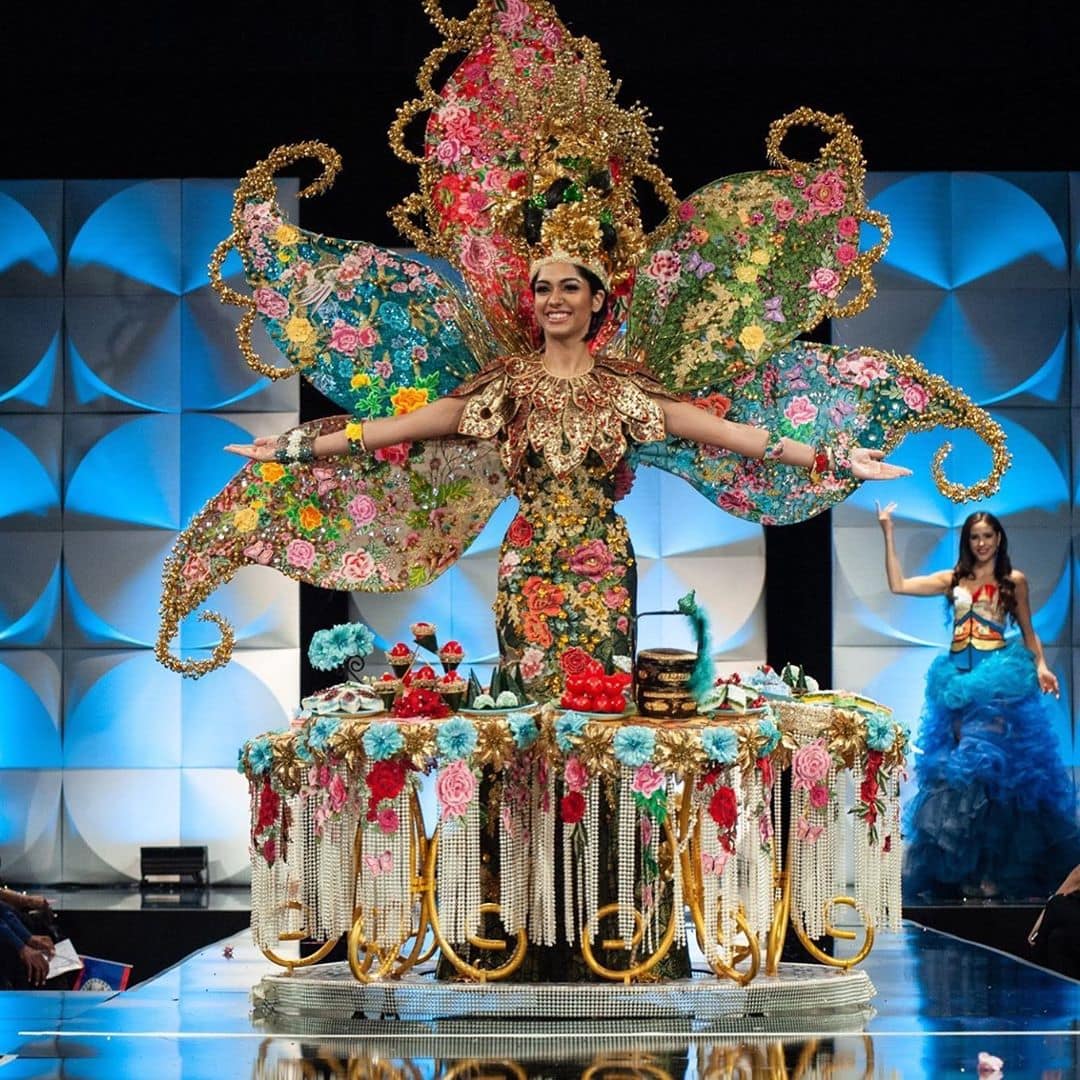 Miss Malaysia Shweta Sekhon | Miss Universe