Here's What You Need To Know About H&M's First PETA-Approved Vegan Collection
You have to see this!
Committed to only work with recycled, organic, and other ethically sourced materials by 2030, H&M reveals a product of yet another successful innovation. For the third installment of their Innovation Stories, the Swedish fashion giant collaborates with PETA for their first animal-friendly collection. The Co-Exist Story puts vegan materials and alternatives to animal-based textiles into play in a selection of womenswear, menswear, and children's apparel.
Designed for the modern city-dweller, the collection is made up of key pieces like puffer jackets and boots that were made out of FLWERDWN—a cellulosic material created with natural wildflowers instead of traditional animal feathers, statement fisherman boots that were made out of a natural type of rubber called YULEX, and embossed vests along with cut-out trousers that were made out of VEGEA, an innovative vegan material partly made from grape skins, stalks, and seeds discarded during winemaking. An eyeliner pack and two shades of vegan lipsticks that were verified and approved by The Vegan Society also took center stage in this collection. This just comes to show that you can now literally dress in head-to-toe animal-friendly pieces.
To prove that humans and animals can truly co-exist with each other, the collection was photographed at the Hillside Animal Sanctuary, U.K.'s largest sanctuary for rescued farm animals. Take a look at the gallery down below to see the entire collection!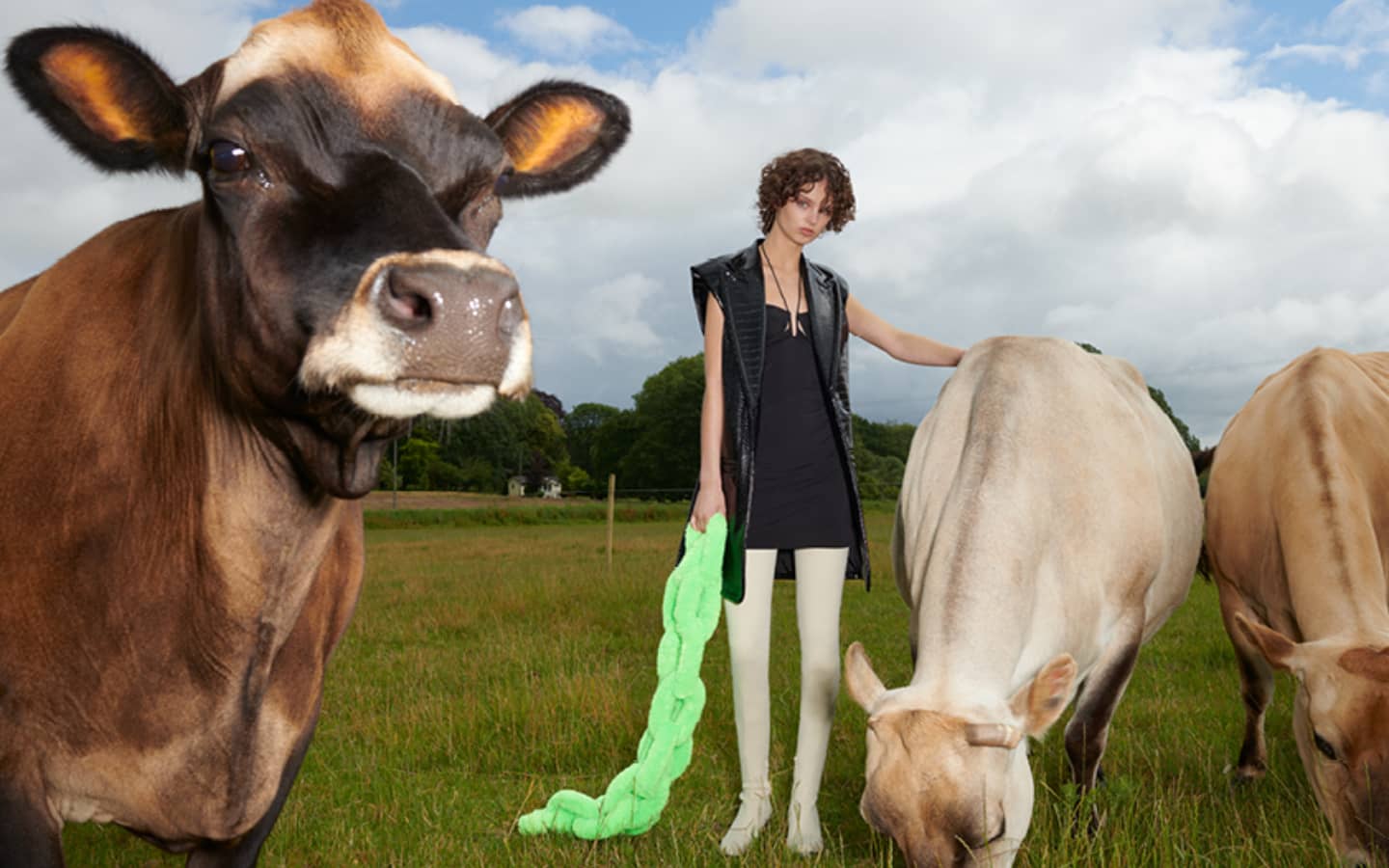 The Co-Exist Story
The Co-Exist Story
The Co-Exist Story collection is an online exclusive, shop here.
Photo Courtesy of H&M Philippines