Meet Holland, The Openly Gay Korean Idol Making Waves In South Korea
Here's an idol who can sing, strike a pose, and represent the LGBTQ+ youth all at the same time!
Holland is not like any other artist. As one of the K-pop industry's few openly gay idols, Holland remains as a shining beacon of music and style inspiration to South Korea's LGBTQIA+ youth and his fans from the rest of the world. For Holland, his music and clothes have long helped shape and articulate his identity. After debuting in 2018, he has admittedly become more confident in presenting ideas like genderless dressing, same-sex marriage, and queer culture to the public. The artist–who took his stage name from the first country to legalize same-sex marriage–isn't very much interested in smoke and mirrors. He's the type to bare it all when other people advise him to hide. He's the artist who can say it all when other people try to quiet him down, and most importantly, he dresses up the way he wants to when other people try to put him in a box.
If there's one thing we most admire about Holland it would be his unapologetic queerness when it comes to his art, music, and sense of style. Heavily inspired by the likes of Rihanna, Kanye West, Tyler the Creator, and South Korea's very own musical beast G-Dragon, Holland aims to give the LGBTQIA+ youth a role model they can freely look up to. His main goal as an artist has always been to put a spotlight on queer life and what better way to do that than to be visible and present for his community.
In the gallery down below, we try our best to capture and bring justice to Holland's inspiring career through picking his top 20 in-real-life, on-stage, and editorial fashion moments. From his everyday looks from Burberry and JW Anderson, the time he starred with a barely-there top and biker shorts for South Korean-owned fashion label Sundae School, his lacy runway show look for Ann Demeulemeester, his show-stopping moment at Christian Louboutin's store opening in Seoul, to the time when he sported head-to-toe looks designed by Clare Waight Keller for Givenchy, we promise that you will be fanning over Holland and his fashion right after you view what we have for you down below. Take time to get to know this rising star because he won't be going outside our radar anytime soon.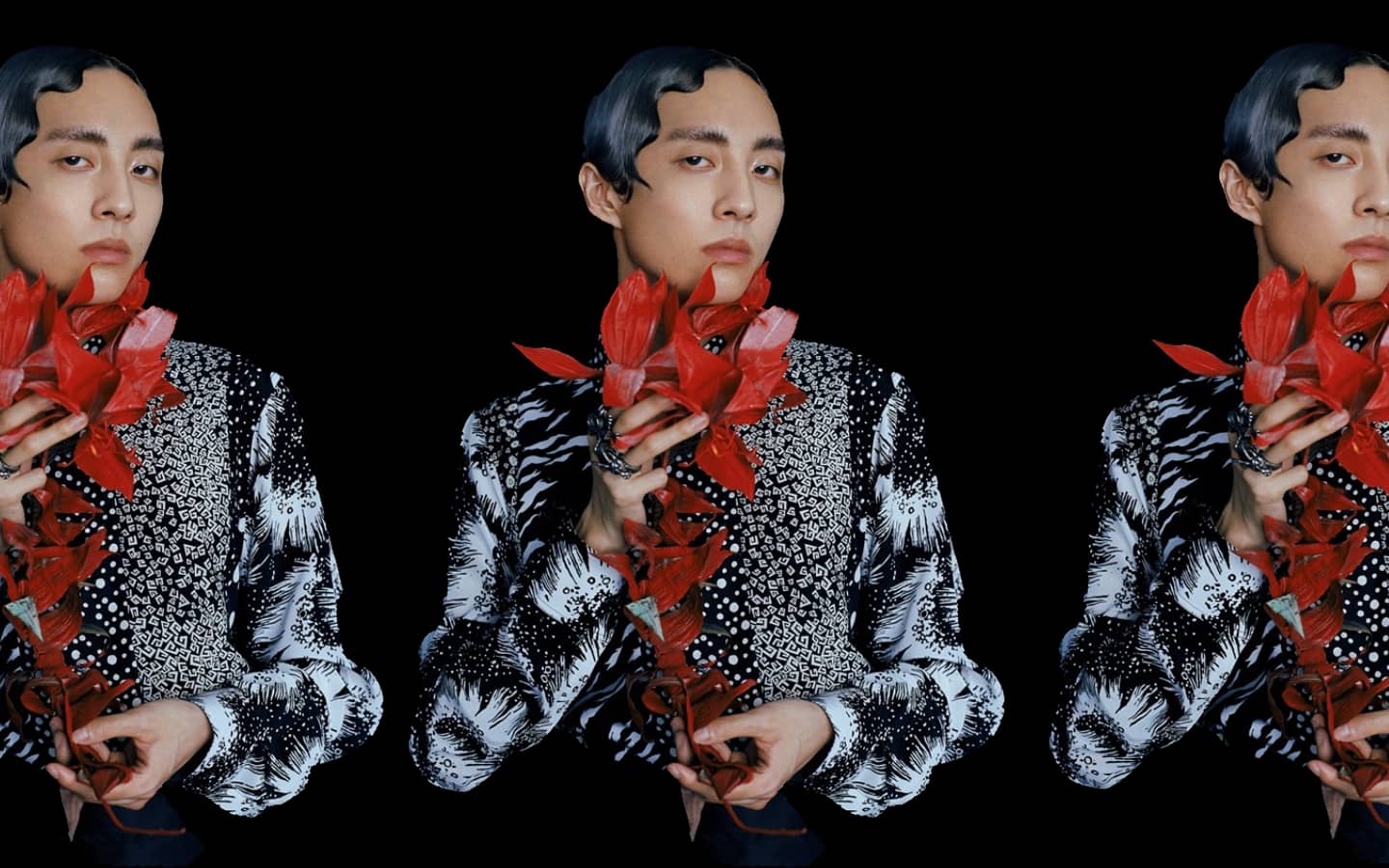 Holland
SWIPE LEFT OR RIGHT
TO NAVIGATE BETWEEN PAGES
Photo Credit: Photo from Sundae School
Photo Credit: Photo from Sundae School
Photo Credit: Photo from @holland_vvv
Photo Credit: Photo from @holland_vvv
Photo Credit: Photo from @holland_vvv
Photo Credit: Photo from @holland_vvv
Photo Credit: Photo from @holland_vvv
Photo Credit: Photo from GQ Korea
Photo Credit: Photo from GQ Korea
Photo Credit: Photo from GQ Korea
Photo Credit: Photo from @holland_vvv
Photo Credit: Photo from @holland_vvv
Photo Credit: Photo from @holland_vvv
Photo Credit: Photo from @holland_vvv
Photo Credit: Photo from @holland_vvv
Photo Credit: Photo from Dazed Korea
Photo Credit: Photo from Dazed Korea
Photo Credit: Photo from Dazed Korea
Photo Credit: Photo from @holland_vvv